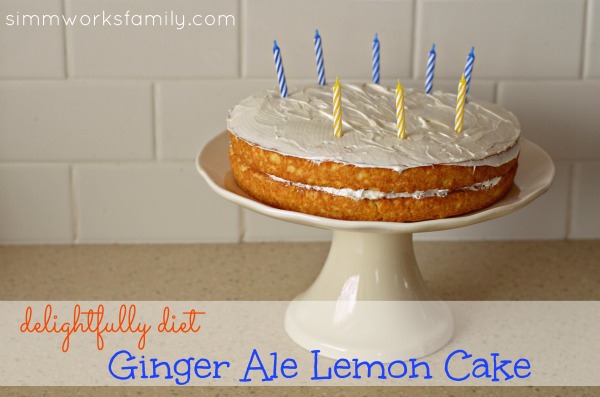 Sometimes I dread going to birthday celebrations. I always know there are going to be really delicious but entirely too calorie laden foods, drinks galore and – of course – birthday cake.
So whenever I can, I try and take control. I am the one hosting the party and I have control of the menu. So when we celebrated my dad's birthday last week I made sure that everyone came over to my house and I served all of the foods I felt good about eating.
Including cake!
That's right… a cake that I can enjoy without guilt. Plus it's super easy to make and very, very tasty! The guests had no idea and kept talking about how moist it was. How? By using a few simple ingredients…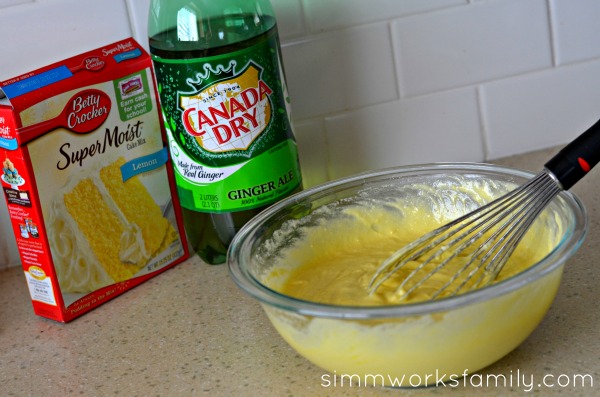 Ginger Ale Lemon Cake
1 box lemon cake mix
12 ounces ginger ale
frosting of choice
Preheat the oven to 350 degrees. Mix together the lemon cake mix and ginger ale until combined. Pour into prepared pans and bake for 25-28 minutes or until a tooth pick comes out clean.
Let rest for 5 minutes in the pan and then cool completely on a wire rack. Then decorate as desired!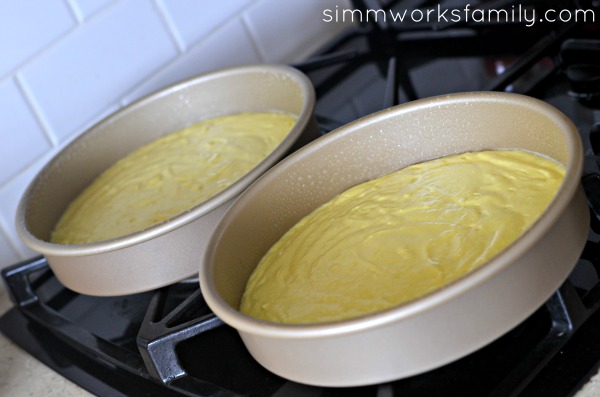 I love how versatile this cake is! You don't have to just stick with ginger ale and lemon box cake. There are tons of cake mix/soda combos you can try! And I normally make this soda cake with diet soda to make it even more figure friendly.
But since I was serving it to others who aren't watching their figures I didn't want to trick them too much!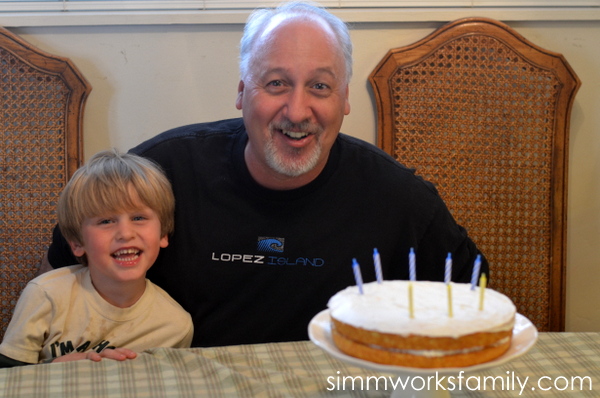 What About Frosting?
While I used store bought frosting for my cake per my dad's request, here are a few great calorie friendly frostings to use!
My Choice – Cool Whip Free mixed with 1 package fat free sugar free jello pudding mix (flavor depends on cake flavor)
And a few others I've found:
Sugar Free Powdered Sugar Glaze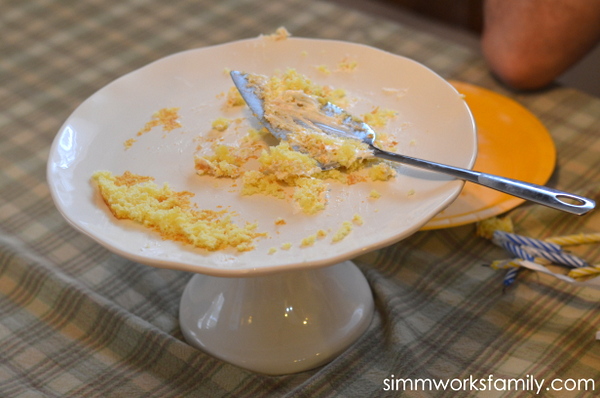 What's your favorite cake flavor?