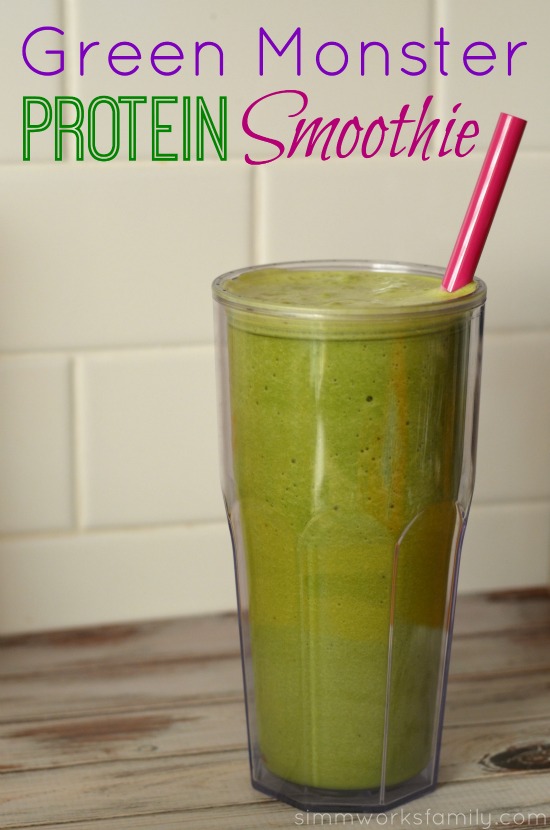 There's one thing I've been obsessed about for months. Something that's healthy for me that I actually crave at times. And you'll think I'm crazy, but they really are good. What am I talking about? This green monster protein smoothie.
No, seriously… this protein-packed green machine is something I blend up in the morning and enjoy sipping until the very end. I have to thank the frozen banana and teaspoon of PB2 for that.
Haven't heard of PB2? Well it's basically powdered peanut butter and is much more calorie friendly than your typical jar of Skippy or Jif. You can find it on Amazon or on select store shelves. You can also find another version from Just Great Stuff that tastes very similar. And? It also comes in chocolate peanut butter form too!
I've spotted the Just Great Stuff brand at Target and Whole Foods but there are specialty stores around town that carry PB2 as well. And the protein powder? I pick up the Whole Foods generic brand, 365. It was recommended by a few people and I enjoy the taste.
Oh, and this whole huge 24oz cup? 6 WW+ points! How awesome is that? Definitely a breakfast I can dig before a workout. Then, when I have more time at lunch, I enjoy some scrambled eggs after my workouts.
Green Monster Protein Smoothie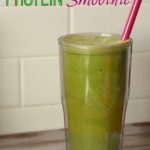 This is an awesome way to get a protein packed breakfast in if you're on-the-go in the morning and don't have time to scramble up some eggs!
1 cup skim milk
1 rounded tablespoon vanilla whey protein powder
1 tablespoon PB2
1/2 frozen banana (fresh is ok too)
1 cup spinach
1 cup ice
Add ingredients into blender in the order that they're listed above. Blend until spinach is completely incorporated.
Pour into a cup, stick a straw in it, and drink!
 Disclaimer: This post contains an affiliate link to Amazon.