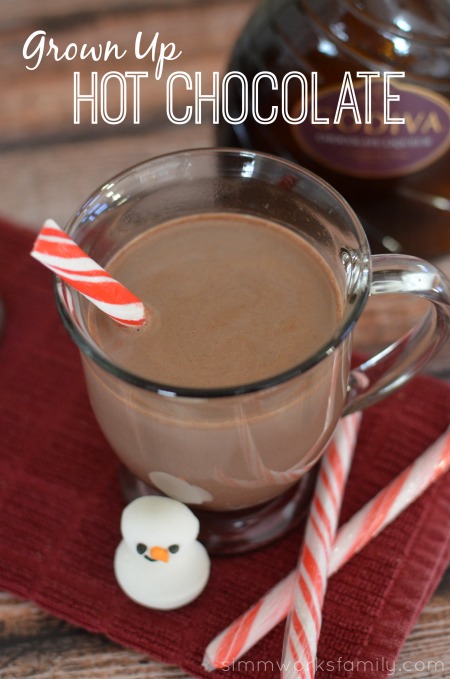 This weekend I'm hosting bunco and that means 3 things: laughter, big winners, and alcohol. And even if I can't partake, I can still make it fun for the gals coming over!
Whoever hosts bunco is in charge of dinner for the girls but I always like to add a little something special as well so I'm making a big batch of hot chocolate to put in the crock pot and adding a bit of Godiva chocolate liqueur to make things a little more fun.
This is the perfect recipe to warm up on a cold winter day, or to keep the laughter going as we roll the dice and find out who will win the most buncos.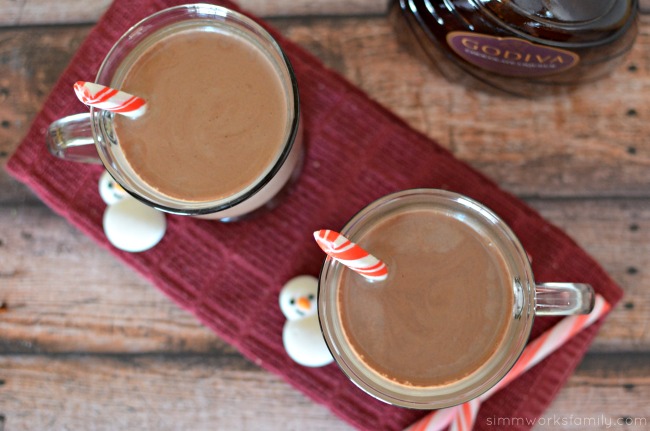 Adding peppermint stir sticks just makes these mugs of spiked cocoa that much more fun. The peppermint taste left after stirring up the hot chocolate just adds to the amazing flavor of this cocoa.
And how cute are those snow men? I found them in a Wilton kit at Walmart and couldn't resist. I'm sure the girls will love them too.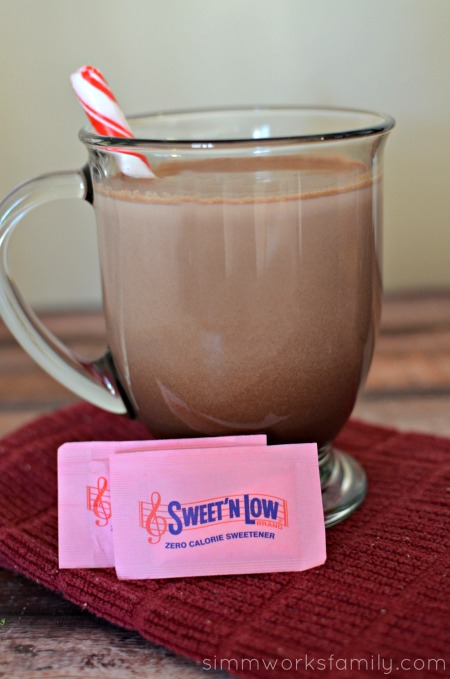 Grown Up Hot Chocolate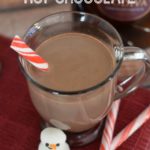 6 cups 1% milk
9 tablespoons premium unsweetened dutch cocoa powder
12 packets Sweet N'Low
Godiva Chocolate Liqueur (optional)
Peppermint stick
Heat milk, cocoa, and Sweet'N' Low on the stove on medium heat. Use a whisk to blend the ingredients together until combined.
Continue to wish and cook until hot chocolate is steaming. Add to crock pot and set on low.
Serve hot chocolate with a splash of Godiva chocolate liqueur and a peppermint stick to stir.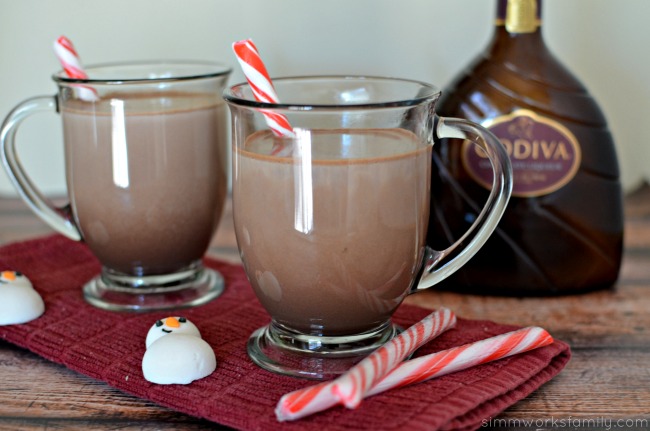 What's your go-to grown up drink for holiday celebrations?