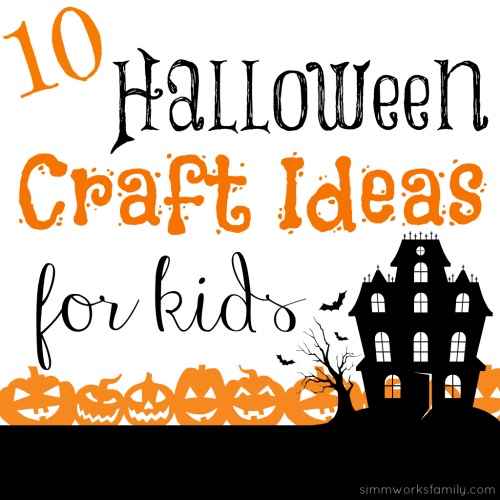 Looking for great ways to bring the upcoming Halloween season to life with your kids? Why not try your hands at these easy, creative crafts that they can do right along side you!
There's something for everyone in these 10 Halloween craft ideas for kids.
10 Halloween Craft Ideas for Kids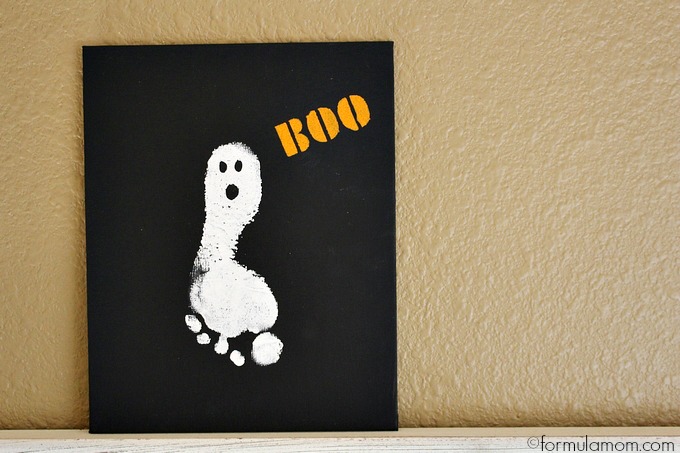 1. Footprint Ghosts –
Get down and dirty with this adorable Footprint Ghost from Formula Mom. Simple, easy, and only 3 items needed to create it! Plus you can easily do this on craft paper and either use this as a card for a loved one or have it framed as artwork for the Halloween season.
2. Paper Plate Pumpkins –
Just like the footprint ghosts, this is a great hands-on craft for the kids that doesn't take many supplies or time. So if your child looses interest in crafting fairly quickly, this Paper Plate Pumpkin craft we posted over on Formula Mom is right up your alley.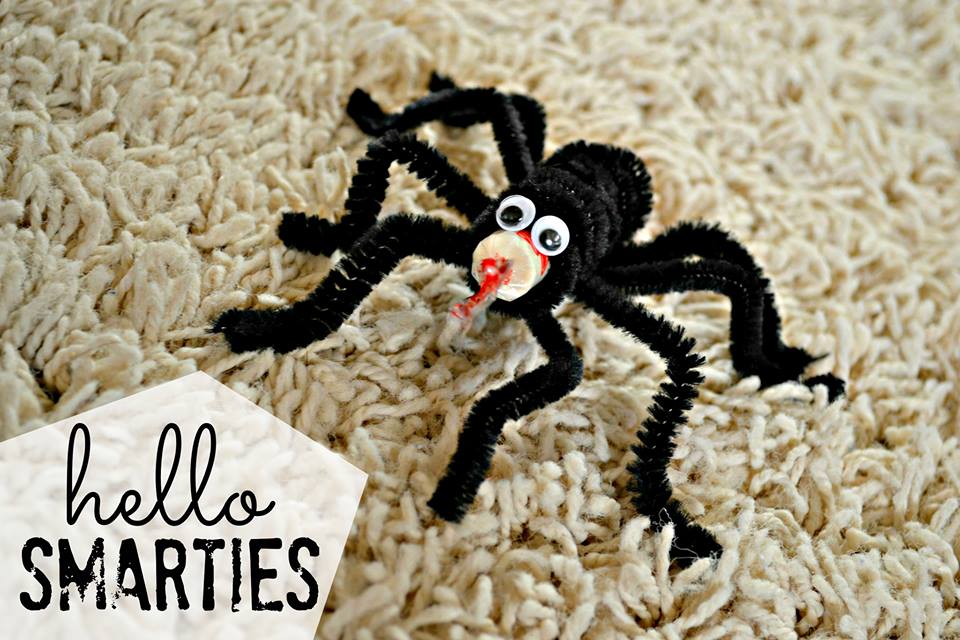 3. Smarties Spiders
Any craft that involves candy is sure to be a hit with the kids! And these Smarties Spiders over at Mommy Testers are just that. This is also a great way to get creative in how you pass out candy at parties as well.
Instead of a simple bag of candy, why not let the kids take home a cute Smarties Spider?! The best part? Smarties are the perfect candy for kids with allergies.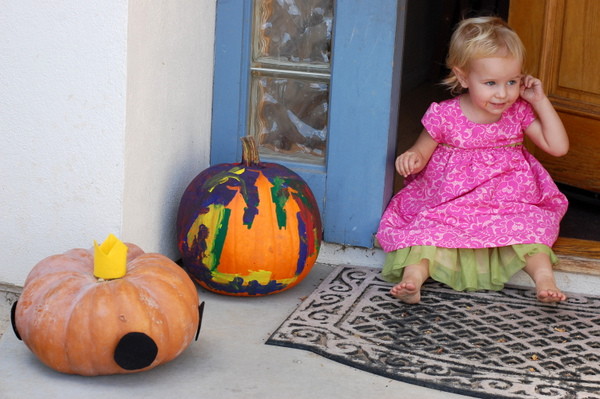 4. Painted Pumpkins –
One of my kids favorite crafts is painting their pumpkins. Sure, we still carve pumpkins a few nights before Halloween, but these Painted Pumpkins are cute, can fit any theme for a party, and they're easy for the kids to do on their own without help.
5. Edible Pumpkin Playdough –
Did your mother ever tell you not to play with your food? Well what if it's Edible Pumpkin Playdough like the kind About a Mom shows us how to make? Now that's a different story! Am I the only mom who catches her kids trying to eat the playdough?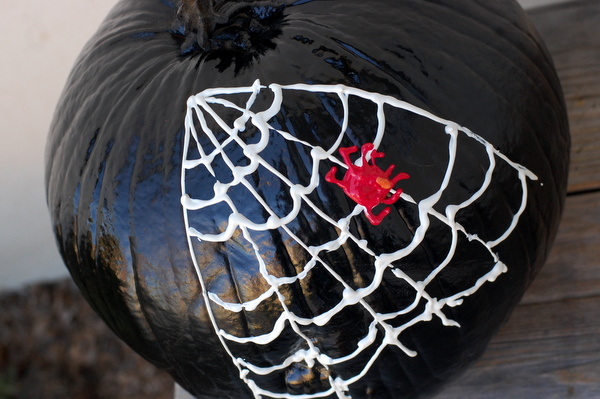 6. Spider Web Pumpkins –
Need another alternative to carving pumpkins? Try making these Spider Web Pumpkins and let your kids have fun creating their webs and spiders! Better yet, use a craft pumpkin instead and reuse the pumpkins year after year!
7. Googly Party Lights –
Turn any party into a Halloween party with these adorable Googly Party Light votives from About a Mom. Super easy to make and you can find everything you need from the dollar store! Now that's awesome.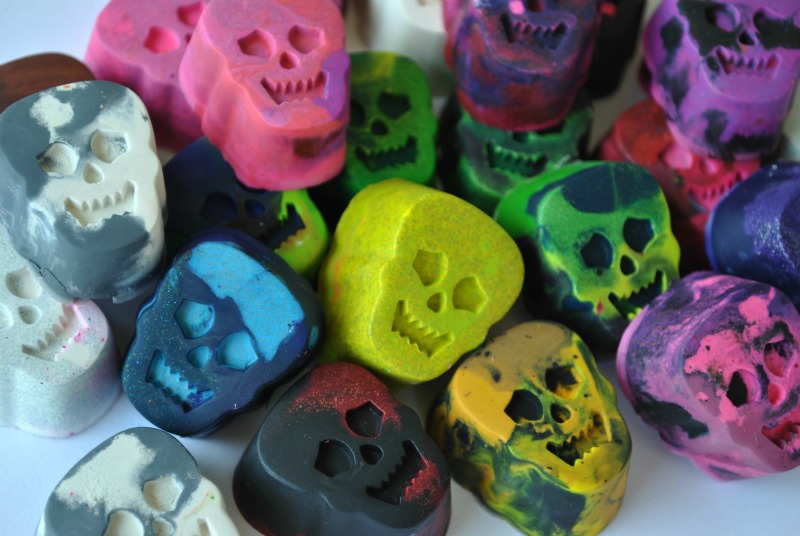 8. Spooky Skull Crayons –
Have a ton of broken crayons just lying around like I do? Well then here's a simple way to use them all up! These Spooky Skull Crayons from Fabulous Mom Blog are simple, easy, and fun to play with! Talk about repurposing.
9. Mummy Luminaries –
This craft will definitely get you in the spooky spirit of Halloween. These Mummy Luminaries over at And Then There Were 5 are the perfect decor for in the house or on the front porch. Plus the kids will have a blast wrapping them up!
10. Very Busy Spider Web –
Taking it's inspiration from a book, this Very Busy Spider Web craft over at Formula Mom is the perfect way to tie in reading with crafts. Plus you'll have some spooky spiders and webs to decorate the house! Or at least the fridge door.
Do you decorate for Halloween?