This shop has been compensated by Collective Bias, Inc. and its advertiser. All opinions are mine alone. #HolidayPairings #CollectiveBias The following content is intended for readers who are 21 or older.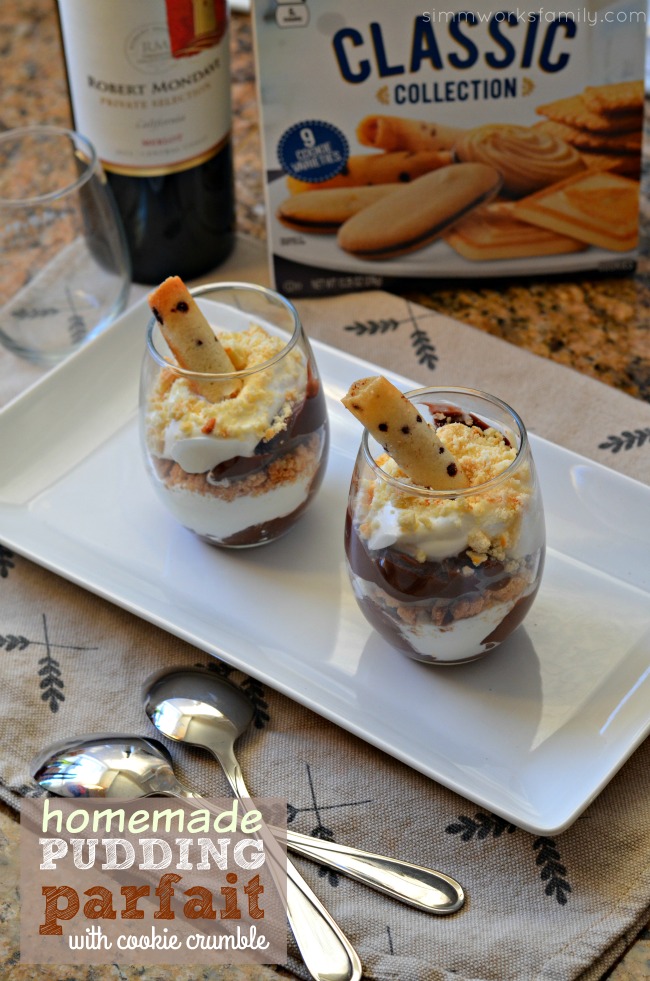 Ah… the holidays are here! And now is the time for holiday cheer… right? One thing I LOVE about the holidays is unexpected guests. Whether it's friends stopping by to drop something off, family members coming to catch up, or a random neighbor who shows up at your door as you're sitting down to eat dinner. I'm not joking either. My house may be a mess, my kids may need baths, but I will always have room in my home for our family and friends. Now I would love a little heads up call ahead of time so that I can pretend to pick up before guests arrive.
One of the reasons why unexpected guests don't stress me out, especially around dinnertime, is that I keep a well stocked pantry and fridge. On any given time I can whip out some Pepperidge Farm crackers to pair with cheese and fruit to keep the guests busy while I prepare dinner. And dinner can be as simple or elaborate as I want. I can whip up a delicious pasta dish in less than 30 minutes. Give me 30 more minutes and I'll have some homemade pudding to make individual pudding parfaits.  Sometimes I just keep it basic and put a spread of Pepperidge Farm cookies out. It's good to keep a box of their Classic Cookie Collection on hand just in case. But don't think you'll be getting any of the Milanos out of that package if you're near my husband. He'll snag them before you even notice they're gone!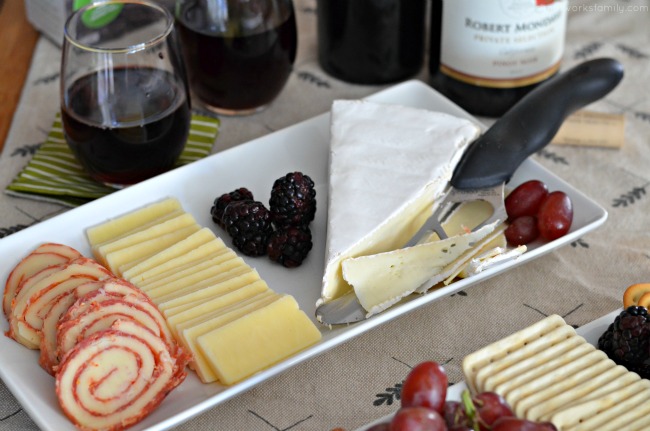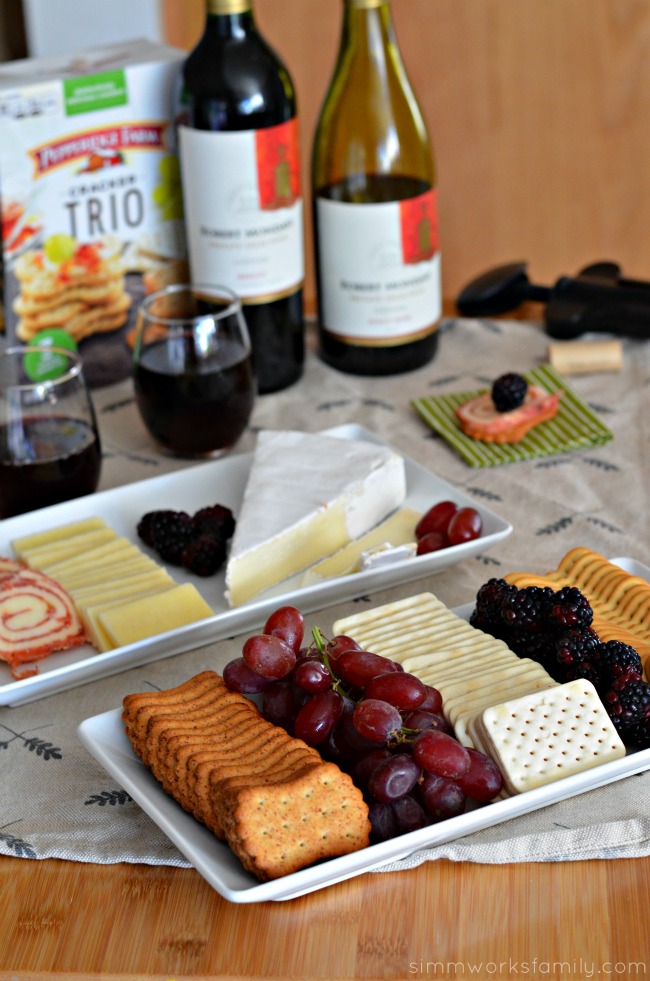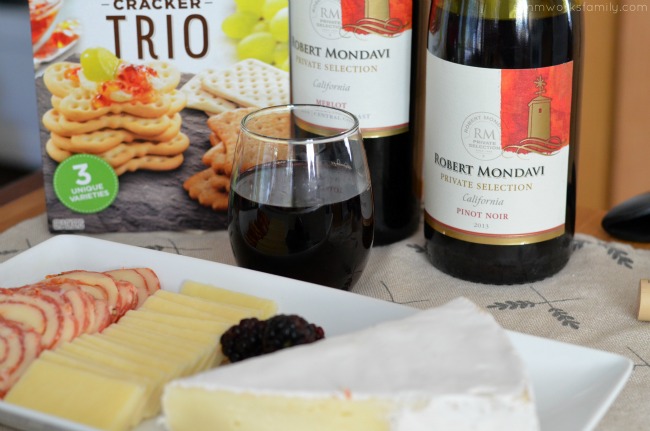 The Cracker Trio pairs well with a variety of cheeses. I love the classics – brie, sharp cheddar, and a salami mozzarella roll sliced up. And since we usually have grapes and some sort of berry on hand, we can put out a simple spread to keep appetites satiated. Plus busting out the Robert Mondavi wines helps too. My favorite? The pinot noir.
The pinot noir also tastes amazing in this pasta dish I just made recently. I grabbed some Barilla Pronto spaghetti and was intrigued at it's claims to be ready in minutes. With my newly inherited electric range, I can't get pasta to boil in less than 30 minutes! So frustrating. But after sauteing some onions and browning some steak, then de-glazing the pan with a little wine, I removed everything from the pan and added the pasta. Covered with 3 cups of water and cooked it on high for 10 minutes.
About 20 seconds till the end of that 10 minutes I had a skillet filled with fully cooked pasta. Amazing. All I had to do was toss the onions and beef in with the pasta and sprinkle with some parmesan to create a delicious one-skillet pasta dish in less than 30 minutes from getting out the ingredients to putting the skillet on the table for dinner.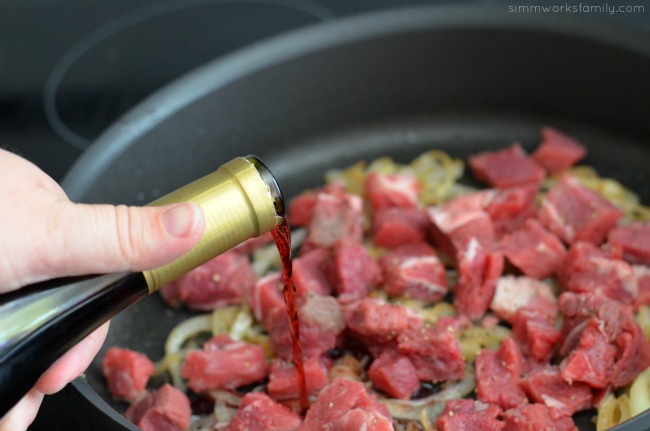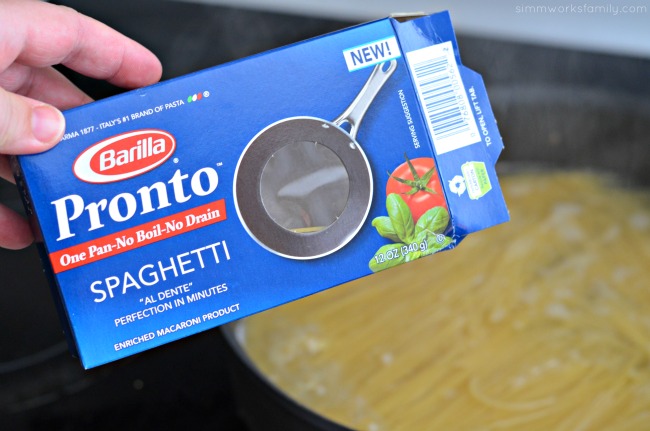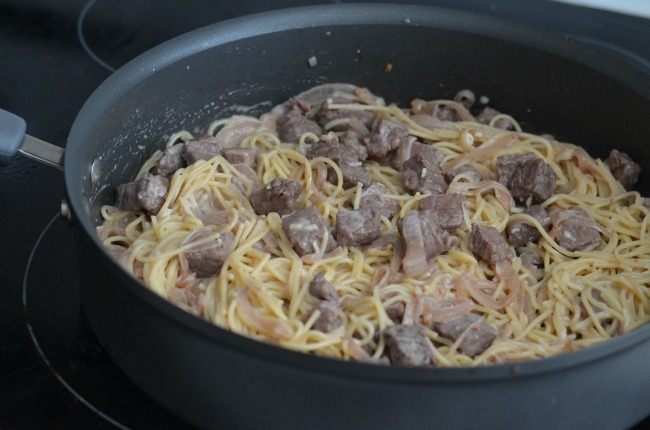 In between cooking the onions, steak, and pasta, I whipped up a chocolate pudding from scratch. It would be the perfect light dessert to end our meal. Plus it was a great way to enjoy our favorite cookies. Pudding is not that hard to make. With a few simple ingredients I can make a silky pudding that can cool and set while we eat dinner. Sometimes I even make an avocado pudding. Interesting AND delicious with it's greenish tint.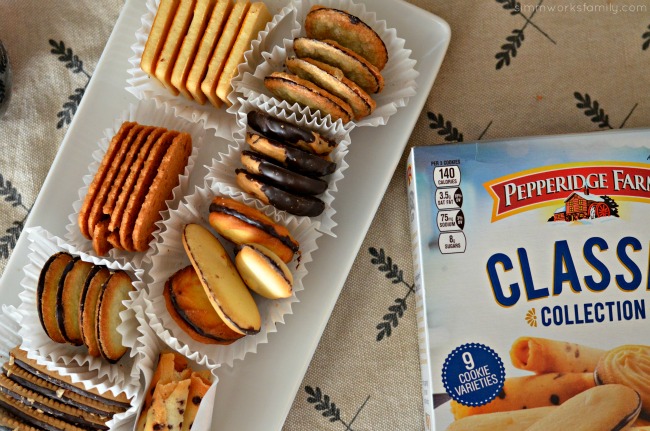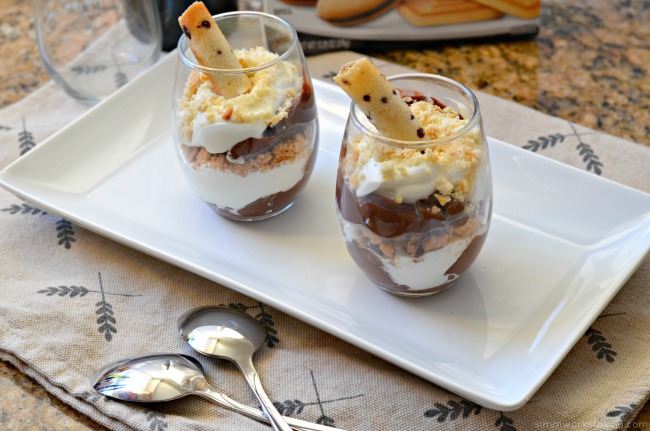 Homemade Chocolate Pudding Parfait
2 cups whole milk
1 cup sugar
1/2 cup cocoa powder
1/4 cup corn starch

1 teaspoon vanilla
In a heavy saucepan, heat milk to warm, not boiling. Set aside.
Add sugar, cocoa, and cornstarch into a small bowl and mix to combine.
Pour 1 cup of the warm milk into the bowl with the chocolate mixture and whisk.
Pour chocolate mixture back into the saucepan with the remaining milk, slowly whisking to incorporate together.
Heat over medium high heat whisking frequently until mixture starts to boil and thicken. Remove from heat and add vanilla.
Pour pudding into individual dishes, or one large bowl. Cover with plastic wrap so that a skin doesn't form on the top of the pudding. Chill at least 1 hour to cool.
Homemade Pudding Parfait with Cookie Crumble
What you need:
milk frother

heavy whipping cream

1 batch chocolate pudding (see above)
Pepperidge Farm cookies of your choice, crumbled
small glass bowls or cups
What you do:
1. Using the milk frother, thicken the heavy whipping cream. You don't want it super thick but thick enough to form a layer between the pudding.
2. Grab a glass cup and pour in about 1/4 cup chocolate pudding.
3. Top with whipped cream.
4. Add cookie crumbles. I used two types from the Pepperidge Farm Classic Cookie Collection.
5. Repeat once again.
6. Top with a pirouette or other cookie of choice and serve with a spoon!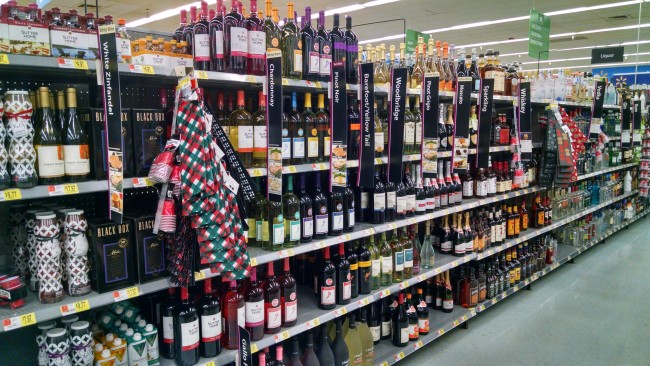 Make sure to visit the Simple Entertaining hub to learn more about the upcoming wine tastings as well as Barilla & Pepperidge Farm demos at select Walmart Stores in November and December. You can find the products I featured above at your local Walmart.
How do you keep entertaining easy during the holidays?