This shop sharing how to be a princess has been compensated by #CollectiveBias, Inc. and its advertiser. All opinions are mine alone. #DisneyBeauties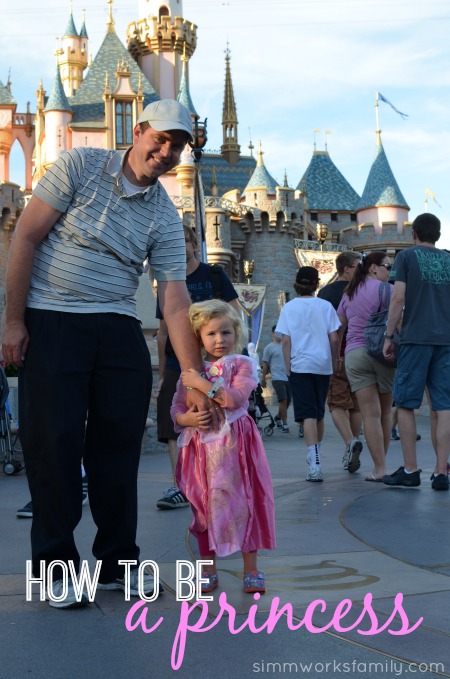 It's official… the princess craze is in full force in our home and there's no denying it. And with a second little girl on the way I foresee many years of pink tiaras, Princess costumes, and jewelry ahead of me.
In an effort to turn the princess perception into a teachable moment for my girls I've come up with 5 tips for releasing your inner princess. To help focus on the great things about princesses and what they bring to our society.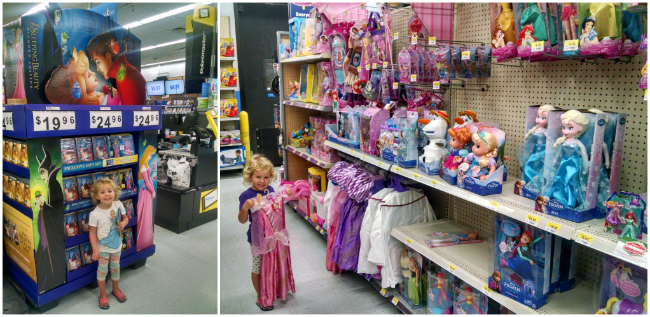 Want to learn how to be a princess? Head out to Walmart to find your favorite princess accessories, pick up the Sleeping Beauty Blu-Ray now released from the vault for a limited time, and release that inner princess now!
While your there grab a toy or two for a friend as a surprise. My daughter picked out Aurora's kitty, Beauty, to gift to her friend the next time she comes over to her castle.
How to Be A Princess: 5 Tips to a Princess Makeover
1. Invite you friends over to your castle –
One thing I love to do is to invite friends over to share in the fun and joy of everyday life. Whether it's a party just because or we're celebrating a special occasion, it's always more fun with friends and family.
So I try and teach my children how much more fun it is to share with our friends and enjoy time together. When they get older I hope they always know that they can invite friends over to their castle.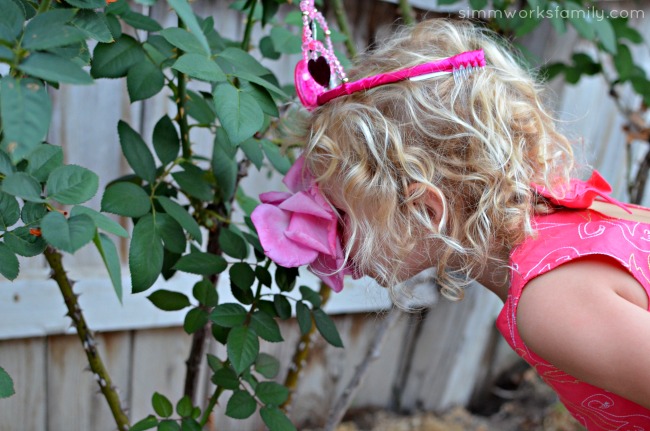 2. Stop to smell the roses
With the hustle and bustle of life lately I've come to realize how important it is for a day off with the kids. A lazy Sunday or Saturday spent at home to re-energize and realize how lucky we are for the opportunities we have.
When we're on walks together as a family or hanging out around town, I smile a little to see my daughter bend over to smell a rose or watch a butterfly fly over her head. Taking that time to enjoy our surroundings is so important.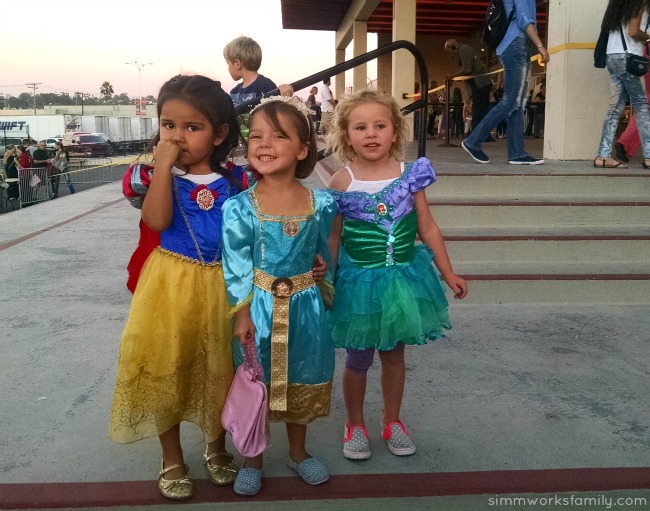 3. Dress like a princess
While I don't think that one needs to dress like a princess all the time, thinking about our appearance as we walk out the door is something I'm trying to share with my kids early on so that they're aware of this when they're older.
Leaving the house with pants on is pretty important. So is being aware of where we're heading to and how we should dress for those occasions. There's a difference between going to school or church and heading over to a friends house for a playdate or out on the town for a Disney on Ice performance.
It's also ok to let your princess decide NOT to wear his/her Princess costume if s/he doesn't want to (my daughter opted for a pink dress for her recent tea over her Aurora gown since she wore her gown all afternoon and night at Disneyland). A tiara and scepter are more than enough to show your inner princess in certain situations.
4. Treat your friends to tea –
By thinking of others and treating our friends to tea every once in a while, I hope to share how important it is to a relationship to have a give and take. By inviting friends over and enjoying some fun we can share our hospitality with one another.
It's fun to let your little princess put together the tea. My little princess decided on cocoa, homemade marshmallows, and some pretzel sticks to enjoy at her recent tea party with her brother.
I helped her get the teapot and cups out but she put the linen (a blanket) on the table, added the cloth napkins, and poured the cocoa in the cups.
5. Remember Your Manners –
When we're thinking about how we act, what we wear, and how we live, it's also important to remember our manners. Princesses need to be role models for others and that means acting like a princess at all times.
Using a napkin, saying please and thank you, and excusing oneself when finished is something we want to remember to do whether we're at home in our castle or out on the town.
How do you release your inner princess?
Now we're off to watch Disney's Sleeping Beauty for the 10th time since purchasing it last Tuesday! Did you know Sleeping Beauty has 3 names? My daughter does!