I am a member of the Collective Bias® Social Fabric® Community. This #JungleFresh shop has been compensated as part of a social shopper amplification for #CollectiveBias and its advertiser.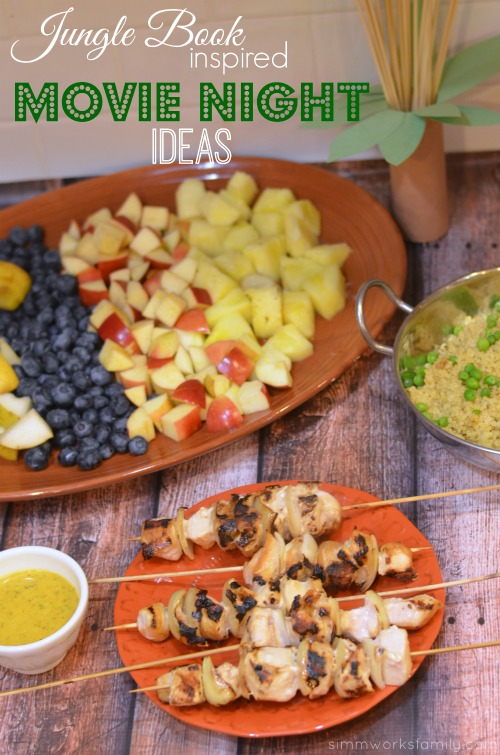 With the Blu-Ray/Combo Pack Diamond Edition release of Disney's The Jungle Book coming out next Tuesday (2/11), I thought it'd be nice to celebrate with a Jungle Book inspired family dinner.
I wanted something healthy yet delicious that would please the whole family so I headed out to Walmart to get some inspiration for my dish. And of course as soon as I walked in I found myself in the produce department.
Fresh fruit was the perfect place to start planning our meal. So I decided we'd make some fruit skewers ala Baloo in The Jungle Book. Remember the scene when he turns his finger nail into a fruit skewer? Yeah, that one.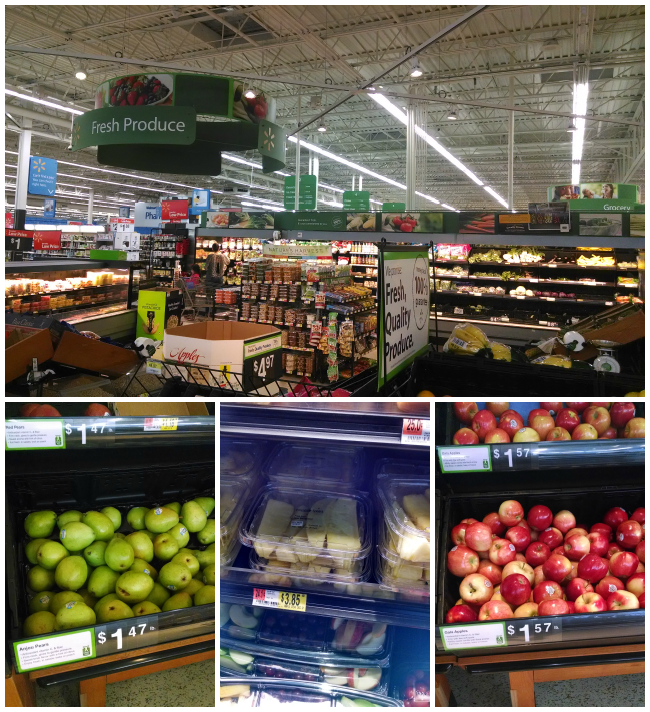 Once I had gone through the produce department I figured I better stick with the whole food on sticks theme and grab some chicken to marinade as well.
Since The Jungle Book is based in India, I had an awesome idea for an Indian-inspired marinade that would go great with the chicken. And it doubles as a dip too! What kid (or adult) doesn't love dip?
When I got home I made the marinade and got the chicken in the fridge to hang out for a bit. While the chicken did it's thing I printed out some fun Jungle Book activities I found on the Disney Family website.
While my daughter and son colored some crowns I prepared the fruit for our fruit skewers.
We still had about an hour to kill before my husband got home from work so I put the kids to work making some fruit skewers. This didn't really go as planned…
Lets just say that there was more stabbing and eating than actually making skewers for our dinner later. But they had a fun time and stayed entertained!
Once we were done with the skewers I headed inside to start the quinoa in the rice cooker (so simple! 1 part quinoa to 2 parts chicken broth or water + 1 cup of peas all in the rice cooker!). Then it was time to grill up the chicken.
When the chicken was fully cooked and the quinoa was done it was time to eat! The kids loved that most of our meal was on a stick and enjoyed skewering the fruit again when they got to the dinner table.
Marinated Chicken Skewers with Dipping Sauce
1 pound chicken (cut into 1 inch cubes)
1 onion (cut into 1 inch cubes)
1 cup low-fat or fat free plain greek yogurt
1 tablespoon fresh grated ginger
2 medium garlic cloves (minced)
1 teaspoon sea salt
1/2 teaspoon cumin
1/2 teaspoon coriander
1/4 teaspoon saffron (optional)
dash of cayenne pepper
Combine all of the marinade ingredients except the chicken and onion in a bowl.
Place half of the marinade mixture a large plastic zippered bag and cover the other half with saran wrap and place in the fridge. Combine the marinade mixture with the chicken and coat well before refrigerating for at least two hours or overnight. Soak wooden skewers in water for 30 minutes and prepare the grill.
Remove the chicken from the refrigerator. Add a piece of chicken onto a skewer and then add a piece of onion. Repeat until meat and onion is used Discard the marinade mixture. Grill the chicken skewers until completely cooked, about 15-18 minutes.
When ready to serve, take out the reserved marinade and use as a dipping sauce.
This dinner was such a great way to celebrate one of mine and my husband's favorite Disney classics. We'll be first in line at Walmart to purchase the Blu-Ray/DVD combo pack next week.
Why Walmart? Because Walmart is the only place where you can receive a free Jungle Book lunch box with purchase of the Diamond Edition combo pack! Awesome, right?
What's your favorite way to celebrate movie night with the family?