Have a new teen driver? We've put together a new teen driver kit with help from our sponsor, Mercury Insurance, to help keep teen drivers safe on the road.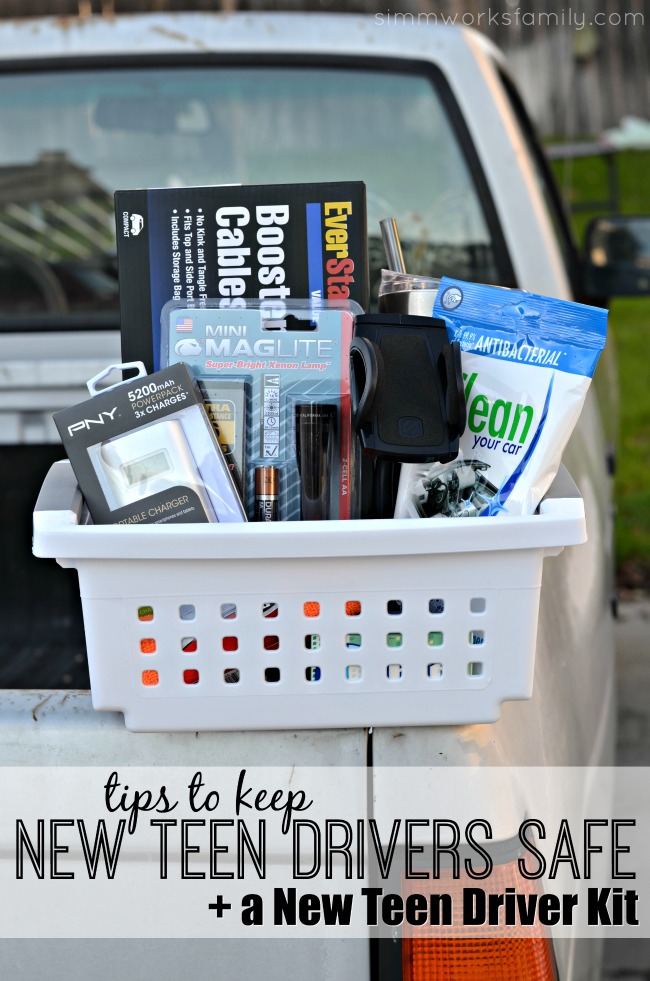 This past week one of my youngest siblings passed her driving test and will be on the road with her license. And with the stats I've been seeing lately, that scares me! The National Highway Traffic Safety Administration reports that 2,524 teen drivers and passengers were killed and 177,000 were injured in 2013. And with mobile technology and the use of mobile apps steadily increasing, distracted driving accidents are also on the rise.
To commemorate this milestone, though, I'm hoping to share some tools with her that will help keep her as safe as possible. That's why I put together a new teen driver kit for her to utilize when she's on the road. Complete with items like a hands-free phone stand, mobile charger, and other items that may come in handy (jumper cables!), I hope she feels more confident on the road when she's driving alone.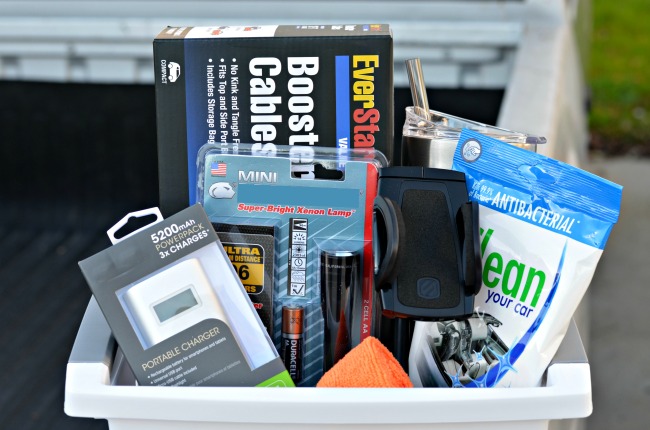 In addition to my new teen driver kit, I have the help of our sponsor, Mercury Insurance, and their Drive Safe Challenge. The Drive Safe Challenge is an interactive website that provides teens with safe driving and vehicle tips, as well as gives parents tools to help encourage responsible driving behavior.
The site features:
They don't just want to help teens, they also want to educate them (and their parents) about the dangers and responsibilities that come with getting a driver's license. Apply the brakes on the leading cause of death for teenagers and share what you learn from the Drive Safe Challenge website with a new teen driver you know.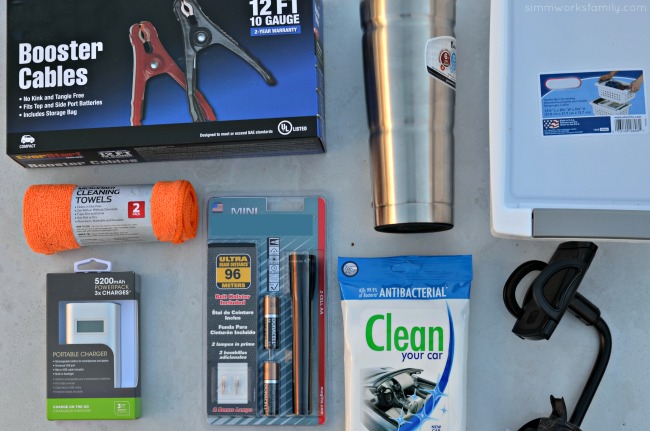 What To Include: New Teen Driver Kit
storage container (to hold everything)
booster cables
drink cup
microfiber towels
portable charger (for any device)
flashlight
cleaning wipes
phone car mount (hands free!)
Make sure to print out a copy of the Mercury Insurance driving contract parents and teens can sign to set the rules of the road and outline the circumstances under which driving privileges would be lost. It makes the perfect addition to this kit!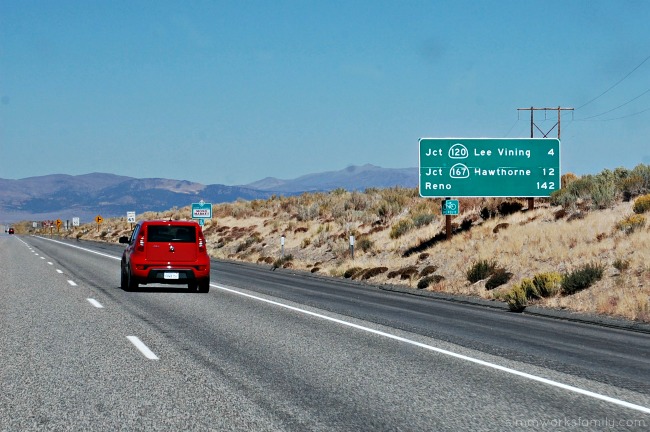 Do you know a new teen driver who's about to hit the road?