We're sharing tips on how to keep your car organized using Rubbermaid Backseat Mobile Organizer products from Walmart, as part of a sponsored post for Socialstars #WalmartAuto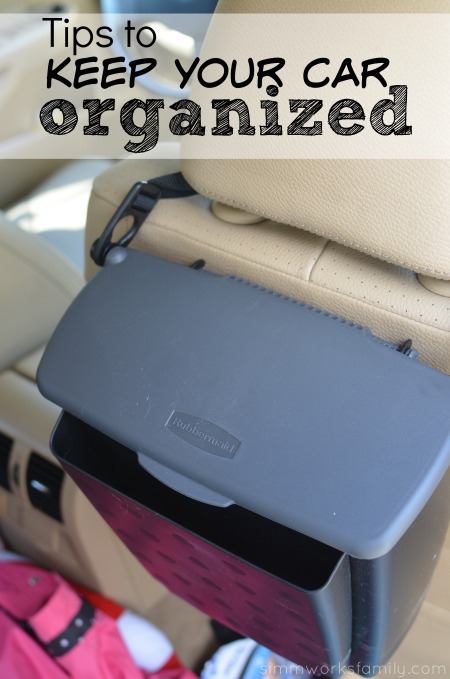 Before having kids I had no clue that car care would completely change once the little ones arrived. Now that my kids are older I've started to realize why cars are now coming out with vacuums built into them. OMG these guys are messy!
Luckily there are some great solutions to keep your car organized and make sure that the "stuff" that kids bring in either find a home or find their way back out of the car.
I've come up with a few tips to make sure this happens in our family car. And I've made sure that the kids are involved every step of the way. I mean it is mostly their mess we're organizing so it's only fair! 
Tips to Keep Your Car Organized
Finding A Place for Trash
By keeping a trash bin in the car we've been able to eliminate the paper and food trash that we used to have in the car. Since this mess usually ended up in the middle of the two carseats, we've put the trash bin right in the middle for easy access.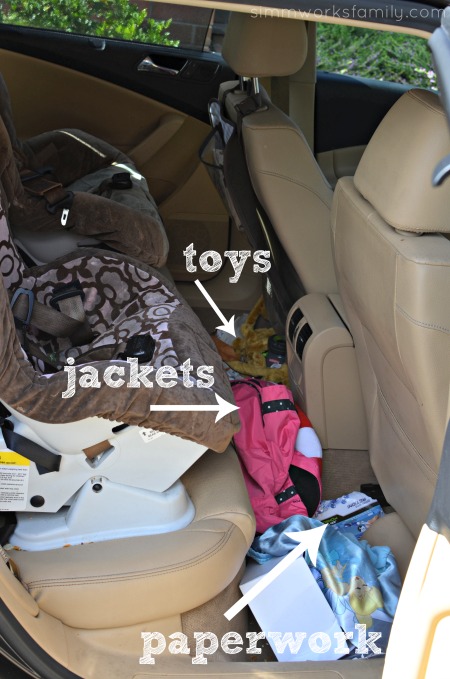 Cleaning Up The Clutter
The most clutter that comes into the car are the kids toys, jackets, and random paperwork that floats to the back seat. So we've now made a rule that every time the kids leave the car they have to grab two items to take inside with them and put away.
If it's something they desperately want to keep in the car then they need to have a spot for it to stay but it cannot be on the floor of the car.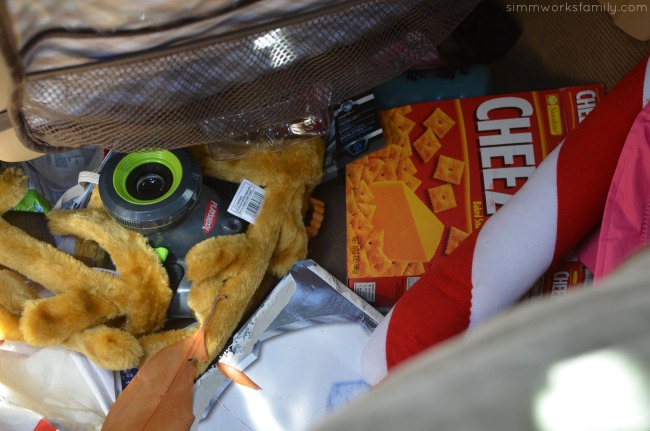 Finding A Home for Necessities
To make sure there's a spot for the things the kids want to hold onto (like toys, pads of paper and pens, etc) the Rubbermaid Backseat Mobile Organizer helps keep these items off the floor and in their own spot.
Clean up is a breeze when everyone knows where their things belong. You can find these fabulous car organization products and more, at a Walmart near you or online at walmart.com.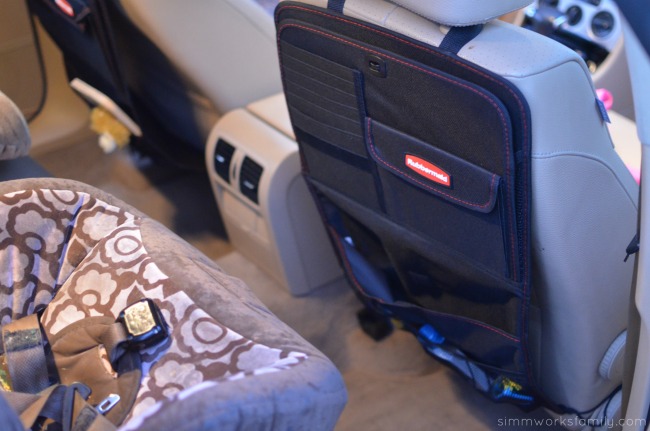 How do you keep your car clean and organized with kids?