One thing I decided from the beginning when we started our garden was that I didn't want to use any chemical pesticides. I've been very diligent about not using chemicals in the home so why would I use them in the garden? Especially on plants we grow to eat. So when I started to see little aphids I quickly went in search of a solution. And happily found out that ladybugs were the answer! How awesome is that?
My lettuce, celery, broccoli, and various other veggies and fruit (gotta remember those strawberries!) needed some protection so we headed out to find us some ladybugs. And we found ours at Armstrong Garden Centers over Ladybug weekend a few years back. And we keep going every year to enjoy the ladybugs. What's Ladybug Weekend? It's when one free packet of ladybugs harvested from colonies in California's foothills will be handed out to Armstrong Garden Centers customers at check-out with purchase while supplies last. 
 And this year it will take place on Saturday, April 23 and Sunday, April 24 at all 32 Armstrong Garden Centers locations. Armstrong Garden Centers anticipates giving away two million of these "good bugs" to encourage healthy lawns and gardens. How cool is that? 
Known for their unique red and black colors, ladybugs will stay in your garden as long as there is something to eat. It is okay if the insects leave because it means that your garden is clean and the ladybugs have moved on to help your neighbor's yard.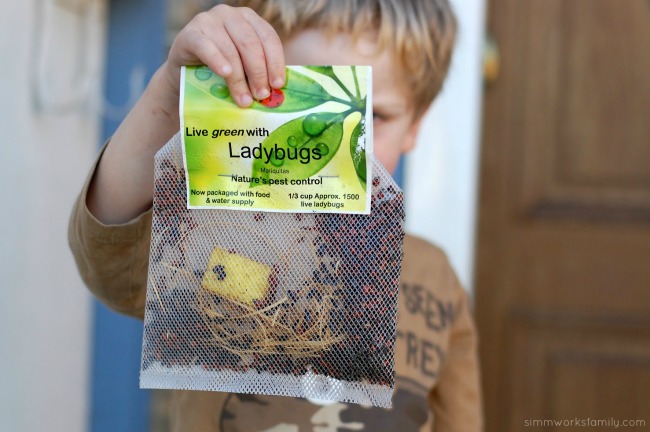 To celebrate ladybug weekend, the following free classes will be available at all Armstrong Garden Centers stores:
Saturday, April 23 at 9:00 a.m. – Ladybugs and Other Good Bugs – Many insects are excellent garden helpers. Learn which plants are best for attracting these beneficial insects along with how they can help your garden flourish.
Sunday, April 24 at 10:00 a.m. – Organic Gardening – Learn everything you need to know from building soil health to problem-solving using organic products and techniques.
Why Ladybugs?
Ladybugs are great at keeping pests out of your garden. A few pests they take care of are:
Whitefly
Scales
Mites
Mealybugs
Broccoli Worm
Tomato Hornworm
Bollworm
Cabbage Moth
If you have signs of any of these pests you might want to consider picking up some ladybugs at your local gardening store to release in your garden. To find out more about using ladybugs to keep pests at bay check out this awesome website all about ladybugs, Everything Ladybug!
Here are a few tips on releasing the ladybugs into the garden: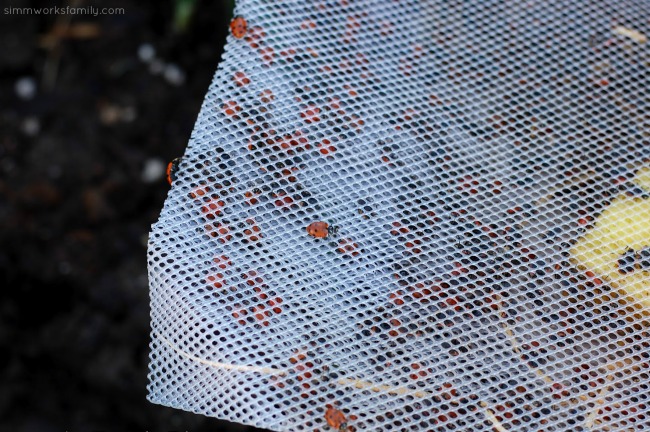 1. Wet the garden bed. Ladybugs love moisture. If you want them to stay in your garden and not move onto the next you really don't want to skip this step.
2. Open up the container and let the ladybugs start to crawl up and out.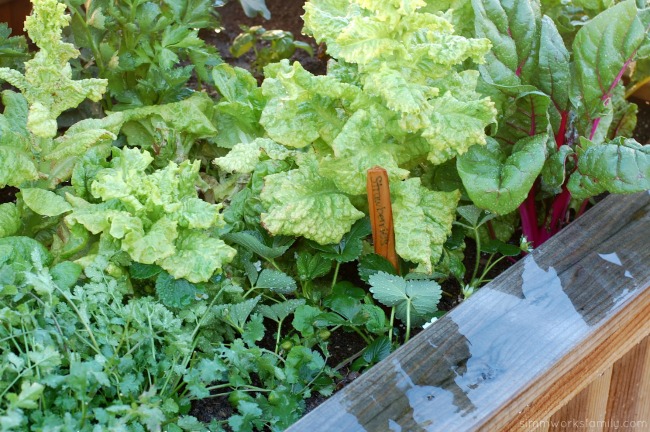 3. Let your three year old shake the container over all parts of the garden. You don't want all of the ladybugs in one area. (The three year old isn't necessary but makes a fun adventure!)
4. Watch as the ladybugs wake up and start moving. The ladybugs might take a few minutes to perk up but soon they'll start crawling all over and exploring your garden. A good amount of the ladybugs will leave to other gardens but a surprising amount stay.
Watch the little guys for a bit at your child's level. You'll be amazed at the sheer joy your little ones find in this activity!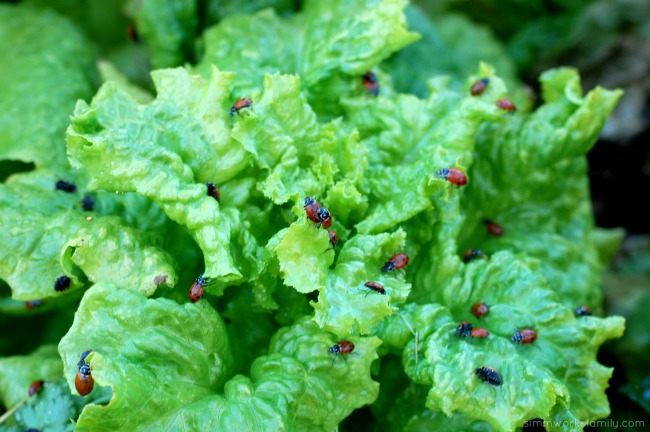 5. Continue to mist the garden with the lady bugs twice a day. Just enough to make sure that the dirt and plants are moist and the ladybugs have water to drink.
You can also mist the garden with a 1:1 ratio of sugar based soda to water. This will make the ladybug's wings sticky and will allow them to explore your garden instead of flying away. This solution works for about a week and then wears off.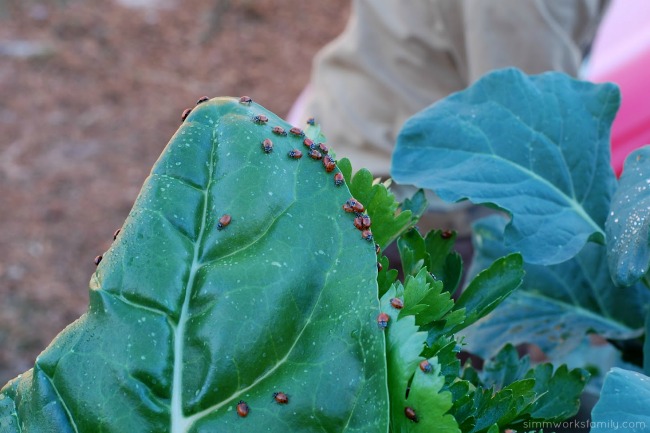 Have you released ladybugs in your garden before?
* The photos in this post are a flashback to our March 2012 ladybug adventure 🙂