I created my easy kid friendly holiday desserts spread using Hershey's™ Spreads as part of a sponsored post for Socialstars. #SpreadPossibilities #hersheysheroes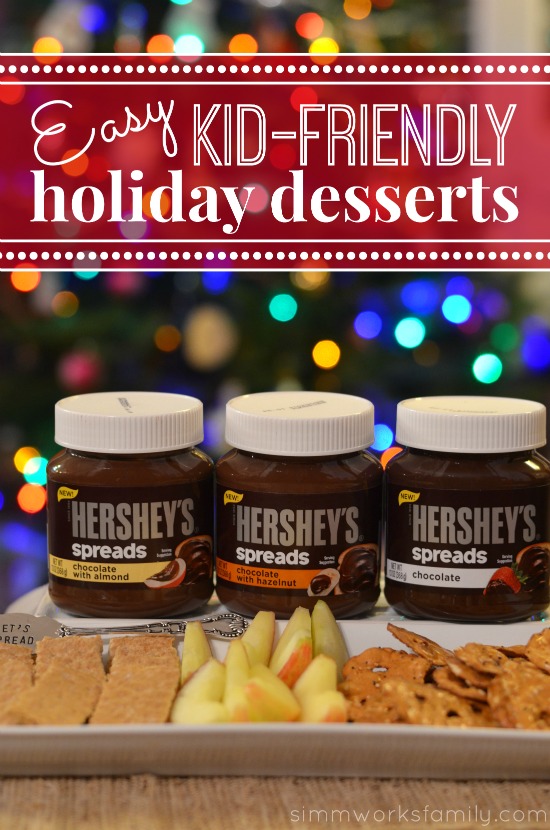 When we're enjoying our holiday traditions I love putting out some easy kid friendly holiday desserts for the kids to enjoy. Whether we're decorating the Christmas tree while drinking hot cocoa or wrapping gifts for oru friends, we love to enjoy some sweet treats together.
Since we've already done so much holiday baking already for gifts, friends, and events, keeping things simple means that I get to spend more time with the kids. And who doesn't love easy entertaining?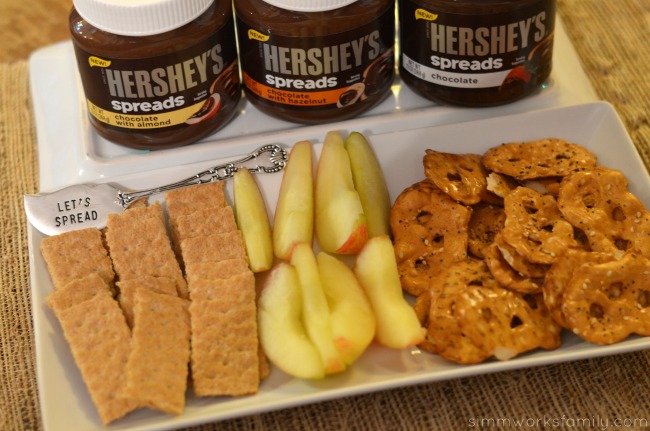 Easy Entertaining: Kid Friendly Holiday Desserts
A great way to keep things simple but create delicious, complex flavors is to grab a few different Hershey's™ Spreads and pair them with a few different dippers to make this simple dessert spread.
Some of my kids favorite snacks are graham crackers, apples, and pretzels. By adding their favorite chocolates I only increase their love of these simple snacks. And the prep and clean up is a breeze!
Since I serve the Hershey's™ Spreads right out of the container, the kids can choose which flavor they want to dip into or mix two dips together on their plate to create new flavors.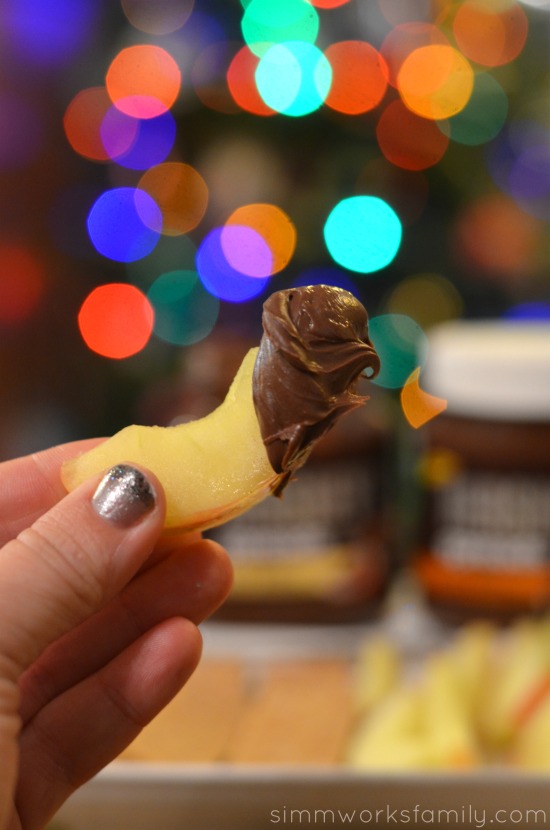 Spread the Possibilities
Haven't heard of Hershey's™ Spreads before? Imagine the deliciousness of chocolate in spreadable form. Yeah, it's that amazing! And then they make it even better by adding your favorite nuts.
Hershey's™ Spreads comes in three rich chocolaty flavors:
Chocolate
Chocolate with Almond
Chocolate with Hazelnut
My favorite? Chocolate with almond. Although my daughter is loving the chocolate with hazelnut. And her absolute favorite flavor combo is to take graham crackers, Hershey's™ Spreads chocolate with hazelnuts and marshmallows and layer them into a mega s'mores treat. Mmmm… You don't even need a campfire.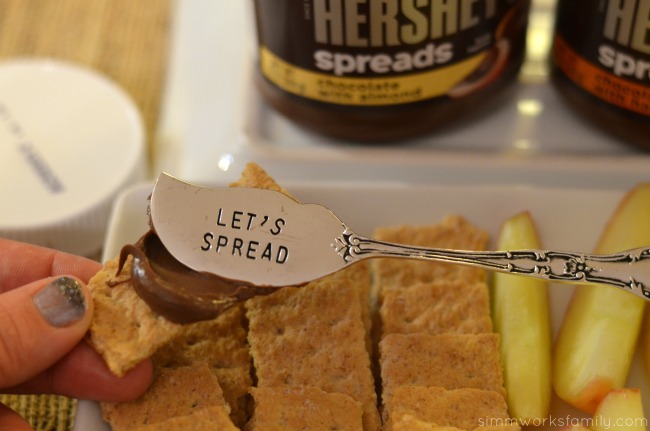 This holiday dessert spread is the perfect thing to pair with a hot cocoa bar! It makes trimming the tree, exchanging gifts, and spending time with friends and family even more fun.
Looking for more ideas? Check out these chocolate almond donuts I made for the kids with Hershey's™ Spreads. Talk about yum!
You can find more information on the new Hershey's™ Spreads on the Hershey's Facebook page.

What favorite snack  would you love to dip?