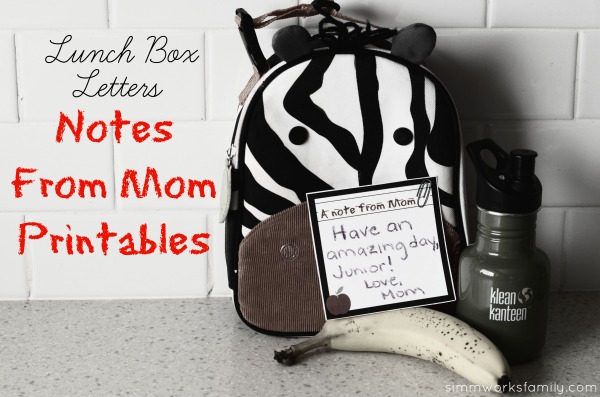 As your packing your child's school lunch the one thing you want your child to know is that you're preparing it with love. And what better way to share your love with your child than with lunch box letters?
A few simple words of encouragement for an upcoming math test or simply a note to say I love you, kids love this little touch even if they turn their noses up at it in front of you. And what child needs less support? That's right, none. So enjoy these printables and write a few encouraging words of your own to let your kids know you're thinking of them even when they're in school.
Simply click on the photo below to download these Notes from Mom Printables!
Looking for more ways to share your words of encouragement and wisdom? Try these printables!
And if you're looking for great ideas on what to pack in your child's lunch box, check out this post on back to school lunch ideas and tips.
Do you include a note in your child's lunchbox or backpack?