I spruced up my old car using Armor All products from Walmart, as part of a sponsored post featuring how to make an old car run like new for Socialstars #WalmartAuto
It may come as a surprise to many but I still have my first vehicle. And it still runs great! But figuring out how to make an old car run like new didn't come easily. It took a lot of regular checks and maintenance.
Luckily my husband came into my life shortly after I purchased my truck and helped me by reminding me of the fact that cars need things like oil changes regularly. I started to pay more attention to that little sticker that the oil change place put on my windshield.
And then when I hit a coyote on a late night driving home to the boonies and my truck was put out of commission he jumped at the chance to help fix and rebuild the truck. By learning more about the vehicle inside and out we were able to make sure it was getting everything it needed to stay in tip top condition once fixed. 
Even thought we have two other newer cars, our 20+ year old truck is one that we use for the heavy lifting. And it played a large role in our recent move. Luckily my husband has shared a few tips on exactly what to do to assure that an older car stays in good shape.
To make sure you're doing everything you can to make an old car run like new you should do the following every few months:
Check transmission fluid level and top off if necessary.
Inflate tires to recommended PSI (check manual).
Check drive belts and replace if necessary.
Clean windows inside and out for better visibility and make sure to replace windshield wipers when needed.
Check all lights – break lights and blinkers – to make sure light bulbs aren't burned out.
Check the air filters and replace if needed (this is sometimes done when you get your oil changed).
Stay on a regular schedule with oil changes.
In addition to assuring your older car runs like new, it's also helpful to show it a little TLC.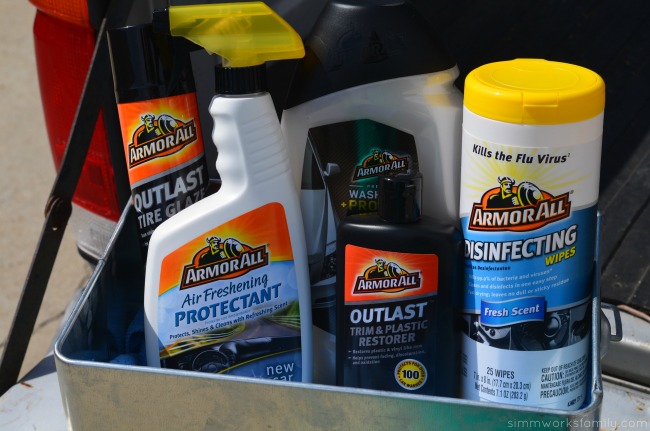 By using a great car wash like Armor All® Premium Wash & Wax + Protect I can not only Not only clean and create a great shine, but it also helps to protect the car from water spots and marks. That means an easier upkeep for me!
I also love to make sure that the interior of my car stays clean to make sure that the plastic and steering wheel don't crack or wear down. I've been using Armor All® Pure Linen Protectant Spray on the truck's seats to help keep them fresh and clean even when one of the kids insists on eating In-N-Out on the way home from a trip to the hardware store with dad.
Then I grab the Armor All® Disinfecting Wipes to clean an disinfect the interior to remove any of the ketchup smudges or other gunk that ends up in the cab. You can find these products and more, at a Walmart near you or online at walmart.com.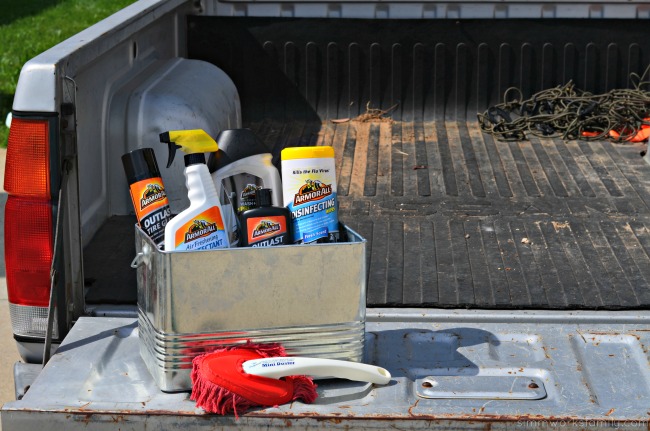 With a great running vehicle that's clean inside and out, I foresee another decade of use out of our truck. Hey… who knows, Ethan may want it when he starts to drive!
Do you have an older car? How do you keep it running like new?