This mandarin orange cream pops recipe is brought to you by Halos.
One of my kids favorite snacks are Halo mandarin oranges. There's something about the small size, how easy they are to peel, and the amazingly sweet taste that those little oranges pack that make my kids go nuts over them. But sometimes I'm a little zealous in purchasing and we can find ourselves with too many. That's when these delicious mandarin orange cream pops come into play.
As a sweet treat to reward the kids for good behavior after their naps last week, I made these naturally sweet, protein packed mandarin orange cream pops from a few Halos that the kids hadn't gotten to yet.
I love how easy this treat is to make and how quickly it comes together. And since getting our new Zoku pop maker, making these pops are so much quicker than the alternative (which we also did with the leftover pop mix).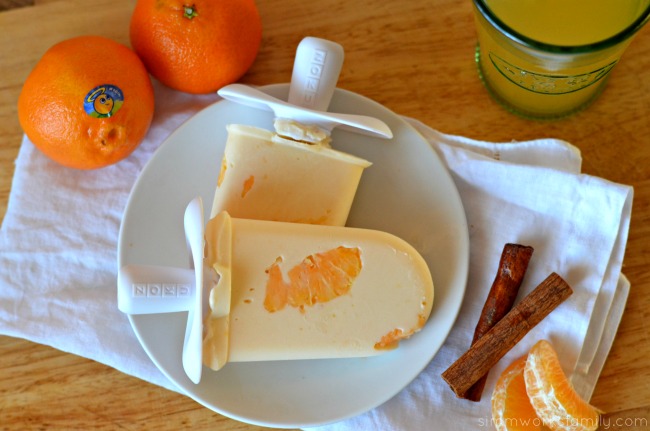 Halos are awesomely convenient and a super healthy snack. I enjoy keeping them around the house to snack on myself but sometimes find myself getting lectured by the kids for eating "their" Halos.
So now I'm reduced to sneaking them as I work from home while they're at school. But since making these pops, the kids haven't complained as much about me taking their Halos.
These pops are made with Greek yogurt so not only do they have the goodness of Halos, they also have a good deal of protein in them. And if you're worried about the sugar you could totally reduce it or use an alternative. I haven't tried that yet.
Mandarin Orange Cream Pops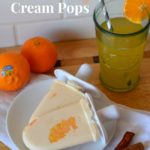 6-7 Halos mandarin oranges (juiced)
1/2 cup sugar
1 teaspoon pure vanilla extract
1 cinnamon stick
16 ounces fat free plain Greek yogurt
1 Halos mandarin orange (optional, sliced with peel removed)
Add juice, sugar, vanilla extract, and cinnamon stick into a saucepan and heat until sugar dissolves. Remove cinnamon stick.
Slowly whisk together juice mixture and Greek yogurt until smooth.
If you'd like a few fruit pieces in the pop, slice up a peeled Halo mandarin orange and add a few pieces to the side of your pop mold before pouring in the mixture.
Grab your pop mold and pour in the mixture. Let set and wait for the pops to harden.
Once frozen completely, serve and enjoy!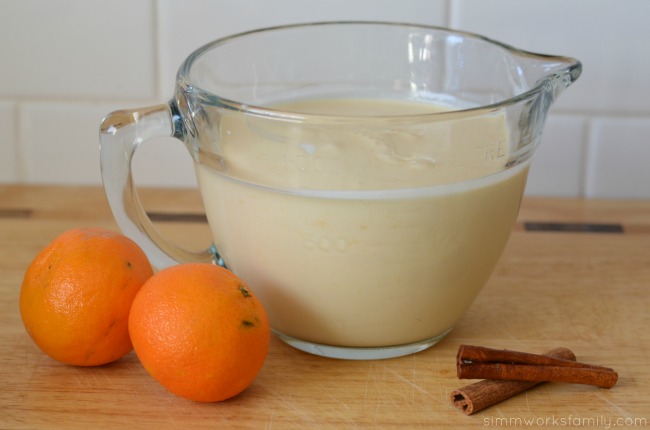 What I love about this mixture is that it makes a lot of pops! Since we were using our Zoku maker I only made enough for the kids to enjoy after their naps. Then I poured in the rest of the mixture into our regular pop mold and put that in the fridge.
If you have any unused mixture, you can cover it with plastic wrap and keep it in the fridge for 1-2 days to refill your pop mold once your kids enjoy their pops.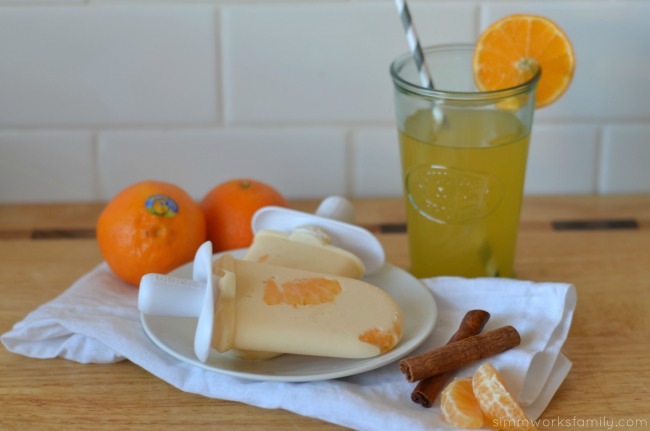 Fruit is fun! Get your family excited about fresh foods with sweet, healthy reminders all year long and activities they'll love. Check out the FREE
HalosFun kids' app
on Android or iPhone for more ways to get them cheering about pure goodness. You can learn more about Wonderful Halos on
Facebook
,
Twitter
or
HalosFun
.
What's your favorite way to eat Halos?