Can anyone else believe how fast this year is going? It's already Mardi Gras and Lent is right around the corner. Now we don't do huge celebrations for Mardi Gras but we do love letting the kids get involved with some masks and beads. And while the big kids get to celebrate Mardi Gras at school with some Mardi Gras bingo, the little one and I stayed home and made some masks.
These mardi gras masks for kids are super easy to make and take only a few supplies to put together. Don't have paint? Use colored construction paper or felt and trace your child's hand to cut out. Don't have a paper straw? Use a dowel, stick, or unsharpened pencil for the holder instead! Crafting with the kids means using what we have on hand to have a little fun.
Here's how we made these: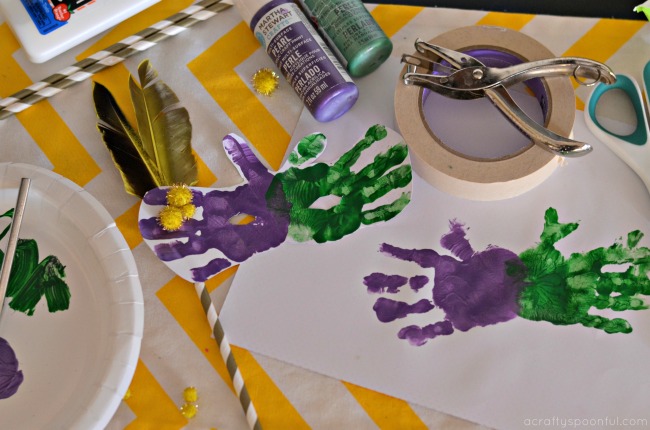 Mardi Gras Masks for Kids
What you'll need:
white construction paper
purple and green paint (can also use gold)
hole punch
scissors
paper straw (or unsharpened pencil)
feathers and pom pomps
tape
glue
What you do:
1. Paint your child's hand with one of the two colors you've selected. Take your construction paper and put it long ways in front of your child. Have them put their handprint on the paper. Clean off your hand.
2. Repeat with the second color and second hand. Make sure that the second hand print butts up against the first (you can overlap as well).
3. Let hands dry.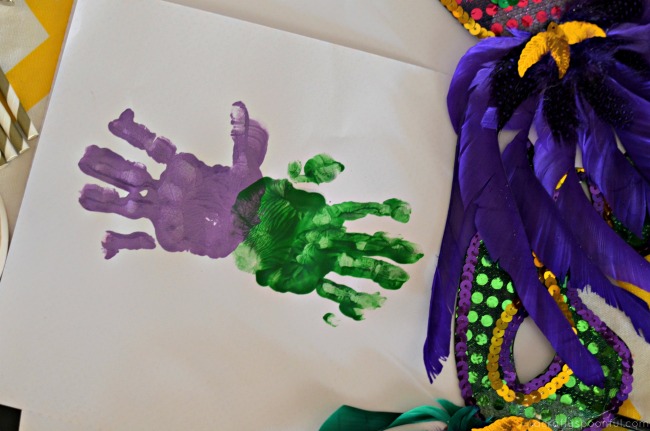 4. Cut out dried handprints.
5. Using a hole punch, punch a hole for the eyes on either side. Then line holes up with eyes and cut out bigger eye holes.
6. Tape straw and feathers to back of mask and glue pom poms onto front of mask. Let dry.
Enjoy!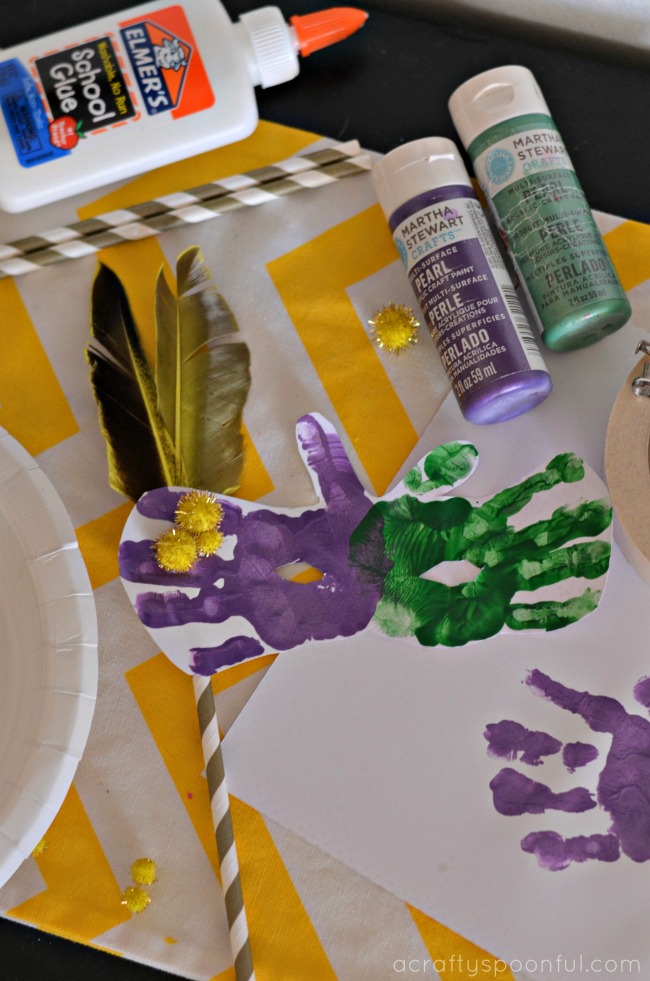 Do you celebrate Mardi Gras?