Looking for that perfect gift for Mom? Well so was I. And now I have the perfect Mother's Day gift ideas for just about every mom.
I love that there are so many different ways to spoil mom on Mother's Day. Sometimes it's hard to find that perfect gift for her. So I made it easy.
From the physically active, to the mom who just wants to be pampered, here are some ideas that'll make sure you're the best kid ever! 
For the Mom Who Deserves to be Pampered
Bella D'ora Spa is the perfect treat for Mom. Not only do they have fabulous spa treatments, but they also have a full service salon, as well as manicures and pedicures. Treat Mom to a full day of pampering or pick up a gift card and let Mom decide what she wants.
I recently got to enjoy a nice custom La Vita Bella massage that left me feeling amazing. And with the luxuries of a full service spa, you won't be skimped on the full spa experience.
If you aren't in town, a gift certificate to your local spa is a great gift for mom!
For the Mom who needs an Afternoon Off
Looking for a unique gift for mom? Something she's never experienced before? Then Tijon is the perfect gift. Last month I had the pleasure of visiting Tijon and creating my own custom fragrance.
Not only was it fun, but I learned a lot about scents, essential oils, and what's really in a bottle of perfume. Basically you can come in for a class and create your own perfume. They also have an amazing store with some great pre-bottled fragrances, candles, and goodies.
For the Mom on the Go
Have a mom who's active and always on the go? Does she love heading to the gym and taking a class or two? Well Fivesse has the perfect gym bags for her! Not only are they stylish, available in different styles and patterns, they also have a spot for everything mom needs for a great trip to the gym.
From a small pocket in the front for a gym badge, to a place for shoes, this bag is absolutely awesome! There are two different bags, Home Gym Home and Home Gym Work. Home Gym Home is the perfect, smaller bag for when you head to the gym and go home right after. And Home Gym Work has even more room to store all the items you need to get ready for work.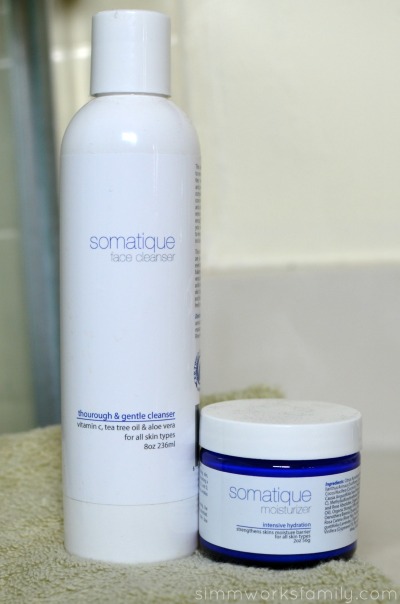 For the Mom Who Just Needs a Shower
Lets face it. Sometimes moms need a break. And sometimes they simply need 10 minutes to shower in peace. Make that 10 minutes even more enjoyable with these great products from Somatique.
I was able to try out the Somatique facial cleanser and moisturizer and am in love. Not only is the cleanser gentle on the face, but it really keeps my face clean. And the moisturizer is light and smells and feels great.

For the Mom who loves to Bake
Sweet Debbie's Organic Treats by Debbie Adler is the perfect cookbook for the mom who loves to bake. The allergen free and vegan recipes included are perfect for those who have any gluten, egg, dairy, soy, sugar or nut issues.
Basically it's the ultimate recipe book for tasty treats that everyone can enjoy! Plus it's perfect for when Mom is baking up treats and goodies to send along to a class for birthday celebrations for for parties where those with allergies may be attending.
What have you gotten Mom for Mother's Day?