I participated in a campaign on behalf of Millennial Central Consulting for Mrs. T's Pierogies. I received a product sample to facilitate my review and a promotional item as a thank you for participating.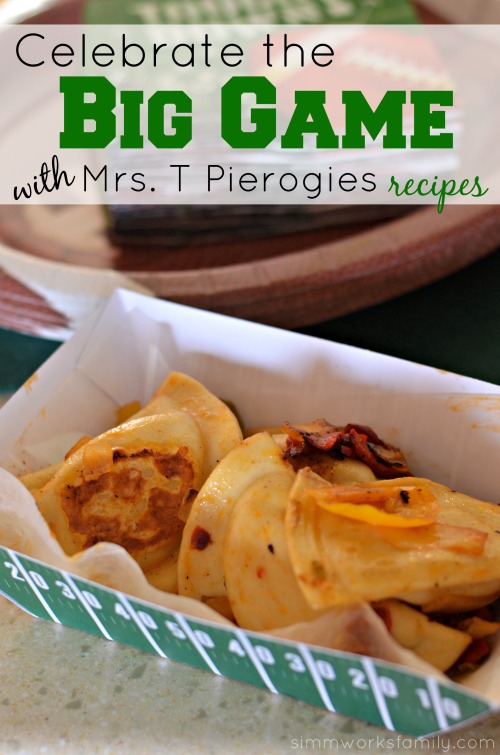 This past weekend I hosted a playoff party for our family and friends and at the top of the line up of appetizers were these delicious Mrs. T pierogies. After making them for a girls night in a few weeks ago I decided they'd be the perfect addition to our game day meal.
I kept it simple and grabbed a box of my favorite low-fat potato and cheddar pierogies and some frozen fire roasted onions and peppers from Trader Joe's (a freezer staple in our home) and cooked them up in some olive oil.
These were such a hit! Our friends loved them and they paired perfectly with the other dishes we served. They also tasted great with a beer in hand!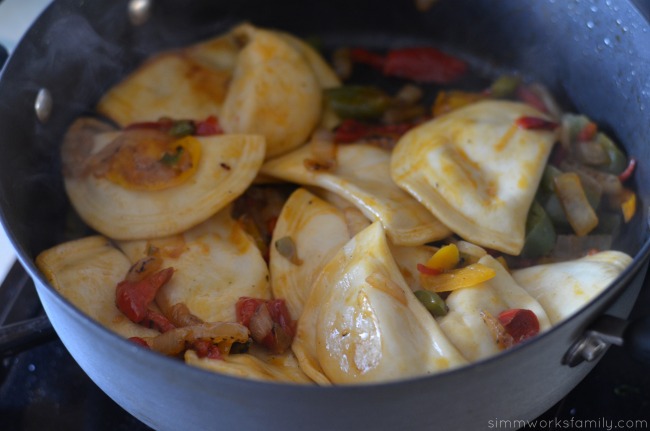 The best part about stocking up on Mrs. T pierogies is the fact that they come in so many different flavors. And there are countless ways to turn these delicious pillows of potato goodness into even tastier dishes.
Here are the flavors available in stores now:
Potato & 4 Cheese Blend  (and minis)
Potato & American Cheese
Potato & Cheddar  (and minis)
Potato & Onion  (and minis)
Potato, Broccoli & Cheddar
Potato, Cheddar & Bacon Mini
Potato, Cheddar & Jalapeño
Potato, Sour Cream & Chive
Potato, Spinach & Feta
Sauerkraut
Whole Grain Potato & 5 Cheese Blend
Whole Grain Sweet Potato
I can even stick with my Weight Watchers lifestyle and still enjoy these for dinner since the potato and cheddar are low fat. I know I'll be stocking up more and making sure to have these on hand at all times.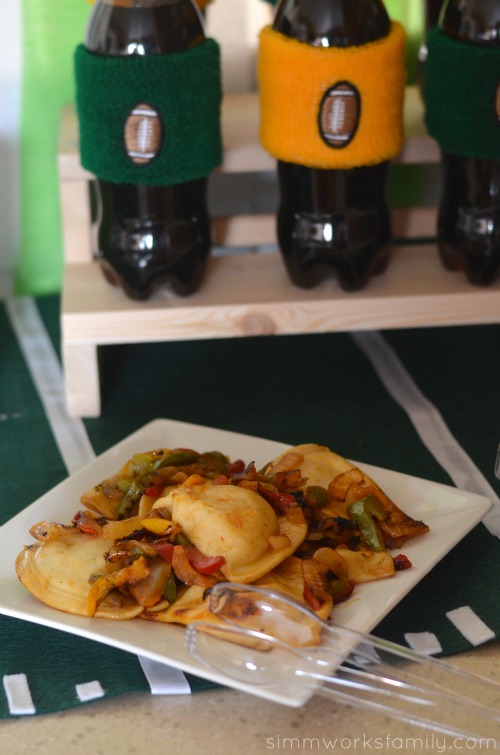 Here are some great Mrs. T pierogies recipes to serve up during the big game: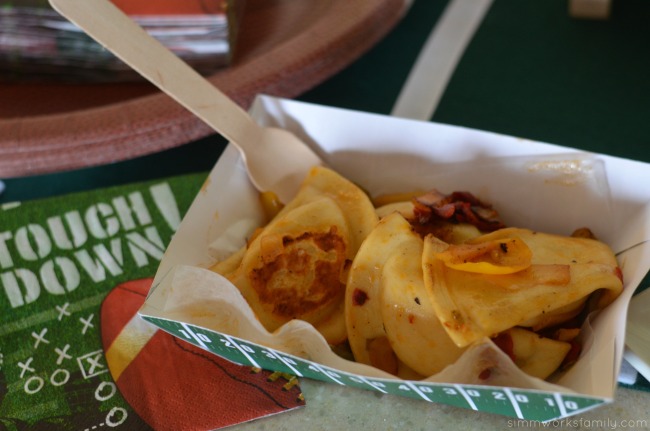 You can find great recipes, product information and more by visiting the Mrs. T's website. Or check Mrs T's on Facebook for the latest news and information.
What are your go-to appetizers for the big game?