Disclaimer: This is a sponsored post for Whole Foods Market La Jolla.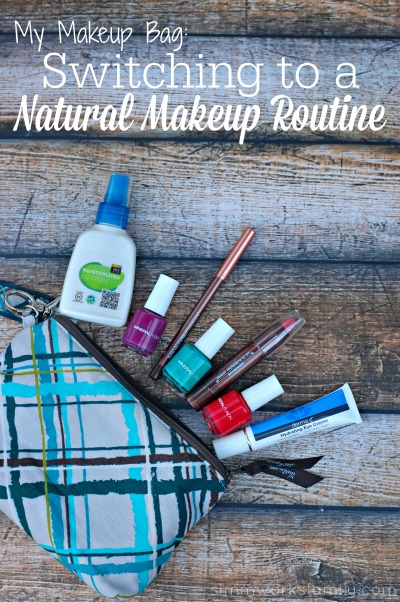 Since having kids I've switched up most of our lifestyle to include natural alternatives to the chemical-filled products we used to use. I've switched to natural cleaners in the house and in the laundry room, purchase local organic produce and foods, and am now starting to switch to a natural makeup routine.
I am really not sure why I didn't tackle my makeup bag sooner but after a trip to Whole Foods La Jolla for their Body Care Event I was able to learn about what to look for in great natural beauty care. I even learned that some of my favorite natural products I was already using in other areas of the home could be great for beauty care as well!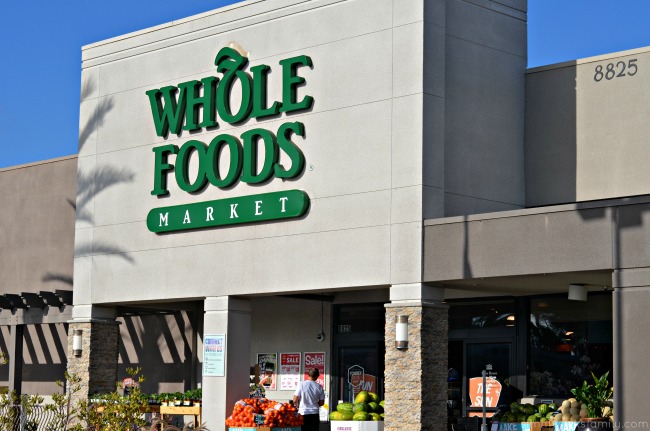 When I walked into the Whole Foods Whole Body aisle I was in awe of all of the products they carry. And after speaking with the department head I found out that each of the products on Whole Foods shelves go through stringent checks to make sure that the quality of the products meets Whole Foods standards.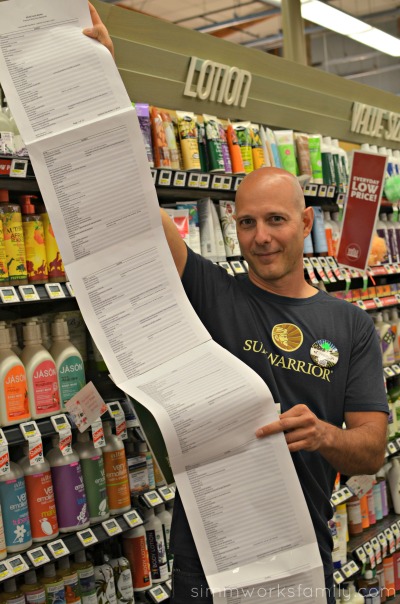 See that list above? Those are all of the ingredients Whole Foods reps have to go through to make sure a product meets their standards. If any of these ingredients are in the product, the product isn't allowed on store shelves. Now that gives me peace of mind! Whole Foods has done the work for me.
The first table display I hit up was one of my favorites: Dr. Bronner's. Now I've already been using Dr. Bronner's for cleaning around the house but I didn't know that they've recently come out with a new coconut oil. Not only can I use it in the kitchen, I can use it for my daily natural makeup routine as well.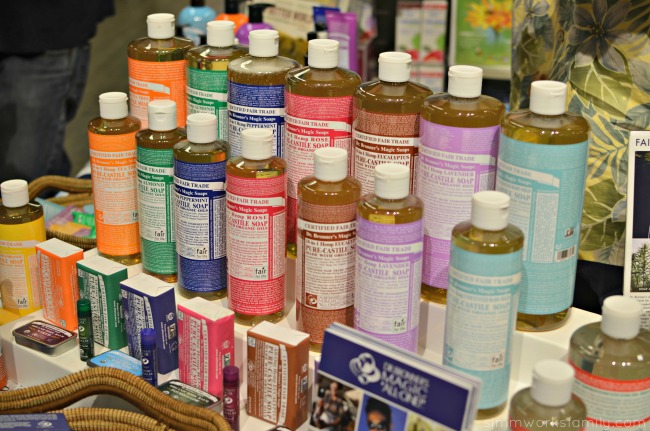 Coconut oil is fabulous for the skin as a moisturizer and a cleanser. Not only does it smell great, it also has antibacterial and anti-fungal properties and it won't change the pH balance of your skin. In addition to using it to cleanse my skin in the morning and at night,  I also use it in the shower before shaving to give a close shave without stripping my skin.
And, of course, I love keeping a small bottle of Dr. Bronner's lavender castile soap in my shower to clean my body and wash my hair. They also have a fabulous hair rinse that I love. No more nasty chemicals in my shower!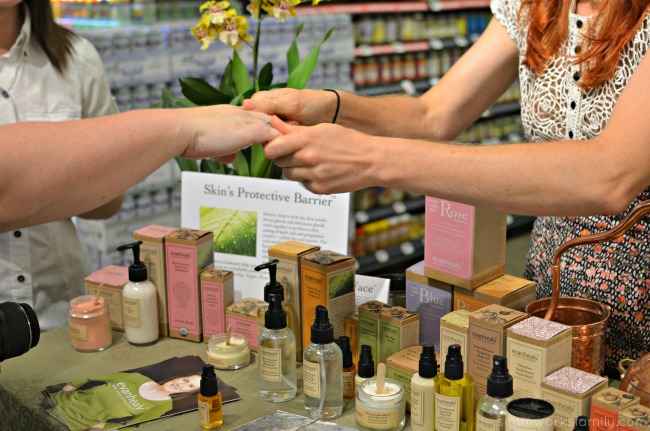 Next up in my newly improved makeup bag are some amazing products from evanhealy. Their facial tonic has changed my life! I absolutely love how it hydrates and refreshes my skin. It's fabulous to spritz on after I wash my face or after I put on my make up.
And I'm now in love with their Blue Face Care Kit. It has left my skin feeling amazing and is an amazing addition to my normal routine of just washing and cleansing. I've been using it for two weeks now and am ready to go grab another kit!
Now for the bulk of my natural makeup routine, I've turned to my new favorite makeup brand: Mineral Fusion. Their products are 100% vegan and are free of gluten, parabens, talc, artificial colors, synthetic fragrances, SLS, and phthalates.
The best part about this brand is that their products actually work! The colors are vibrant and beautiful and there's a great selection of products. Now I don't wear a lot of make up on a daily basis so when I do wear it, I splurge a little for great products. I want the products I do use to do the best for my skin and face.
My daughter has even gotten in on the fun and has commandeered the Trinket and Blaze colors in my Mini Nail Polish Kit. I don't mind either because the product is natural and won't harm my little girl's nail bed or skin.

Once I've cleansed my skin and applied my make up, I turn to Aura Cacia for a little chakra balancing. I've already been using the brand's essential oils (the lavender is my favorite for my DIY body scrub) for various beauty and cleaning things and now I can use this easy aromatherapy roll on. For now I'm using the enlightening crown but I hope to add each of the different varieties to my collection soon.
I'll be heading back to Whole Foods soon for more essentials for my natural makeup routine. I love that the employees are so helpful when I need a suggestion for a product or two. I've found their knowledge to be amazing when I'm not quite sure what I need.
What's in your natural routine?