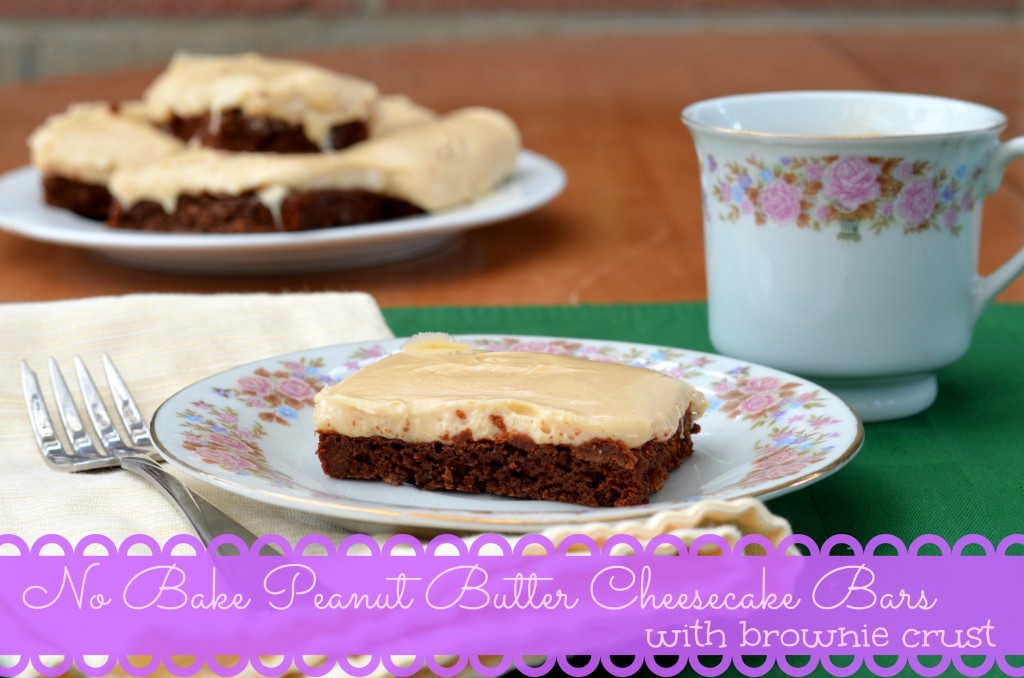 So you remember the cinnamon brownies I posted about yesterday? Well… I just couldn't wait to share with you what I made with them! Because who doesn't love peanut butter and chocolate and cheesecake together?! Ok… maybe quite a few people. But if you DO love this combo then you have to try these!!
While these do require two steps AND waiting for the cheesecake topping to set in the fridge a few hours they are totally worth it. You could even bake the brownies the night before, then mix up the cheesecake in the morning, put them in the fridge and enjoy them for dessert that night.
Don't like peanut butter? Just skip it for a classic cheesecake or add some berries for an equally tasty treat. I originally was going to cut out cute strawberry hearts and put them on top (sans peanut butter) but the peanut butter was calling out to me. I'm so bad!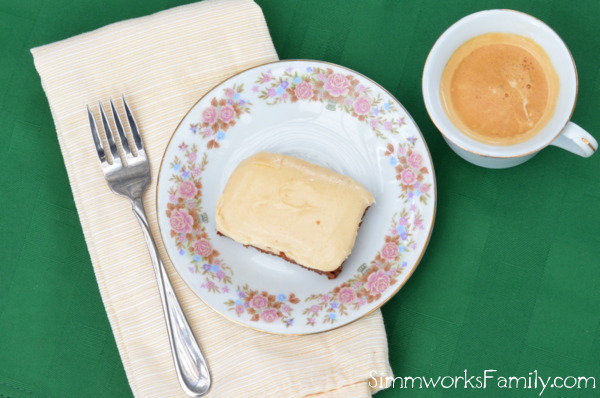 No Bake Peanut Butter Cheesecake Bars with Brownie Crust
Author:
Ingredients
1 tablespoon sugar
1 8-ounce package cream cheese, room temperature
1/2 cup sweetened condensed milk
2 tablespoons fresh lemon juice
1/2 teaspoon vanilla extract
2 tablespoons peanut butter
<a href="https://acraftyspoonful.com/2013/01/cinnamon-brownies.html" target="_blank">Brownie Crust</a>, cooled completely
Instructions
Using an electric mixer whisk together sugar and cream cheese until light and fluffy.
Mix in sweetened condensed milk, lemon juice, and vanilla extract until just combined.
Switching to a spatula, fold in peanut butter.
Pour mixture over brownie crust, smooth top with spatula, and cover with plastic wrap. Chill in the fridge for 2-3 hours.
Notes
To easily remove cheesecake from pan, use a spatula or plastic knife and run it around the edges of the pan releasing the cheesecake. Then cut into squares and serve.
3.2.1199