I participated in an Ambassador Program on behalf of Mom Central Consulting for Brother P-touch. I received a product samples to facilitate my review and promotional item as a thank you for participating.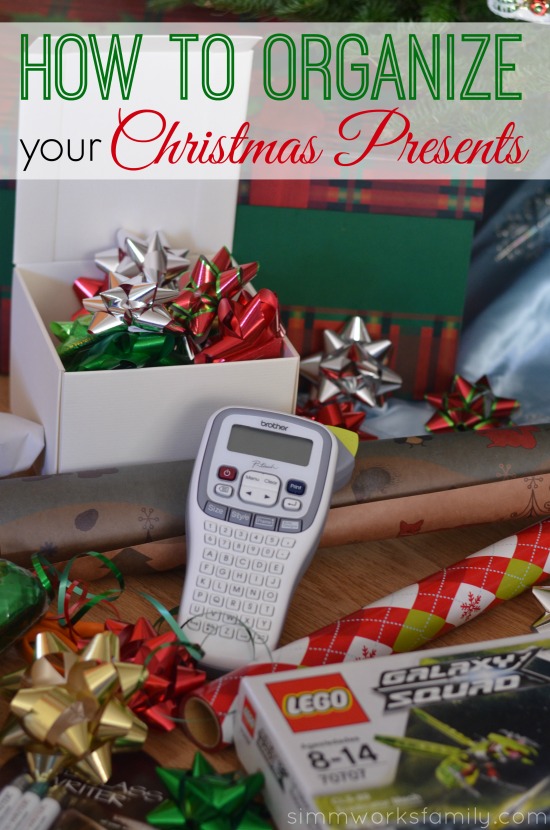 About two weeks before Christmas I start to panic. Wondering if I've purchased for everyone on my list, if I've picked the right things. And if the things I purchased for both of my kids were "fair" in that the number of presents opened seem to be the same. So I decided this year that I'd figure out out. And I've come up with a solution on how to organize your Christmas presents.
I followed a few simple steps, made sure to stick with my plan, and successfully kept track of all of my purchases. I surprised myself and my husband with my organization.
Lucky for my I also just received a Brother P-Touch label maker and worked on organizing my office. So using the label maker to help organize my purchases for Christmas just made sense. Below are a few tips on how you, too, can help organize your holiday purchases.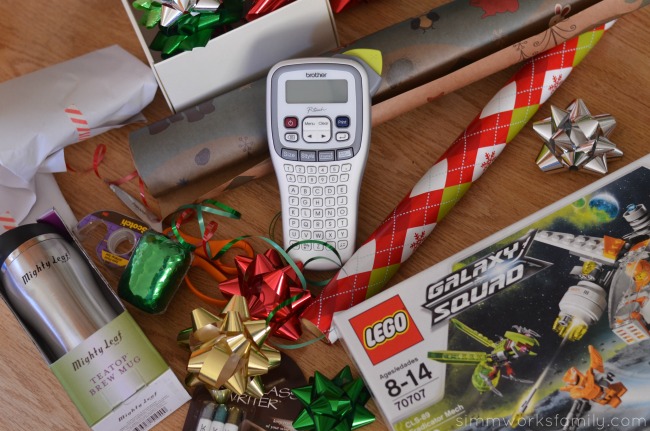 How to Organize Your Christmas Presents
1. Write out a list
I know it sounds simple, but writing out a list of everyone you want to give to this year will not only help you think of the items you want to gift, it will also help you keep track of what you purchase as well if you write down what you purchase for each person.
By using a spreadsheet in Google Docs I've been able to check off my list as I purchase items and take a look at who still needs something while I'm out and about. Since one of my favorite things to do is give gifts, this makes my job much easier.
2. Create a budget
For years I thought it was silly to make a budget for Christmas. I just figured I'd stick with a price range for each person and that would be enough. And then I would add more people to my list or I'd see just one more thing and have to get it. So now I sit down with my husband and create a holiday budget.
This is usually done Thanksgiving day as we're planning out our shopping for Black Friday. It helps us remember to stay in our limits and not go overboard. Plus we can just add our budget to our gift list and check off the amounts as we purchase items.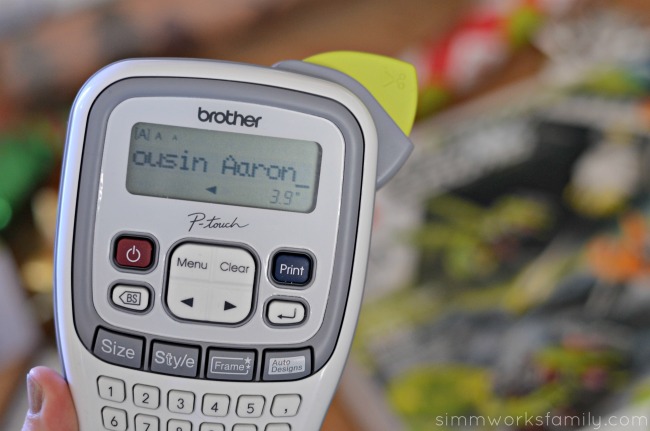 3. Label your gifts
Once we get home it's time to hide all of the gifts so the kids don't find them. Well… sometimes we forget the hiding place. Or we forget who we purcahsed a gift for. So now I've started to label each gift that we purchase with my Brother P-touch PT-H100 label maker so I know exactly who each item is for.
This also helps if my husband goes in and starts wrapping gifts. He knows what name to write on the gift tag and doesn't have to wait for me to give him direction. Talk about team work!
4. Wrap everything at once
I used to just wrap a few gifts at a time and set them aside. Then I started to forget what I had wrapped and how many gifts I purchased for each person. Now I have my list, I label my gifts, and I make sure to wrap everything at once. Or I wrap everything for each event in batches.
Since we go to a few events we wrap the items for one family event together and place them in a certain spot, then we go and wrap the other items for other family members to go to another event. This also helps us on Christmas Eve and Christmas day when we head out the door. We can just grab the gifts in the section needed for that event.
5. Save your list for next year
In order to stay on top of things for the following year, save your list for next year! That way if you purchase gifts throughout the year (gosh, you're so on top of it!) you can write those down too so you don't forget about them come December.
It'll also save you time figuring out a budget and your gift list because you already have the names of everyone you've purchased for the year before.
How do you stay organized over the holidays?