I participated in an Ambassador Program on behalf of Mom Central Consulting for Brother P-touch. I received a product samples to facilitate my review and promotional item as a thank you for participating.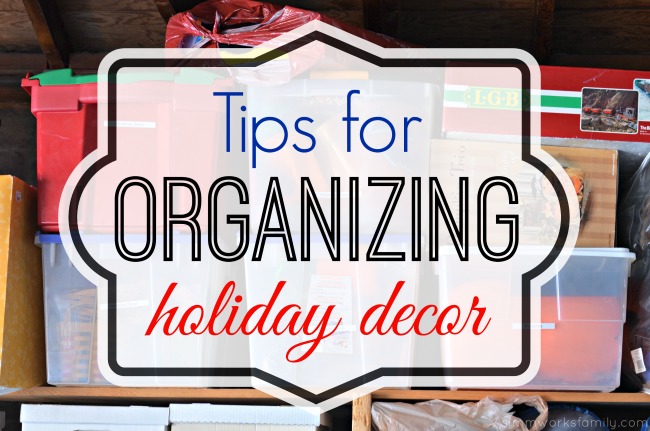 I'm a crazy person when it comes to holiday decorations. I love being able ot fill the house with fun reminders of the holidays coming up and enjoy making and purchasing holiday decor. The one thing I don't like? Organizing holiday decorations.
So when I received my Brother P-touch PT-H100 label maker a few months ago I knew the one project I needed to tackle after the holidays was to organize my holiday decor. And that includes big and little holidays.
Because when I head out to the garage to grab the next holiday's bin, I don't want to see Christmas in the Valentine's & Easter box. Because next Christmas I'll be wondering where the tree skirt went.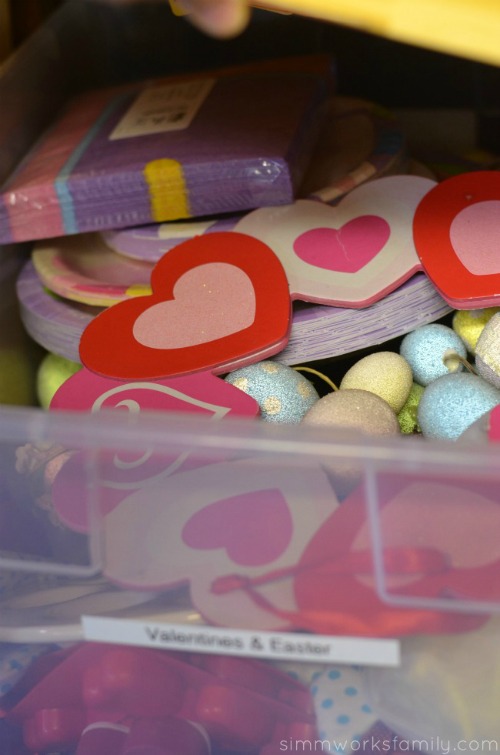 After making excuses for a few weeks I finally did it. I tackled organizing all of the holiday decorations and now have a fairly clean garage again. Here are a few tips I learned along the way:
1. Mix smaller holidays together –
Because I don't have as many decorations for holidays like Valentine's Day, St. Patrick's Day and Easter I decided to make combo boxes so that smaller holidays that are close together go in the same bin. That also goes for barbecue decor and Fourth of July decorations as well.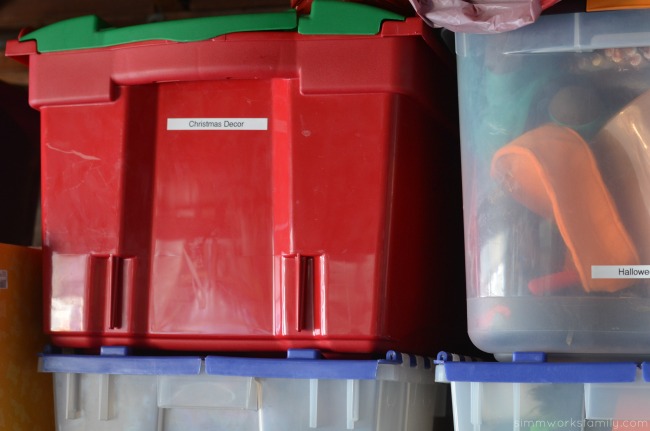 2. Use a few color coded bins –
By using 1-2 color coded bins for each major holiday I know where to group the bins that go with it. And I can quickly glance up to grab the right holiday boxes because my eyes go right to the holiday colors.
Now I didn't go crazy overboard with the color coded bins because I found standard bins on clearance while shopping for these. But if I find more Christmas and Halloween colored bins on clearance I'm sure I'll pick them up too.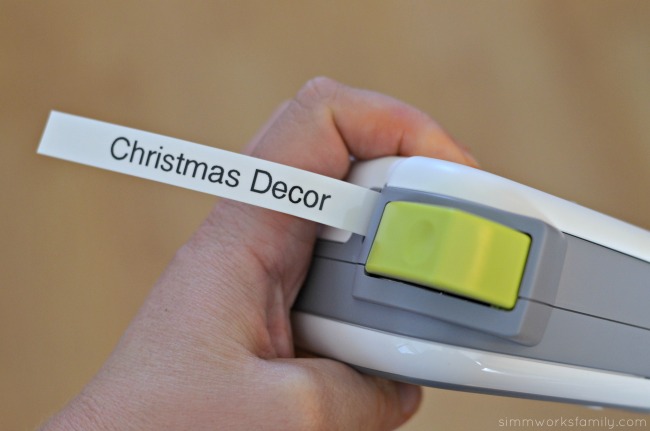 3. Label each bin clearly –
By using my Brother P-touch PT-H100 label maker I was able to clearly label each bin with the holiday it's for. I won't have to drag down bins I don't need to because it's all there.
And when they aren't in use I use the empty bins to house my everyday home decor while the holiday decor is out.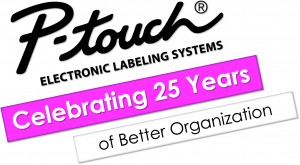 I love how versatile my new label maker is and how easy it makes organizing my home. From organizing the craft room to helping out with organizing presents at Christmastime I've come to grow very fond of this great tool.
In honor of celebrating their 25th Anniversary, Brother P-touch will have special promotions and deals at office super stores and other retailers. Be sure to check out their great selection at a retailer near you!
How do you keep your holiday decorations organized all year round?