This post featuring ornament exchange ideas is brought to you by Shari's Berries.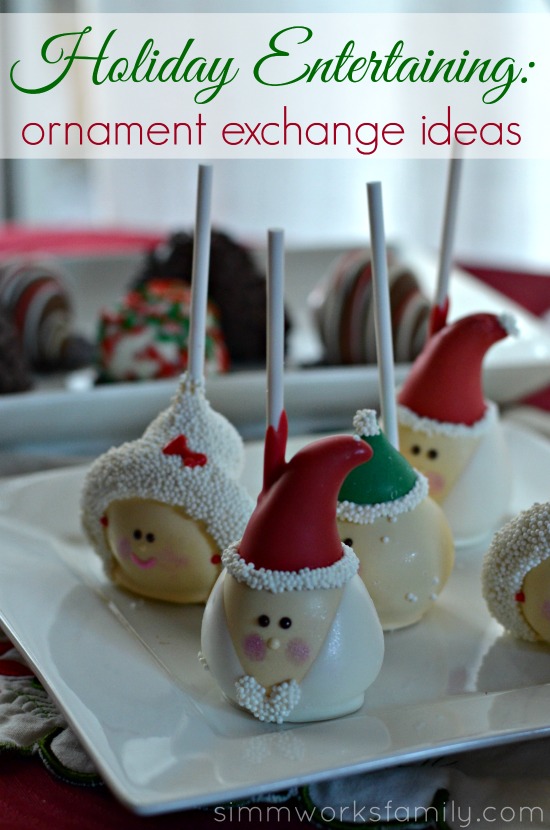 Getting together with friends during the holidays can sometimes be tough. With crazy hectic schedules, different parties to attend, and the hubub of the holiday season, finding a date and time to fit everyone's schedule can be hard. But I try not to let that stop me from hosting a holiday party with my friends. These ornament exchange ideas are a great way to get your friends together without much hassle.
From delicious goodies from Shari's Berries, to simple ornament ideas to gift to your friends, no month of December is complete without an ornament exchange.
Keep It Simple: Ornament Exchange Ideas
1. Serve Dessert, Not Dinner
Don't worry about a fancy dinner or tons of appetizers. Keep your ornament exchange simple by focusing on a holiday favorite: Desserts! Consider having desserts delivered so you don't have to worry about a thing. Shari's Berries is the perfect place to indulge in cake pops, cookies, dipped berries, and more!
2. Enjoy Some Bubbly
Pair your delicious desserts with your favorite chocolate wine or sweet bubbly moscato.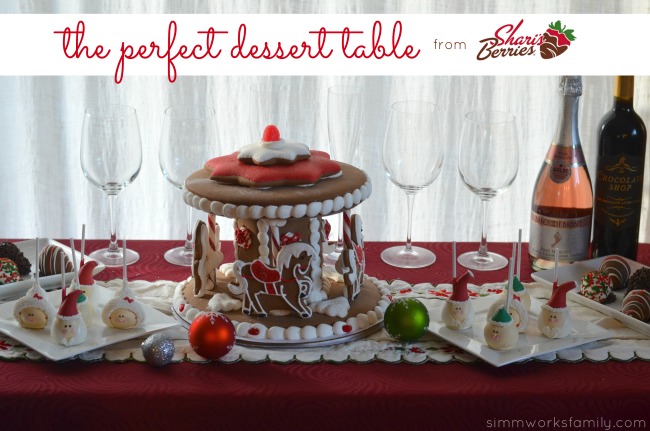 3. Set a Limit
Make sure your friends know how much they can spend on their ornaments. We like to keep our ornaments in the $10-20 range but also love if an ornament is handmade or one from the gift giver's tree. Especially if it holds special meaning to them.
4. Choose a Non-Peak Time
Consider having your ornament exchange on a weeknight or other non-peak time. That way you can be sure guests won't already be booked and they won't be rushing off to the next event.
5. Make Opening Gifts Fun
Consider playing a game to make opening the ornaments a bit more fun. Have each guest grab a number. The person with #1 gets to choose an ornament from the pile and unwrap it.
The next person has the choice of stealing the first person's gift OR choosing a new gift from the pile. But remember! An ornament can only be stolen up to 3 times and then it's no longer up for grabs.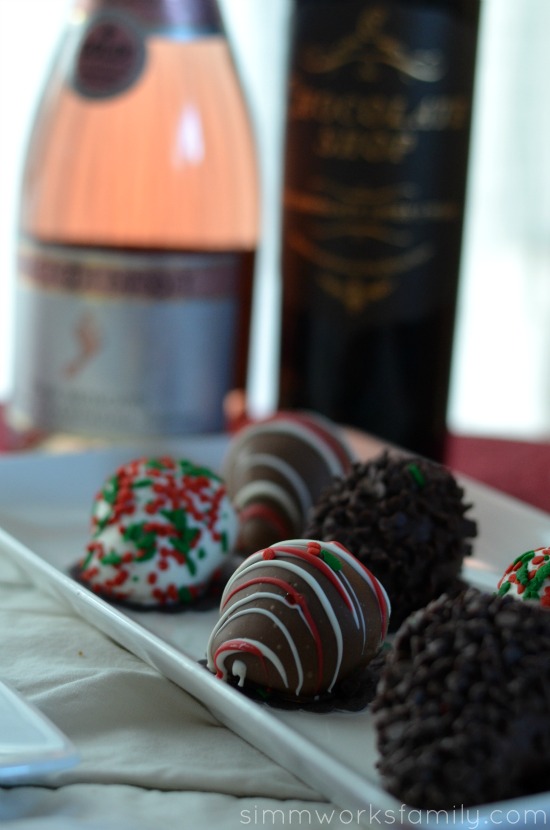 Shari's Berries will be having an amazing sale on December 18th. They'll be offering FREE SHIPPING the whole day! How awesome is that? Save time by having Shari's Berries deliver the perfect gifts to loved ones and friends.
You can also take advantage of 20% Off the Christmas Collection. Use code SWIZZLE during check out. Make sure to stock up on the adorable holiday cuteness to serve at your next holiday party or on Christmas day. The dipped berries and cake pops are amazing!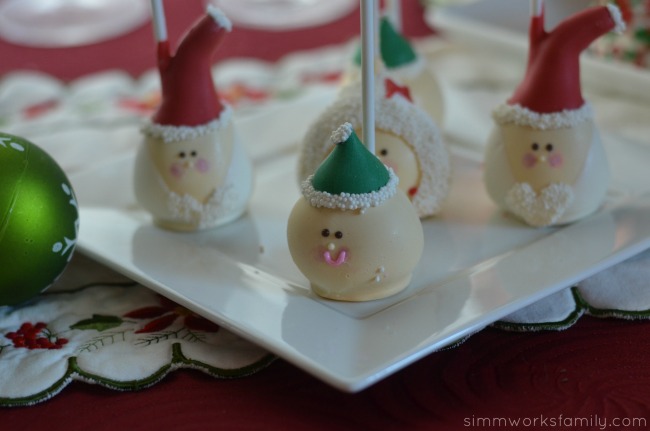 How do you celebrate the holidays with friends?