We've ben waiting with anticipation for the release of the latest Pirates of the Carribean movie and the time has come! I was invited to attend the screening and was able to treat my dad to a sneak peek at Johnny Depp's return to the big screen as the iconic, swashbuckling anti-hero Jack Sparrow in the all-new "Pirates of the Caribbean: Dead Men Tell No Tales." Basically, I gave him his Father's Day present early because he is a HUGE fan of Pirates.
This latest rip-roaring adventure finds down-on-his-luck Captain Jack (what's new!) feeling the winds of ill-fortune blowing strongly his way when deadly ghost sailors, led by the terrifying Captain Salazar, escape from the Devil's Triangle bent on killing every pirate at sea—notably Jack.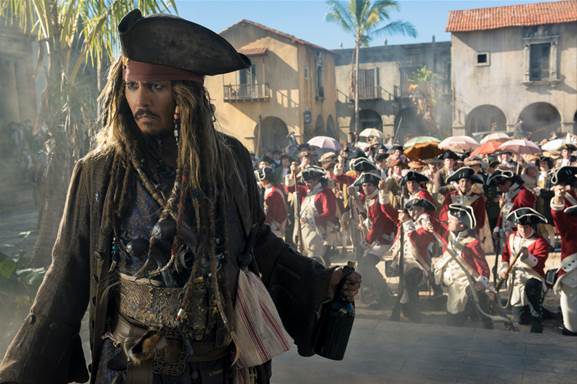 Jack's only hope of survival lies in the legendary Trident of Poseidon, but to find it he must forge an uneasy alliance with Carina Smyth, a brilliant and beautiful astronomer, and Henry, a headstrong young sailor in the Royal Navy. At the helm of the Dying Gull, his pitifully small and shabby ship, Captain Jack seeks not only to reverse his recent spate of ill fortune but to save his very life from the most formidable and malicious foe he has ever faced.
The story that unfolds not only sucked us in but kept us at the edge of our seat the whole time! I may or may not have literally jumped in my seat (with arms raised up) at least 2 times. While this movie was fantastic for adults, I wouldn't suggest taking your kids if they're under 12. Maybe 10 if they're mature.
The best part about this movie is how wonderfully it weaved into the previous films. If you loved the first Pirates movie, then you will absolutely love this one. And please remember to stay seated until after the credits are done! You won't be disappointed. Cannot wait for the next one!
Visit the official Pirates of the Caribbean: Dead Men Tell No Tales website here. And follow along on social!
Twitter | Facebook | Instagram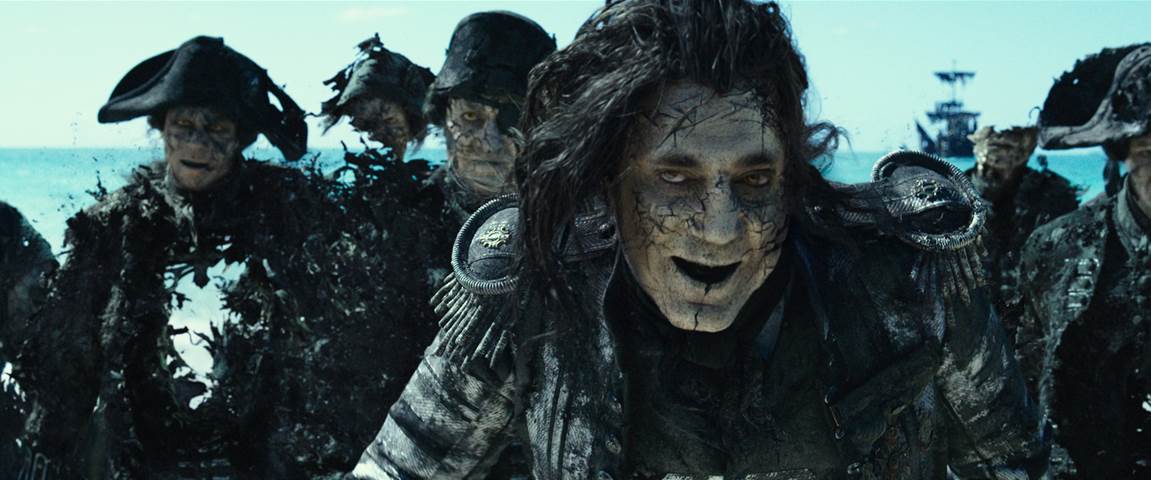 PIRATES OF THE CARIBBEAN: DEAD MEN TELL NO TALES opens in theaters everywhere today, May 26th!