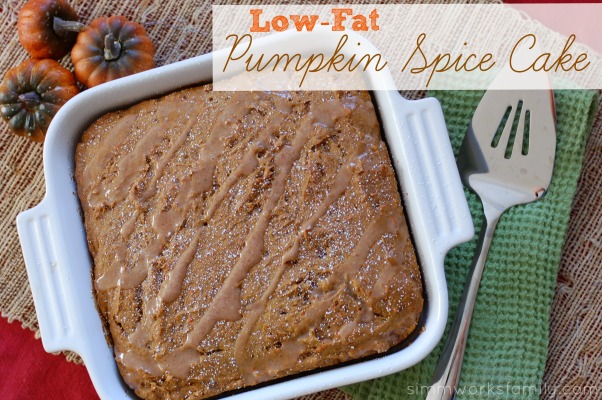 Ah… Fall is in the air! Today I walked outside and felt the cool breeze on my face and immediately knew that it was finally time. Finally time for pumpkin! Now sure I've already had my #PSL from Starbucks and have been sipping on pumpkin spice coffee from my Keurig, but it's finally cool enough to actually enjoy the slightest hint that Fall is here.
This simple and easy to make low-fat pumpkin spice cake is moist, delicious, and a crowd pleaser. Topped with a yummy apple cider glaze it's sweetness hits my craving for dessert without making me feel as if I've gone overboard. Paired with a nice cup of coffee it could easily be a breakfast treat or great for a brunch. Or you can save it as the perfect Fall dessert to serve to guests.
Just like any boxed cake recipe, I'm sure that this would taste delicious with other cake flavors as well. I'm thinking Devils Food for the next one! Maybe with mini chocolate chips sprinkled in the mix?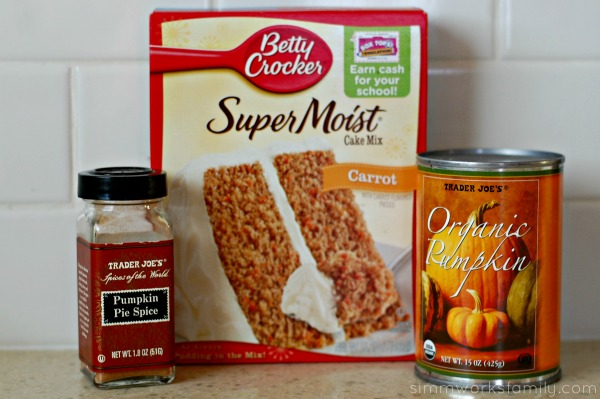 Simple Pumpkin Spice Cake with Apple Cider Glaze
For the Cake:
1 Carrot Cake Mix
1 15 ounce can of pumpkin puree
1 tablespoon pumpkin pie spice
For the Glaze:
1-1/2 cups powdered sugar
3 Tablespoons apple cider
3/4 teaspoon pumpkin pie spice
Preheat the oven to 350 degrees. Using a spatula, mix together the cake mix and pumpkin puree in a large bowl until well combined. The batter will be very thick and no dry cake mix should be visible.
Spread batter into a greased 8×8 pan and bake for 30 minutes or until a toothpick inserted in the center comes out clean.
Let cool for 5-10 minutes in the pan and make the glaze while you're waiting.
Combine powdered sugar, apple cider and pumpkin pie spice. Glaze should be thick but pourable. Taste the frosting and add more sugar or cider if needed. Pour over the cake while still warm. Save a bit to serve with and enjoy!
What's your favorite pumpkin treat?