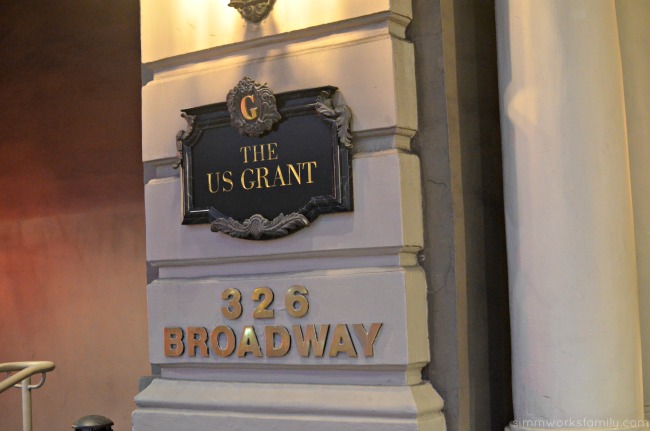 It's my favorite time of year! San Diego Restaurant Week 2015 arrives on Sunday, January 18th and will run through January 24th. I cannot wait to indulge and enjoy a new restaurant or two during this celebration of San Diego's food scene.
My husband and I were invited to try the Grant Grill this past Saturday and I have to say that this is probably one of my new favorite restaurants in Downtown San Diego.
Not only does the menu change around daily, but for restaurant week you aren't limited to a specific restaurant week menu! For $50 a person, you will be able to choose a starter, entree, and dessert of your choice from their regular menu.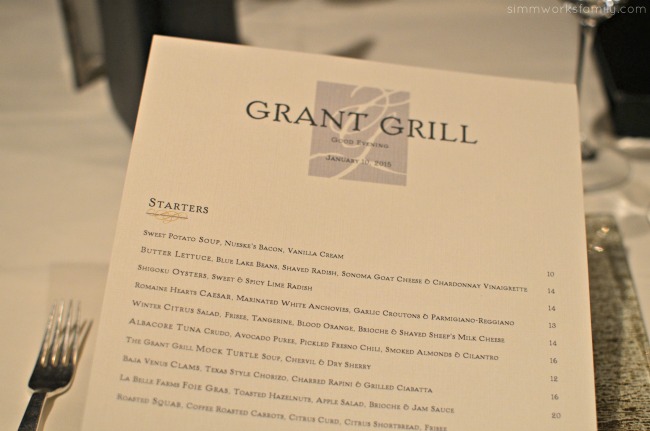 The ambiance in the restaurant is relaxed and comfortable. When you first walk in you go through the bar and lounge area and then arrive in the dining room.
I love this flow. Since we're always looking for great places to go before we head to the theater, being able to stop by for a drink while waiting for a table is ideal.
And the food? YUM! From the first bite of their homemade focaccia bread you know that you're going to enjoy your meal.
One thing I love in local restaurants is if they source locally. Since I try and eat seasonally, I enjoy going to a restaurant that also serves seasonal foods. And Chef Sam Burman feels the same way.
Grant Grill works with local farms like Suzie's Farm to ensure that their patrons are enjoying the highest quality food at it's peak freshenss.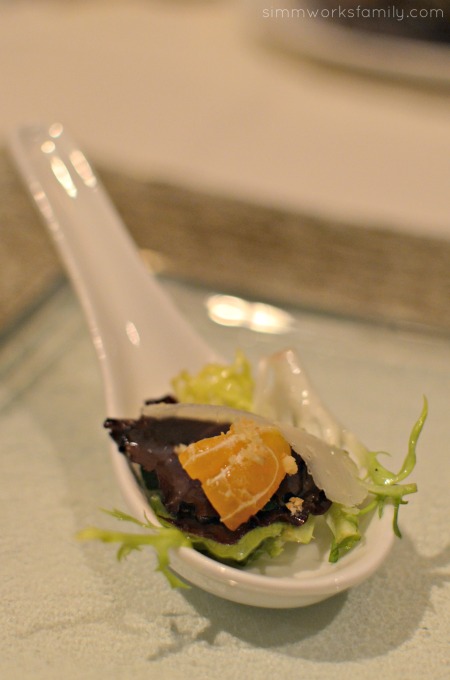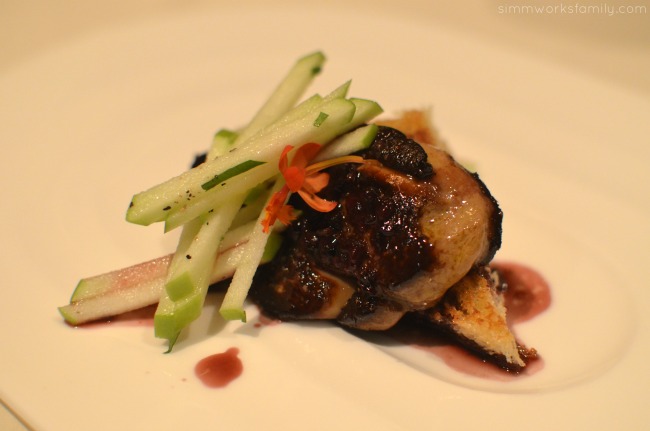 Our meal began with a delicious amuse bouche and continued with foie gras as a starter. I've never ordered foie gras so this was a first for me and I was pleasantly surprised with this smooth and flavorful dish. The apples added a tart crunch that paired well with this savory dish.
We than enjoyed a fish course that included John Dory with heirloom potatoes and english cucumber and Scottish Salmon with satsuma tangerines. My favorite? The salmon!
Next up was the main course. As soon as I set my eyes on the Lamb Bolognese on the menu I knew I wanted to taste it. And our server suggested it as well since it was just added to the menu.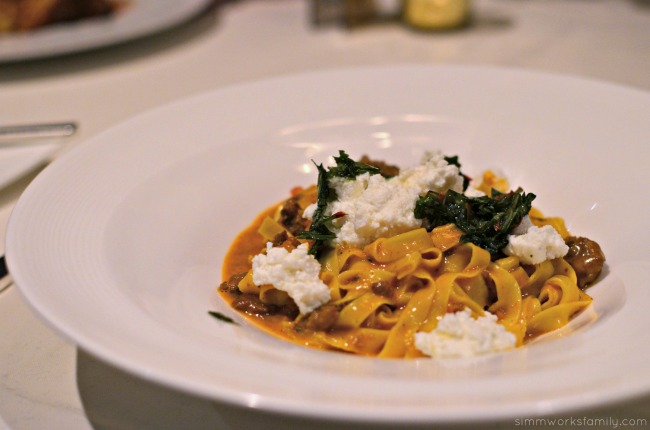 The Lamb Bolognese was everything I imagined when I ordered it. Handmade tagliatelle, whipped ricotta, chili and mint took this dish to the next level. I only wish I had more room in my stomach to finish the dish. Darn baby taking up all that room!
My husband, the meat lover, honed in on the Roasted Beef Loin with savory bread pudding. He was pleasantly surprised by the paring of the savory bread pudding with the meat in this dish.
Sadly by the end of our meal we had no room left to try a dessert before heading to the theater but we will be back soon to try more from this ever-changing menu.
San Diego Restaurant Week runs from January 18th to the 24th and you can find a full list of participating restaurants on their website. Each restaurant includes their menu so that you can decide which place you want to try out.
Every participating restaurant is offering a three-course prix-fixe dinner menu for just $20, $30, $40 or $50 per person and/or two-course prix-fixe lunch menus for only $10, $15 or $20 per person depending on the restaurant selected. Reservations are suggested for all restaurants during restaurant week.
And don't hold out on a second week! San Diego Restaurant Week will only be one week this year, no surprise second week. However they are offering a Saturday night. Hurry and make your reservations!
Which San Diego restaurant do you want to try out?