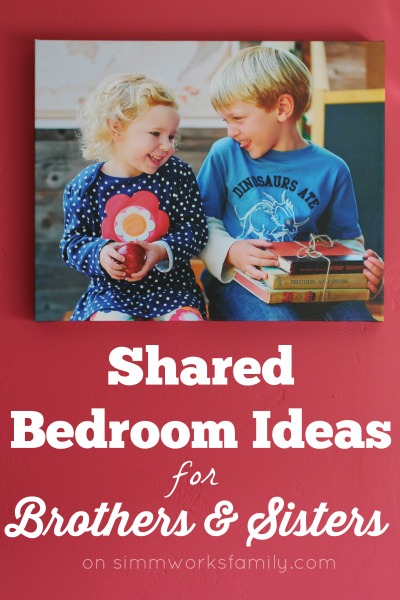 My kids have been sharing a bedroom for quite some time and we've tried a few different shared bedroom ideas for brother and sister in the past three years. But I think we've finally found the perfect arrangement to work for both kids.
After my daughter outgrew her toddler bed we got the kids a bunk bed. But the whole time we had it my son was constantly complaining about wanting his old bed back – his twin bed. So after hearing the complaints day in and day out I decided we needed some changes.
Plus it was about time we turned the kids room from a toddler room to a big kid room. And painting over the hills on the walls and removing the wall decals we had up felt like it'd help us do that.
The first thing I started with when re-decorating the kids room was to choose a great paint. Since we had a few layers of paint on the walls in different colors I needed a paint that would cover all of the colors and layers. And I really didn't want to deal with multiple coats of paint to cover it up.
Luckily Behr had just reached out before we started our project to see if I'd like to try their new Behr Marquee paint. After hearing how it was a paint and primer in one I figured it'd be perfect to tackle this project. They sent over a few gallons for us to try out and we put them to great use.
When choosing a paint color I really left it up to the kids. I showed them the fan deck of paint chips and they each chose a color. We went with a bold Candy Apple red for the wall my daughter would be against and Dainty Lace for the other three walls.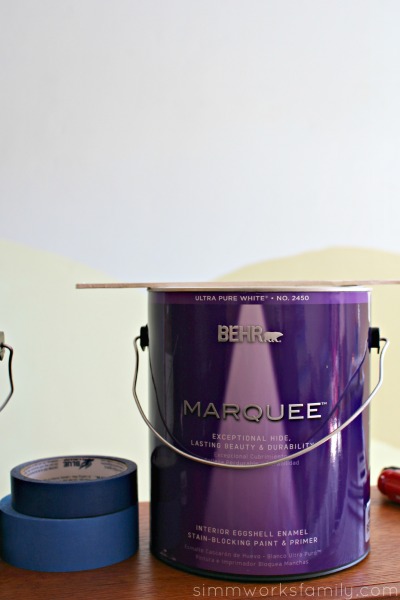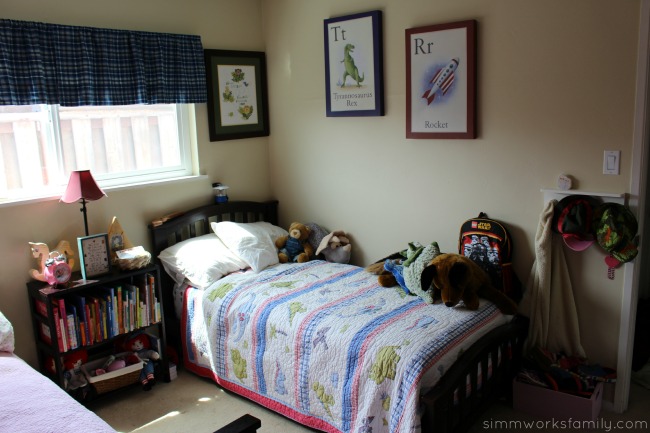 Combine Gender Neutral Colors With Personality
Since I wanted to keep things a bit more gender neutral on the walls I decided to accent each side of the room with boyish or girly colors. My daughter's side of the room includes her pink quilt, and some other girly pink and purples. And my son gets the greens and blues.
When I walk into their room I can see a combination of their personalities. My daughter has her princess mirror right by her side of the bed next to her dresser and my son has a hat rack for his hats next to his side.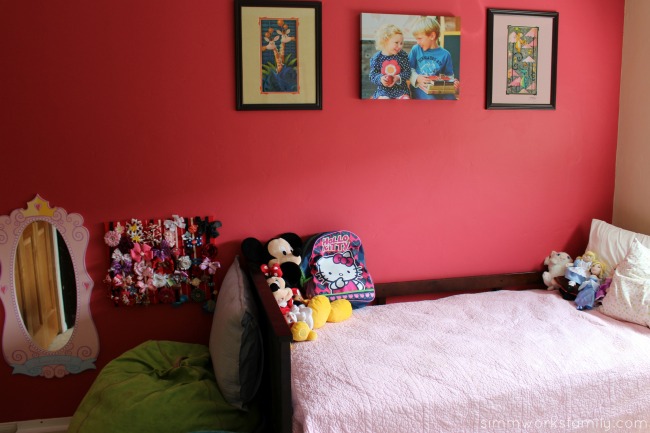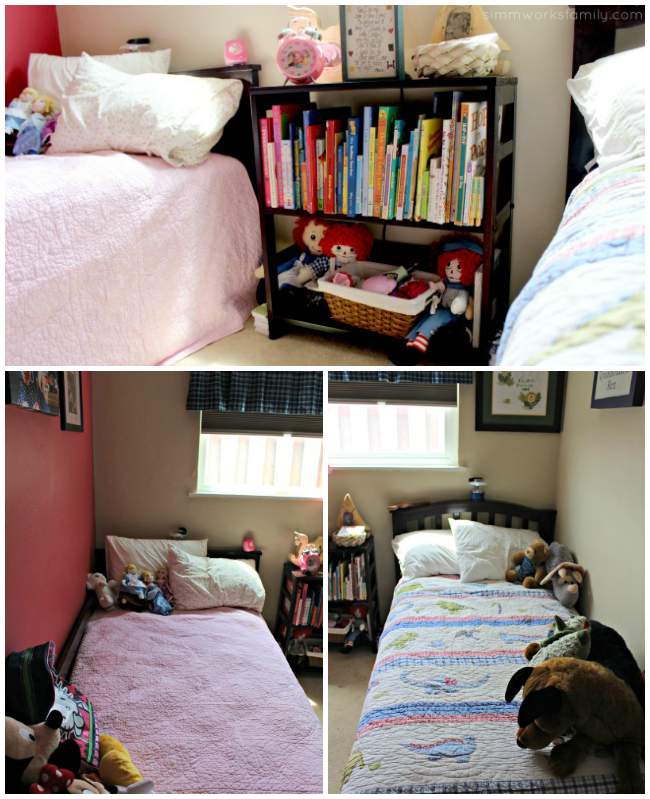 Create Common Areas
The one thing I wanted to incorporate in the room were common areas the kids could enjoy together. And I wanted to make sure we didn't have many toys in their bedroom. So we purchased a shelf to hold the kids bedtime books and their lamp.
Then, at the end of my daughter's bed we added their bean bag so they'd still have a place to read their books at bedtime with my husband. We added the rest of their books to the top of my son's dresser.
Each child brought their banks and added them to their side of the shelf and my daughter commandeered the bottom shelf for her brush, hair ties and detangler.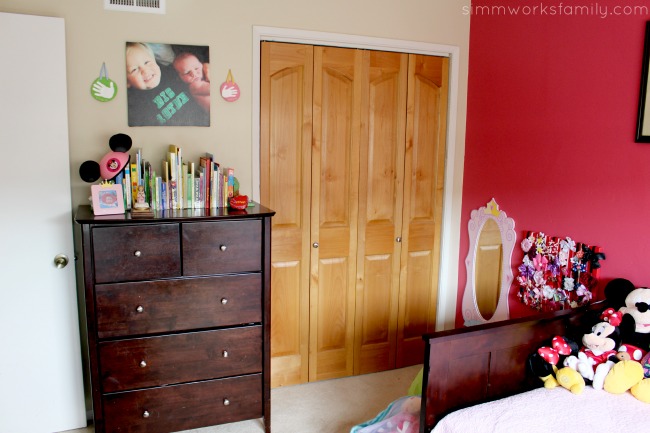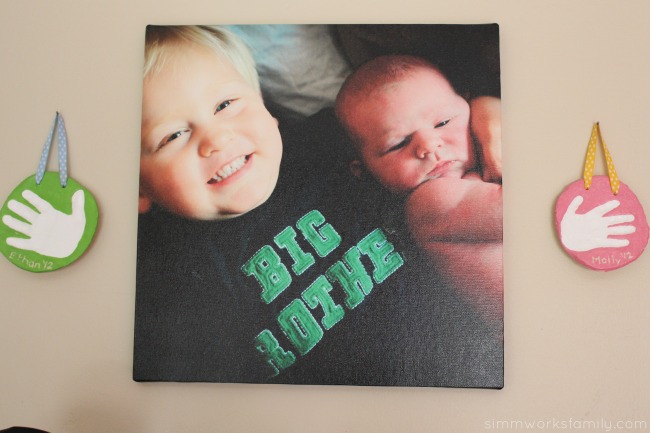 Decorate with Artwork and Photos
One thing I got stuck on when planning out the kids room decor was what I would put up on the walls. Until I remembered some artwork we purchased at Pottery Barn Kids and some prints we got from Disneyland a few years back. I had originally wanted to use these in the kids playroom but we never had the room.
In addition to the artwork, I wanted to decorate the kids room with photo canvases I already had of the two of them. Two of my favorite photos of the kids are right there in their rooms.
I still think we're missing a little something on my daughter's side of the room (the red wall) so I don't quite think we're finished just yet.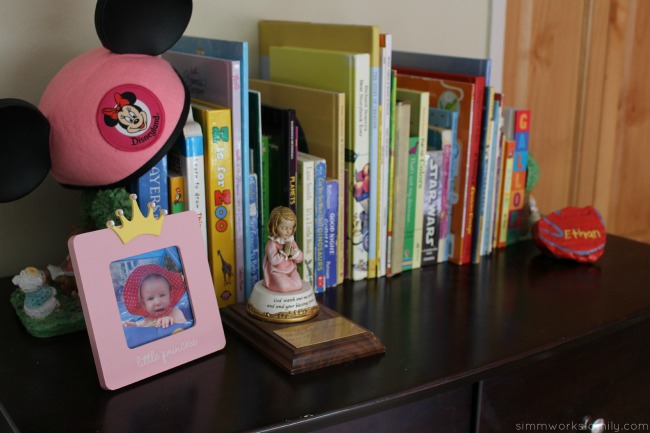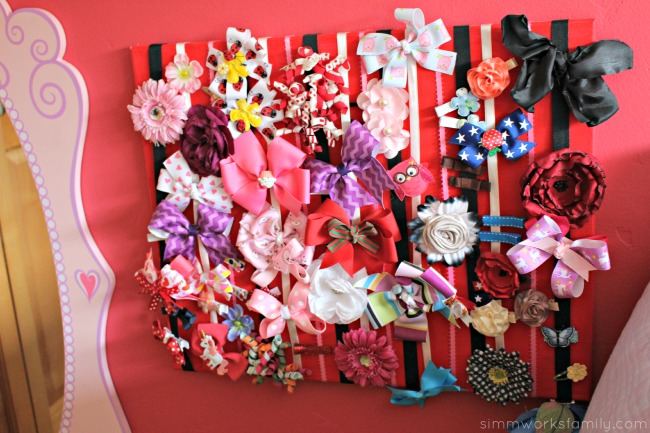 I absolutely love the room now and enjoy walking into it each morning. There are little details that the kids chose or brought in as well as some little pieces from mine and my husband's childhood as well.
And the kids seem quite happy with the new layout now. They each have their own space separate from one another and it's the perfect room for sleeping in.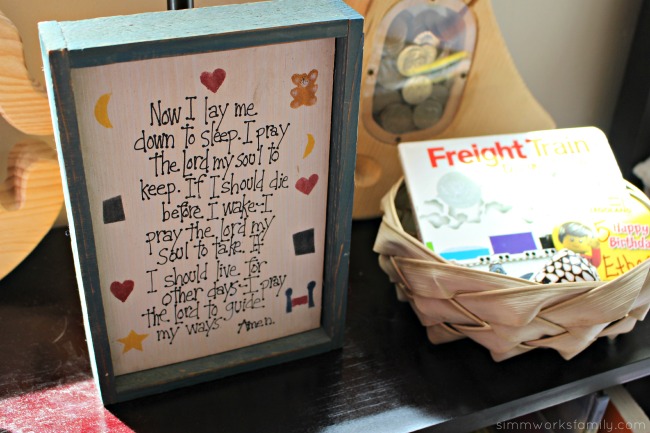 What color of #BehrMarquee paint would you paint your kids room?