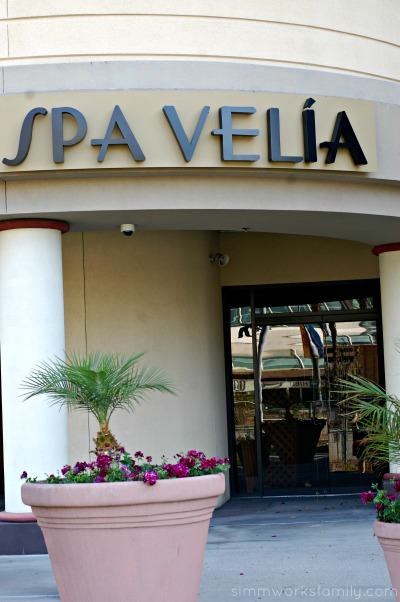 The past few weeks have been hectic. Travel, work, the kids, and everything in between. So when I was asked to check out Spa Velia San Diego and tour the beautiful new location on Harbor Drive, right across from the convention center, I knew it would be the perfect way to relax and enjoy some time to myself.
When I arrived I noticed just how close it was to the Convention Center and the trolley stopped right in front. I may or may not be taking advantage of it's proximity during Comic Con while my husband waits in long lines for Hall H.
The spa was beautiful inside and out and the staff were lovely. I truly felt pampered from the moment I stepped in the door.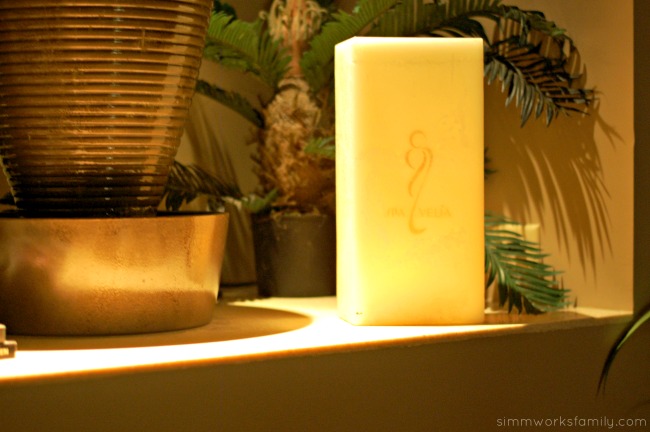 Once I checked in we headed up the elevator and I was shown the dressing rooms – where I'd put on a robe and slippers and store away my phone and belongings – and then lead to the lounge. I was offered a blood orange mimosa while I waited. Heaven!
I arrived a little early (which I highly suggest!) so that I could decompress a little before my treatment. I picked up a book, nestled into a comfy lounge chair, and sipped on my mimosa. Before I knew it my masseuse was there to take me back for my Velia Vitality 1 hour massage.
The masseuse was kind and helpful and made sure to ask if I had any areas I wanted focused on. What I loved what that she started me on my back first and focused on my face and scalp before using oils so that the oils wouldn't get in my hair and on my face. I'd never started a massage this way and really enjoyed it.
After my massage I headed back to the lounge to relax a bit more with a cup of tea and some of their delicious cookies. The tea was absolutely delicious.
With a variety of services available at Spa Velia, there's a treatment for everyone. I know I'll be back for another massage and most likely a facial. The service, and atomsphere, was the perfect way for this mama to indulge a little and relax.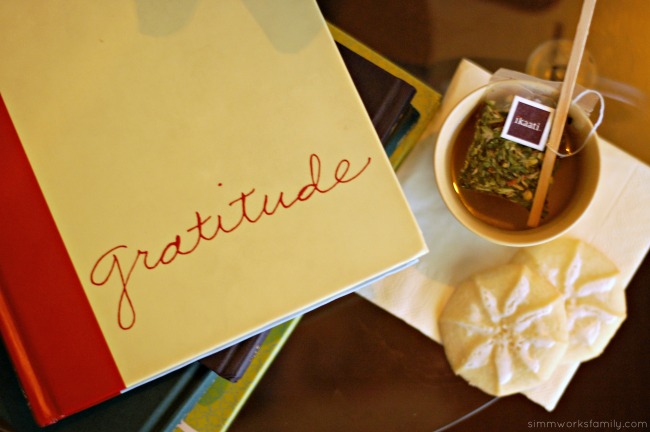 What treatment would you get at Spa Velia?