This week I made my Sweet'N Low Spiced Citrus Sangria as part of a sponsored post for Socialstars #SweetNLowStars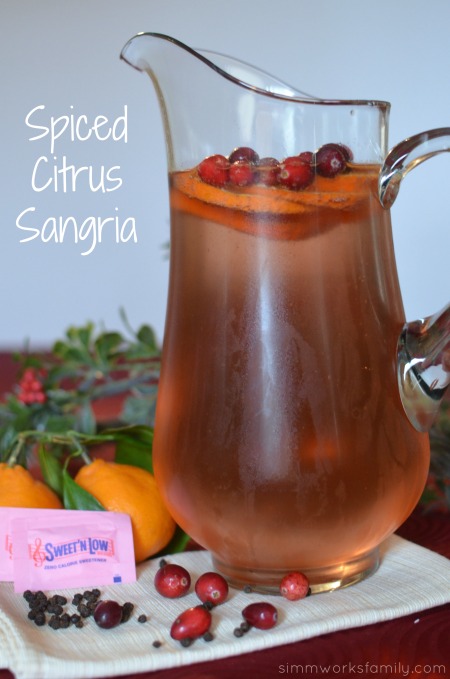 The holiday season is whizzing by and the New Year will be here before we know it! Now is the perfect time to start planning out the drinks you'll be enjoying as we ring in 2015.
When I started thinking of what to serve on New Years Eve I knew I had to figure out a drink that not only tasted amazing, but also could be served as a mocktail too. Luckily this spiced citrus sangria can also be turned into a spiced citrus sparkling punch for those who can't drink on New Years Eve.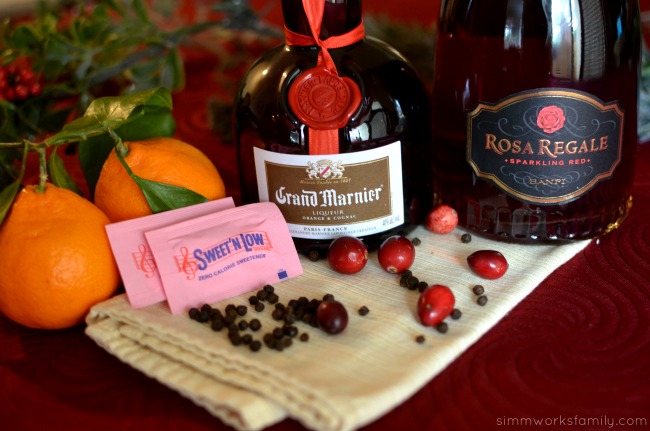 The spiciness of the peppercorn and the citrus flavor from the mandarins and Grand Marnier pair perfectly with the sweetness of the sparkling red wine and cranberries.
By substituting a sparkling grape juice for the red wine and omiting the Grand Marnier this recipe turns from a cocktail to a mocktail. And I can tell you that both versions taste amazingly good (even if I only got the tiniest sip of the spiked version).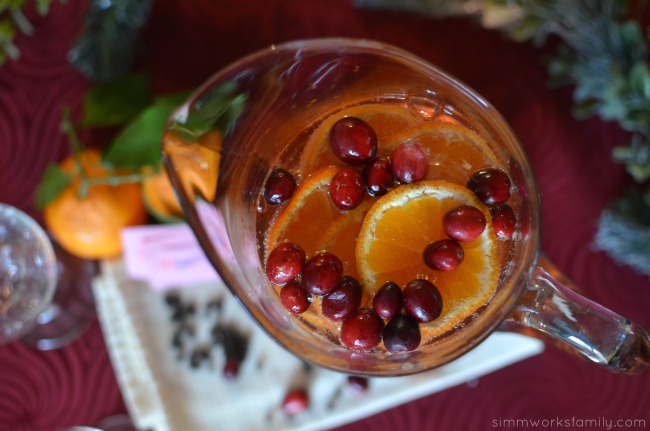 Spiced Citrus Sangria Drink Recipe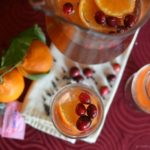 For the cranberry-black pepper syrup:
3/4 cup water
12 Sweet'N Low packets
1 cup fresh whole cranberries
½ cup whole black peppercorns
For the Base:
2 satsuma tangerines (sliced with skin on)
2 ounces cranberry-black pepper syrup
4 ounces Grand Marnier liqueur
For the Sangria:
1 bottle sparkling red wine (750 miliiter, such as Banfi Rosa Regale, chilled)
For the Syrup: combine water, Sweet'N Low, cranberries, and peppercorns in a medium-sized sauce pan over medium-high heat. Bring to a boil, stirring frequently. Turn off heat, cover and let stand for 30 minutes. Cool and fine-strain mixture through cheesecloth or a coffee filter into an air-tight container. Syrup can be stored in the refrigerator for up to 1 week.
For the Sangria Base: add sliced tangerines in the base of an airtight container with cranberry syrup, and Grand Marnier. Stir to combine. Refrigerate for at least 2 days and up to 4 days.
To serve, pour entire sangria base into a large pitcher. Add sparkling red wine, pouring gently down the side of the pitcher. Stir gently to combine, and pour into ice-filled serving glasses.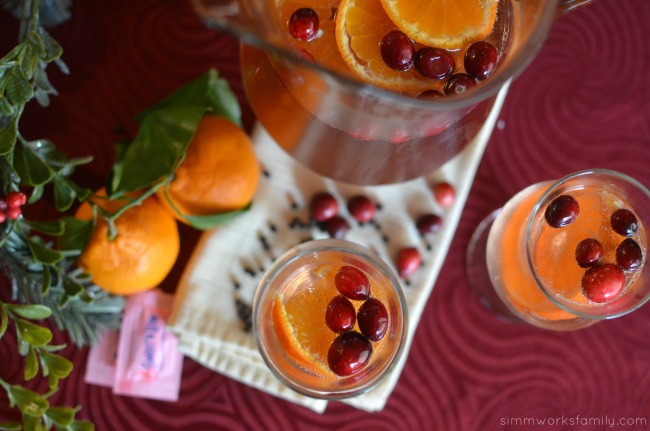 How do you ring in the New Year?