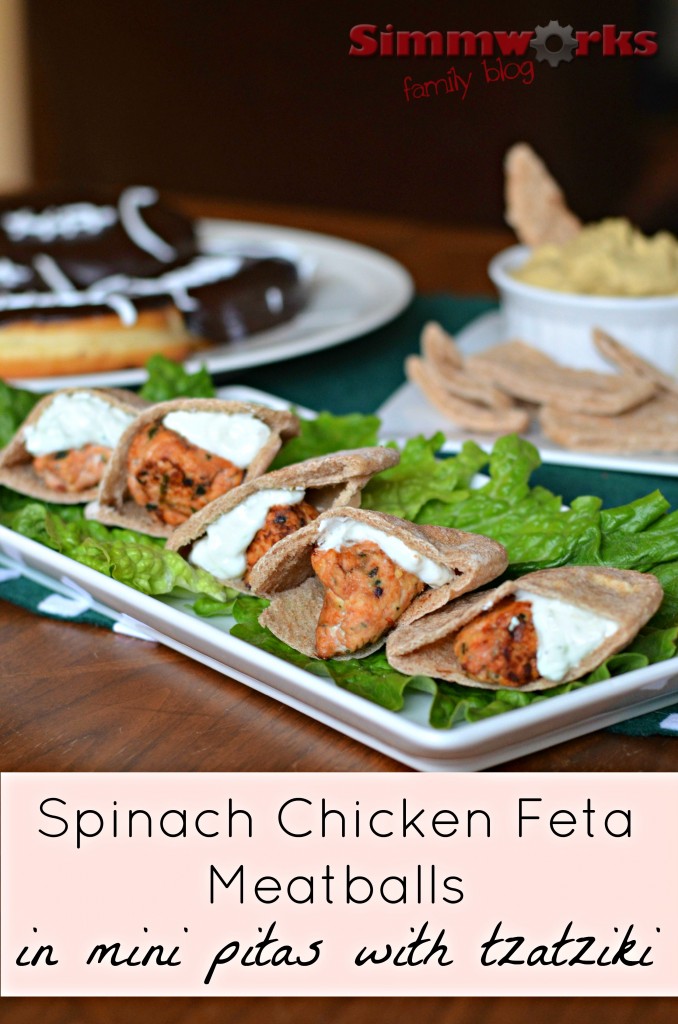 This past weekend as we celebrated the big game with friends and family I included these spinach chicken feta meatballs with Classico tomatoes in my food spread.
to make them even tastier, I also served a few in mini pitas with homemade tzatziki sauce. Oh.my.yum! Green goodness at its best.
Paired with a classic Greek salad and homeade greek dressing, the party was a success. And no one missed the fatty dips and deep fried appetizers.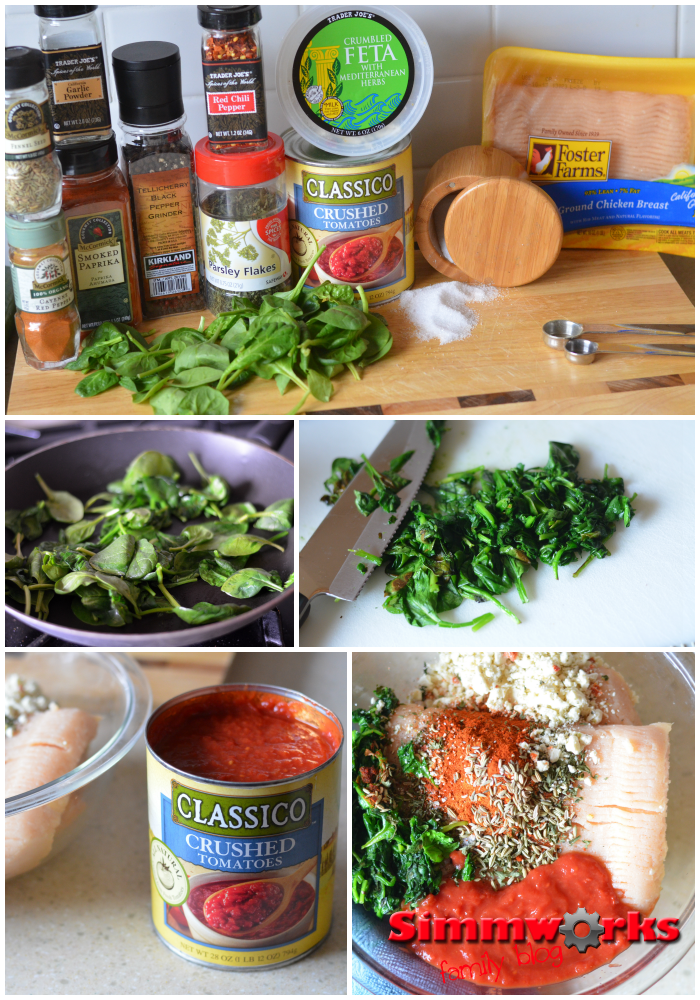 Spinach Chicken Feta Meatballs with Classico Tomatoes
Spinach Chicken Feta Meatballs with Classico Tomatoes
Ingredients
2 pounds ground chicken
2 tablespoons chopped parsley
1/2 cup finely chopped sauteed spinach
1 1/2 teaspoon garlic powder
1 teaspoon salt
1/2 teaspoon black pepper
2 teaspoons paprika
1 teaspoon crushed red pepper
1 teaspoon cayenne pepper
2 teaspoons fennel seeds
1 cup feta cheese crumbles
1/2 cup Classic crushed tomatoes
Instructions
Preheat oven to 375 degrees.
Mix together all ingredients and form into 1″ balls.
Brown meatballs in a skillet on medium high heat. Place meatballs on foil-lined pan and cook in the oven for 18-20 minutes or until fully cooked.
Place meatballs in mini pitas and serve with tzatziki sauce.