This shop featuring tips for staying active as a stay at home mom has been compensated by Collective Bias, Inc. and its advertiser. All opinions are mine alone. #FitToPlay #CollectiveBias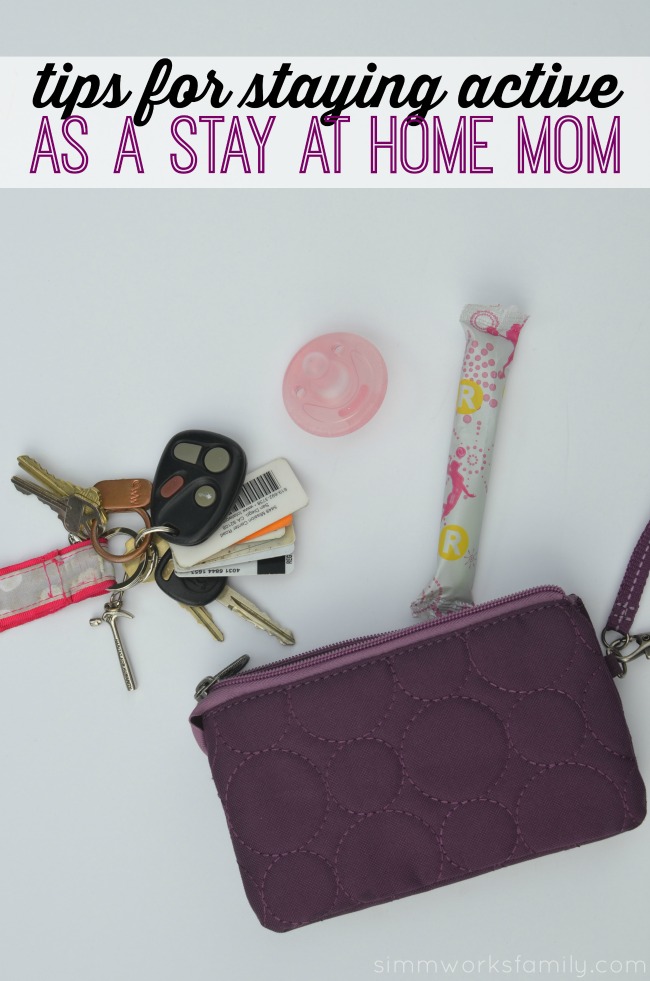 Now that baby number three has arrived and I'm near the 6 week mark, the one thing on my mind is getting back into shape after baby. With a c-section and the healing that comes with it, I've been nervous to go too crazy right away. But now that I'm close to the green light from my OB I'm ready to create a schedule and get back on track.
As a stay at home mom (who also works from home) squeezing in a workout or any activity can be hard. Especially with a newborn. So sometimes I have to get a bit creative with what I do. Luckily I've been through this twice before so I have a plan this time around.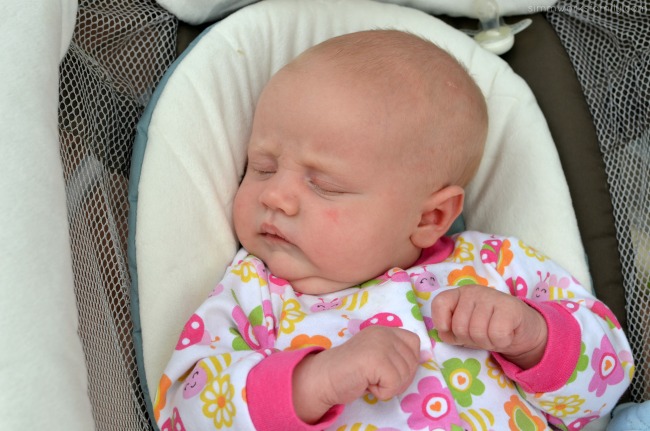 Tips for Staying Active As A Stay At Home Mom
1. When Baby Naps, Mom Naps Works Out
I have three options when I put my little one down for a nap: work, clean, or work out. And sometimes I can get all three done in one nap (usually in the afternoon). So I make sure to make the most of naps and have tried my best to let baby sleep in her little lounger or in the co-sleeper while I get work done.
I have workout videos at home that last anywhere from 10-30 minutes and have found some great YouTube channels to follow as well for work outs. That way I can get a workout in quickly before getting the laundry started or setting up a recipe for photos for the blog. No excuses, right?
2. Get The Right Gear
Since I hadn't gotten new workout shoes since after I had my second child, I knew it was time to re-evaluate my workout gear and upgrade a few things. First on my list? Running shoes.
As you can tell… the ones I had before were at the end of their life. Next up? Workout clothes that are comfortable for my new body. I find that when I feel comfortable I'm more likely to continue working out and pushing myself. No need to squeeze into workout clothes.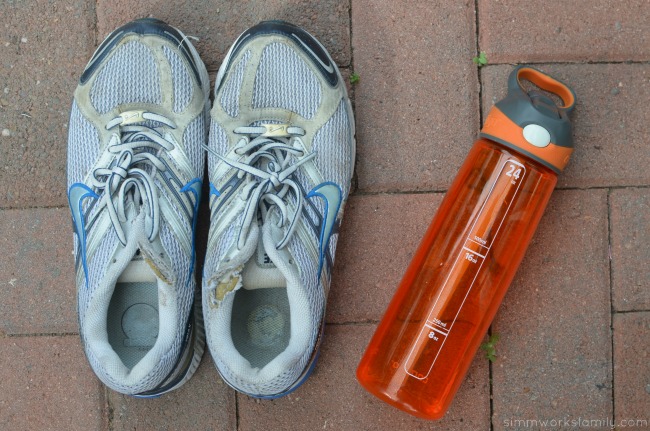 3. Park Farther Away
I know it's been said before but I try and do little things when I'm out and about to push myself to take more steps. And that includes parking farther away from the entrance of the grocery store or the mall. Even though I might have to wrangle three kids to get to the store, it's worth it for those extra steps.
I also find myself trying to squeeze in lunges and squats during my day as well when I'm at home. By using my time wisely I can get little exercises in without spending a lot of time counting reps or worrying about trying to get a full workout in.
4. Find The Right Motivation
I'm sure I've mentioned it before but my motivation when I head out of the house for a walk or a run are the audio books I save just for long walks or my favorite Pandora station for running. Both of these things keep me motivated during my workout but also encourage me to lace up my shoes and get out the door.
Working out is the "me time" I make for myself. If I don't enjoy it while I'm doing it then I'll be less willing to make time for it. By staying motivated through audiobooks and music I'll continue to enjoy exercising and staying active.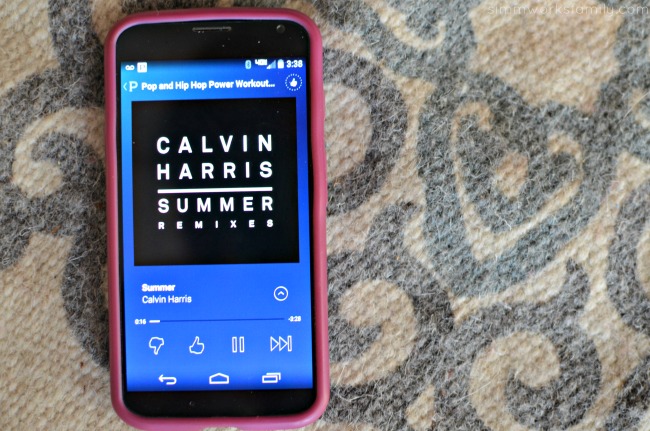 5. Get Protection –
When I start to work out after baby I have to be aware of bodily changes. And that includes working out with protection. Luckily I can carry around some Playtex® Sport® liners and pads so that I have them with me when the time calls for a little more protection. Those 6 weeks post baby are not fun and a pad or liner are a must when I'm more active.
And when that time of the month hits again, I'll be thankful for the combo pack I picked up at Walmart in the Health and Beauty section of the store with both pads and tampons. Pads for now, tampons for later! And I'm protected throughout my workouts.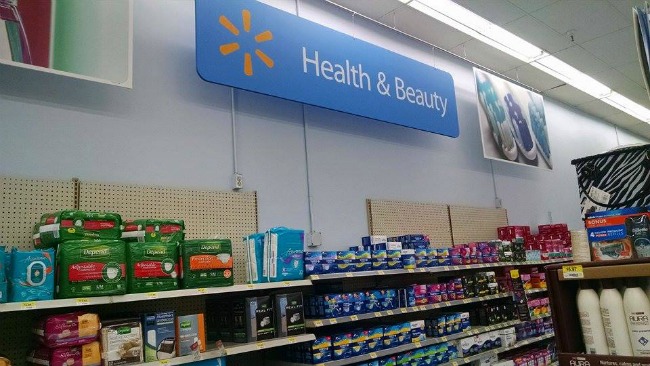 NEW! Playtex® Sport® now available in Pads, Liners and Combo Packs at Walmart! Now Sport Level Protection™ pads, liners and combo packs with Flexfit™ design to twist and turn with your body. Don't let your period get in the way. PlayOn! Try these new products at Walmart's Everyday Low Prices today!
How do you stay active as a busy mom?