This week I made my Sweet'N Low Strawberry Lemonade with a Twist drink recipe as part of a sponsored post for Socialstars. #SweetNLowStars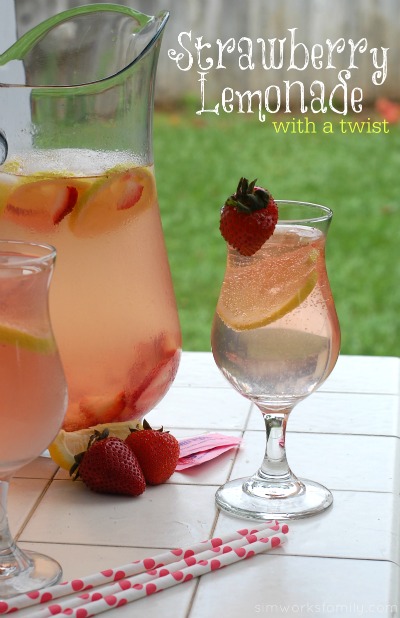 Nothing says summer like a great refreshing beverage. And, in my opinion, it's even better with a splash of alcohol. Especially when the new house doesn't have a/c and I need something to cool me down quickly.
When we first looked at our new home I noticed the citrus trees in the back yard right away. At the time there was no fruit on the trees but two months have passed and the lemon tree is thriving!
As soon as I saw the gorgeous lemons on the tree I knew I wanted to make some homemade lemonade. Adding a twist made it even more perfect for summertime.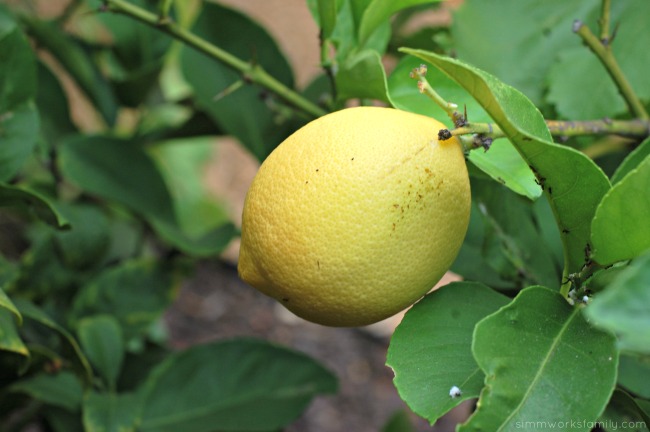 Since I was already doctoring up my lemonade I decided to make it even fancier by grabbing the strawberries we had in the fridge and macerating them in some Sweet'N Low for a guilt free beverage.
I love the flavor that macerated strawberries gives to just about anything so pairing it with the tartness of lemonade just sounded like a perfect pairing.
And instead of sticking with just water in the lemonade, I like to add a bit of sparkle with some sparkling lemon water for added flavor.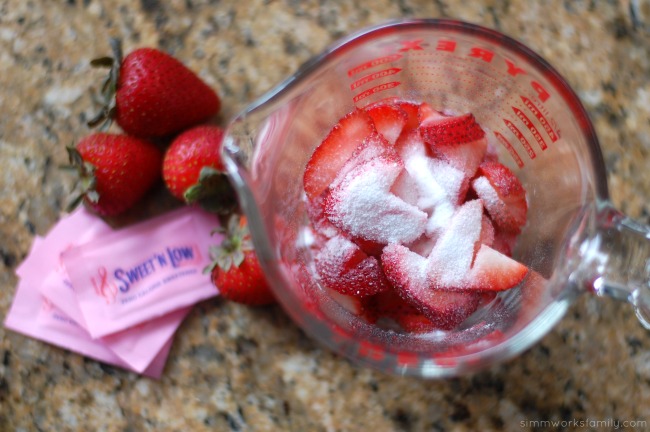 Now there are a few different alcohols that would taste great with this strawberry lemonade. Rum, bourbon, tequila, and vodka are at the top of my list.
This time around I wanted to keep the pretty reddish yellow colors of the drink so I stuck with a clear vodka.
Of course, you can simply keep this a virgin drink for the whole family if you're not into alcoholic beverages. Or just keep the alcohol on the side for others to add their own as they pour.
Strawberry Lemonade with a Twist Drink Recipe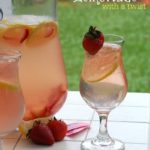 1 cup strawberries (185 grams, sliced)
8 packets Sweet'N Low
Juice of 3 lemons
2 cups water
2 cups sparkling lemon water
1 cup vodka (optional)
1 lemon (optional, sliced for garnish)
Ice
Combine the strawberries and Sweet'N Low in a bowl. Use a spoon to stir the berries into the Sweet'N Low to dissolve completely. It's okay to leave the strawberries in large chunks, but you want the sugar to be incorporated into the berries. Chill for at least 30 minutes to allow the juices to come out.
In a large pitcher, combine the strawberry mixture with the lemon juice, waters, and vodka. Stir well. Adjust the ratios to fit your taste. Add the sliced lemon and ice.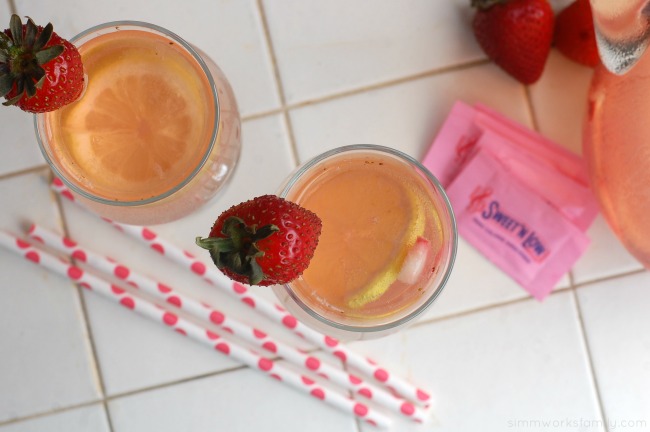 What's your favorite summer beverage to help cool you down?