I am a member of the Collective Bias® Social Fabric® Community. This content has been compensated as part of a social shopper insights study for Collective Bias® and Sears.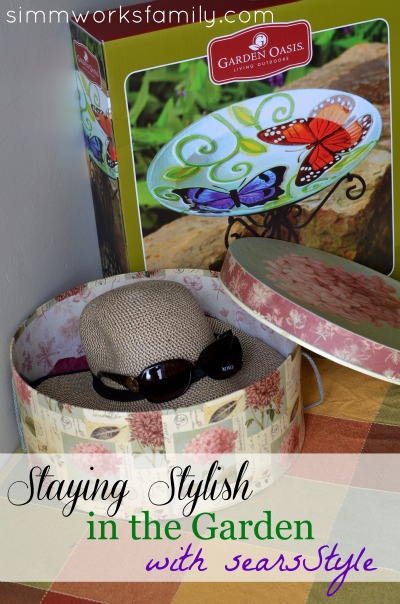 I headed out to Sears on Friday because I was in desperate need for not one but three Mother's Day gifts. No, not for myself, but for my mom, my mother in law, and my step mom.
That's a lot of women to shop for! But luckily I was already able to peruse the searsStyle Mother's Day Gift Guide online in anticipation of my shop so I made a list of the items I thought each woman might love.
The first thing I noticed was the fact that i could choose my price range and shop within it. Since I was shopping for three instead of just one I had a smaller budget. But I was able to find a gift for each of my favorite women for $50 or less!
Now both my mother in law and stepmom don't really wear a lot of jewelry so I immediately thought to go to the home and garden section for them. Since my mom isn't in town, I needed items that would ship nicely as well. So I decided to look at the accessories Sears carries.
I kind of got stuck on a few outfits that caught my eye while perusing accessories… but they were totally for me (how gorgeous is the maxi dress below with all of the accessories right there for you to choose from??)! Not my moms. So I kept looking.

I finally saw a few things I liked including a great selection of sunglasses. My mom always seems to have sunglasses on so getting a few stylish pairs might make her day. Plus, my mother in law and stepmom love sunglasses too. Can you really have too many pair?
And the fact that there were different styles that matched each woman's personality was great for me. Clothes shopping for other women is quite hard but glasses are a bit easier!
After writing down all of my selections and favorites I headed out to the mall to do a little shopping before meeting my husband for an afternoon date at the movies.
I was able to find a gorgeous bird bath for my mother in law but didn't find exactly what I wanted for my mom and stepmom so I decided to try another Sears location closer to home to see what they had as far as selection.
The next time I headed out to Sears I found exactly what I needed! I picked out a great hat for my mother in law to use in the garden with her birdbath and these awesome sunglasses for my mom. I also picked up a pair of aviator sunglasses for my stepmom to go with the Minnie planter.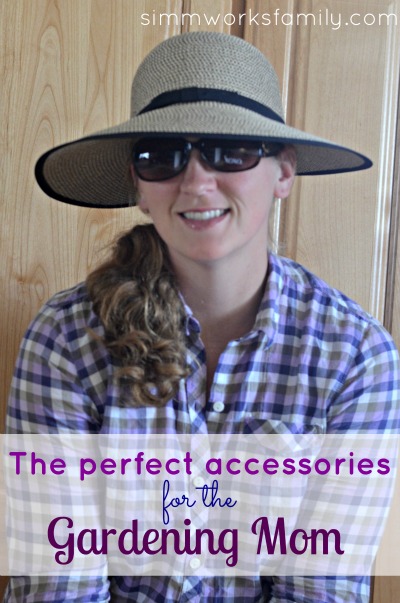 Luckily each time we shopped at Sears we were able to rack up points on our Sears Shop Your Way rewards card. My husband mentioned using them on the dishwasher we're saving up for. I was thinking more about that maxi dress…
If you don't already have a Sears Shop Your Way rewards card I'd definitely suggest signing up for one the next time you're in the store.
You can see my full shop experience by visiting my searsStyle Mother's Day Gift Guide Google + Album.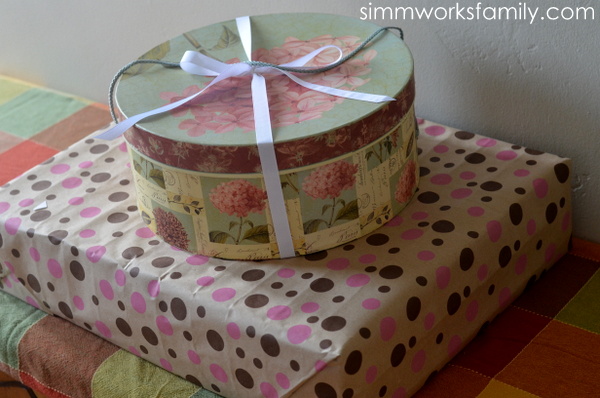 Once I had everything I needed I decided to package and wrap up the gifts. You can never make a present too pretty to give to your  mom, right? A little extra ribbon and the perfect box or wrapping paper can make or break the present. How pretty is that hat box I found for my mother in law's hat? And it fits the theme perfectly!
Since my stepmom was already heading over to our home to celebrate my dad's birthday with us, we decided to give her the gifts we purchased her. She loved the Minnie planter that my daughter picked out online (and my husband picked up for us at one of the Sears locations by us).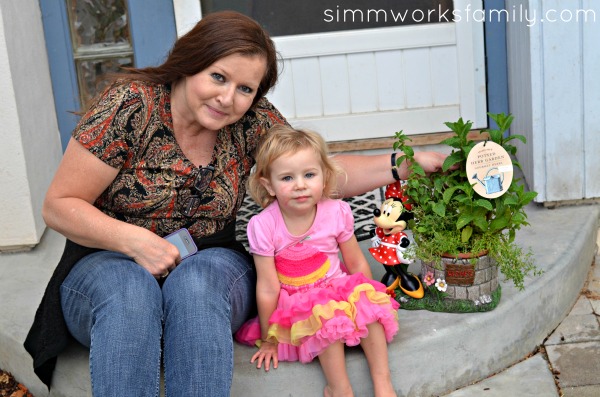 My pre-teen sister loved the glasses we picked out for my stepmom and quickly stole them. But I was assured my stepmom would get them back when they got home.
Now I can't wait to give my mother in law and mom their gifts! I'll be shipping my mom's out today via priority mail.
Find something for your mom today by visiting searsStyle online. You can also find searsStyle on Facebook and follow on twitter at @searsStyle.
What stylish gifts are you giving to mom on Mother's Day?
Disclaimer: I am a member of the Collective Bias® Social Fabric® Community. This content has been compensated as part of a social shopper insights study for Collective Bias® and Sears #cbias #SocialFabric #ThisisStyle