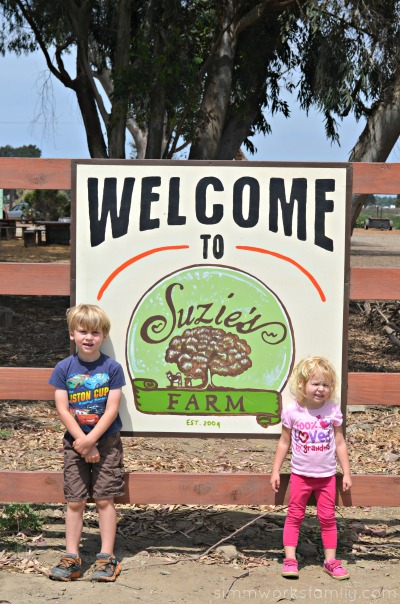 A few weeks ago my family and I were invited to check out Suzie's Farm. I had seen their stands at our local farmer's market and loved their produce but didn't realize just how local they were until we drove out to check them out.
Just a little south from us, nestled in, was Suzie's Farm all laid out and ready for the kids to enjoy. The first thing they found was an awesome tree swing that I couldn't get them off of. Right then I knew they'd have a blast.
And a blast they had! From learning about all of the crops they had planted this season, looking at the leaves and growing conditions, as well as checking out the fun chickens, my kids were in heaven.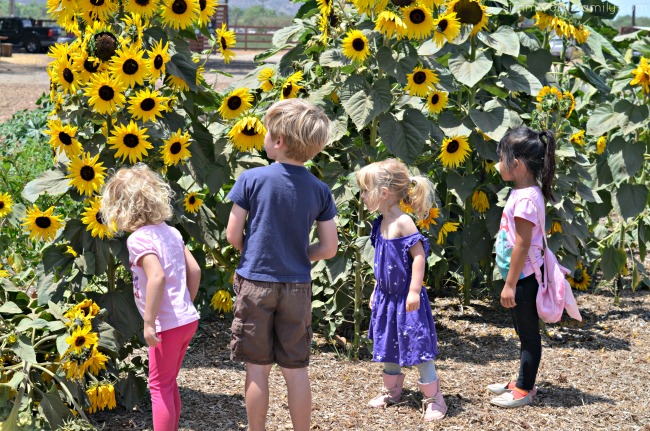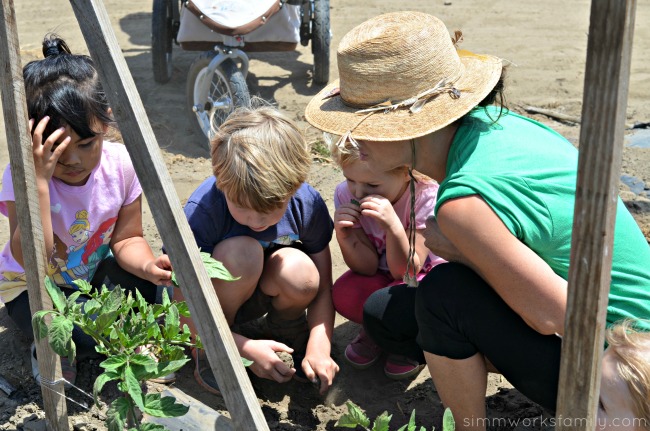 Suzie's Farm Classes & CSA
While I was there I learned that Suzie's Farm is all about teaching the next generation about growing and sustainable farming. They offer classes for kids during the summer, have great workshops, and even have a CSA you can sign up for.
Since moving, we haven't had a chance to establish a new garden just yet so their CSA is a perfect way to get all of the great in-season veggies we were looking forward to during the summer months.
With two different sizes to choose from our family can choose to get a larger box to take place of our own garden or a smaller box once our garden is set up to supplement what we may not have growing. Plus, they have 25 locations around town to pick up! How convenient is that?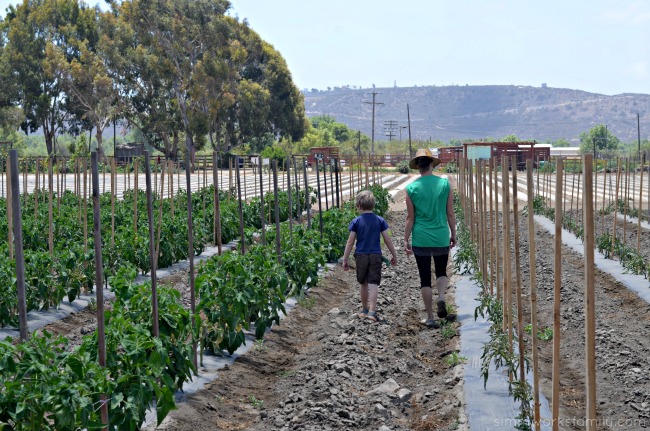 Autumnal Equinox Dinner
Suzie's Farm also has seasonal events and the next one coming up is their Autumnal Equinox Dinner on Saturday, September 20th. The Autumnal Equinox Dinner is a celebration of the bounty of the Summer harvest and a portion of net proceeds will support Slow Food Urban San Diego, a non-profit partner.
Guests will gather under the Eucalyptus trees of The Grove at Suzie's Farm, with passed appetizers and drinks at a cocktail reception. Then all will dine under the stars in a four course, beer/wine paired meal, prepared by the culinary team at Whisknladle Hospitality.
How amazing does that sound? It's the perfect date night out!

From great educational opportunities to a fabulous CSA to great events, Suzie's Farm is the place to be and the perfect place for kids to learn about agriculture and sustainability.
We can't wait to check out next year's summer camps once my son is old enough! For more information about Suzie's Farm check them out on Facebook.
Do you have any local farms in your back yard?