This DIY Moana bangle bracelet is a fun and easy craft the kids can do. Let them personalize their bracelets with their own choice of Moana-inspired charms and wear it proudly as they sing along.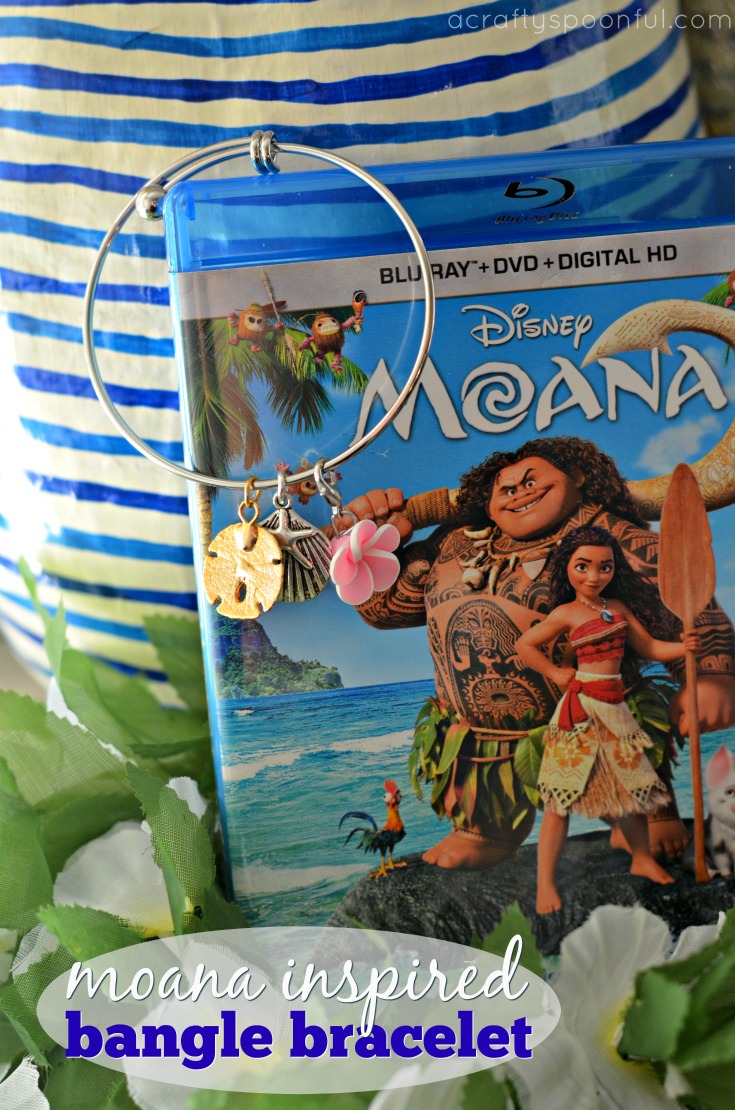 Who else has a HUGE Moana fan at home? While you're in luck. Moana is coming out on DVD next Tuesday!! We received an early copy for review and my girls have been playing it non-stop since it came in the mail. And the 6-year old asked to buy the soundtrack. How cute is that? Don't worry, dear daughter, already done!
To celebrate the release of Moana on DVD on March 7th, we've made a fun DIY Moana bangle bracelet for each of the girls. I purchased bulk charms and bracelets from Amazon so they could make a few and then let them choose a few special charms during a visit to Michaels. Surprisingly Norah wanted the exact same charm Molly did so they went with plumeria flowers. But you could find something more suited to your likes for the "star" charm.
This post contains affiliate links.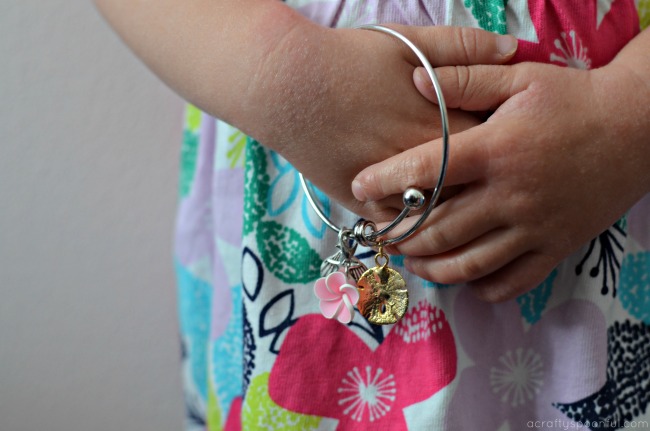 Moana Bangle Bracelet
What you'll need:
What you do:
Take charms and loop over hook edge of the bracelet. Circle around and up to add to the bracelet.
Add as many or as few as you'd like to create the look you want!
That's it! How simple is that? Oh, and if you want to pre-order a copy of Moana, grab it here!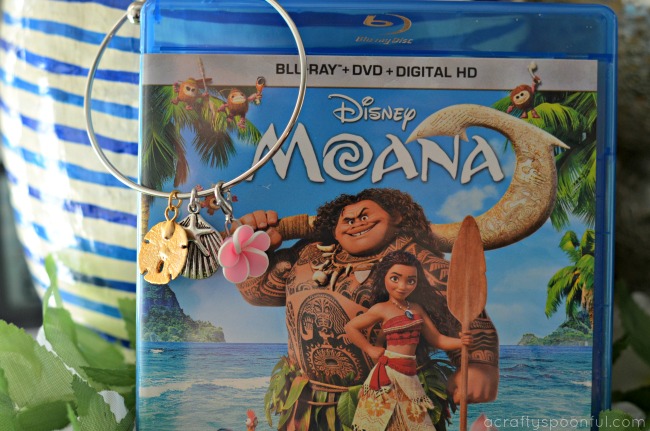 What's your favorite part in Moana?
Here are some fun activities to do with the kids while you're making your bracelets:
Looking for more fun? Check out these awesome posts: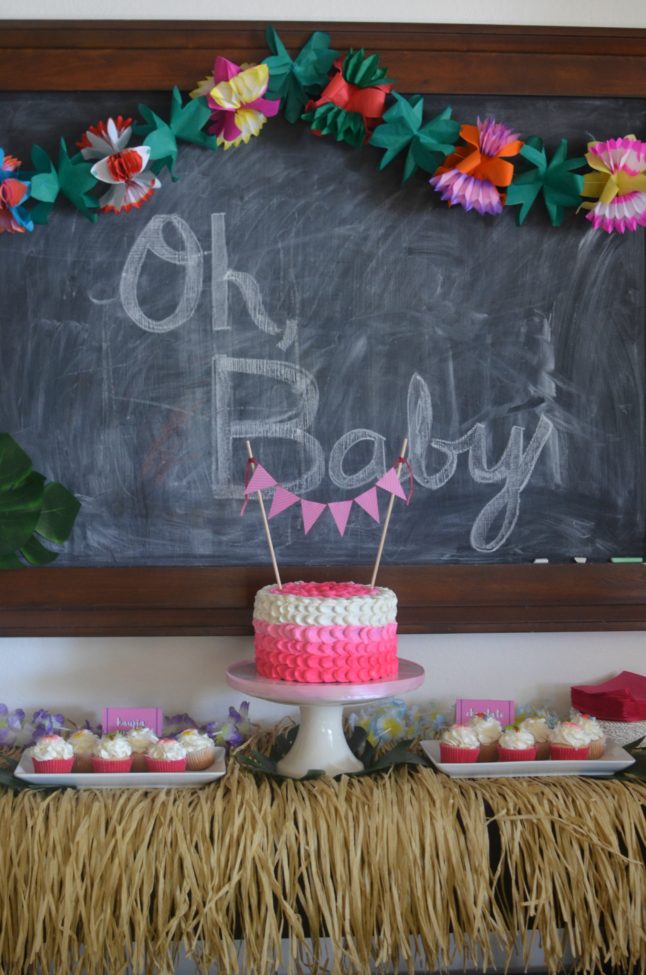 Aloha Hawaiian-Themed Baby Shower