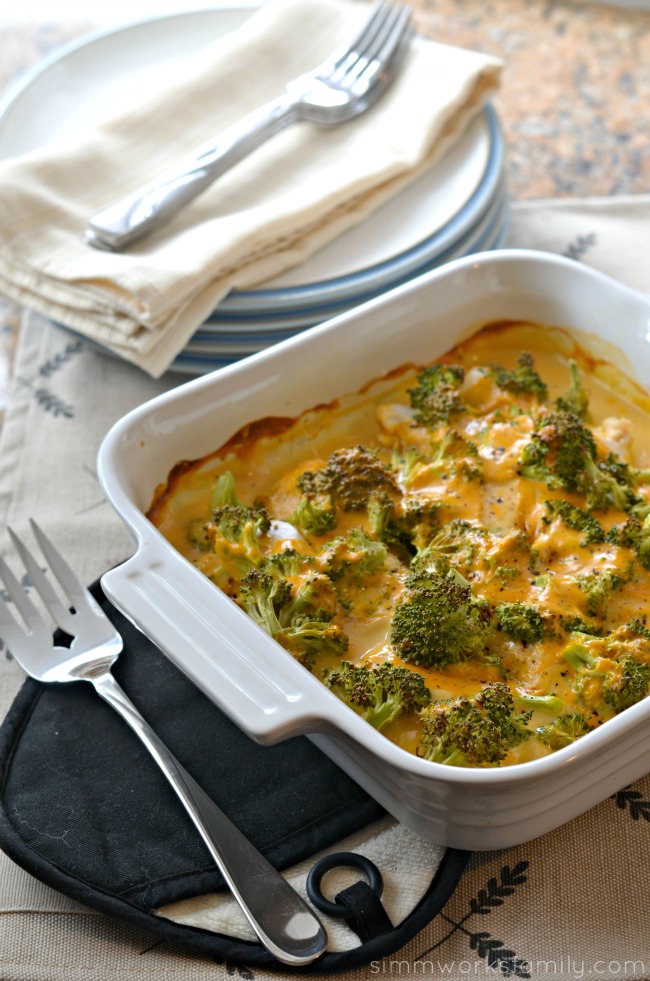 Since having my third child, dinner is usually the farthest thing from my mind at the end of the day. Between working from home, dropping off and picking up the older kids, and entertaining my baby throughout the day, It's just not as important as my kids or my work (unless making dinner is work!).
Over the past few months I've become a little pro-active in making sure that I don't have to worry about anything once dinner time arrives by doing a lot of meal prep on the weekends! I've been stocking up on various oven and crock pot sauces to help me out and make dinnertime a breeze. All I have to do is remember to grab the right protein, veggie and sauce and I'm on my way to making a delicious meal for the family.
Our current favorite? Cheesy chicken and broccoli. So easy to make in a snap! Almost as easy as our favorite slow cooker freezer meals.
There are quite a few sauces that you can easily incorporate into your freezer meal plan. With these pantry staples you really can make dinner a quick and painless part of the day. And don't get me started on the delicious oven sauces like the cheesy broccoli chicken featured above.
Today I'm sharing one of my favorites: Tavern Style Pot Roast! Not only is this slowcooker sauce amazingly delicious, it's something I can keep in my pantry until I need it.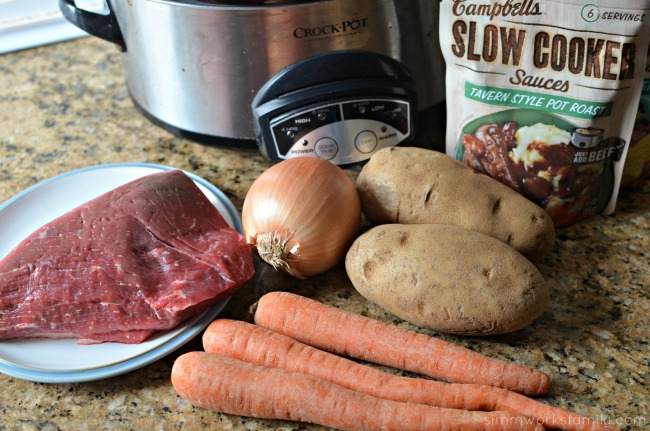 How To Prep Slow Cooker Freezer Meals
To create this simple slow cooker freezer meal all you have to do is gather up a few ingredients. I included a beef roast, chopped carrots, chopped potatoes, and one onion, cut into large chunks.
Then I simply labeled a gallon size freezer bag with the name of the meal and the date I've prepared it to freeze. That way I know exactly what meal to grab when I'm looking to start dinner. Once everything is ready to go I add all of the ingredients to the bag and pop it in the freezer for later.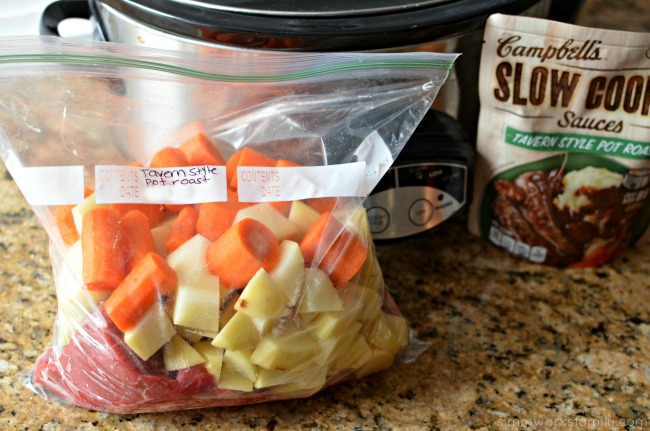 For other dishes that are just as simple I do a similar meal prep. Here are a few ideas to get you started:
Hawaiian Pork – Add pork roast, green beans (fresh or frozen), and pineapple chunks to the bag. Stock up on frozen rice and serve pork and green beans over rice.
Beef Stew – Add beef, diced potatoes, carrots and, onions (fresh or frozen) to the bag. Serve with a nice salad.
Shredded Beef Tacos – Add beef roast, onions, peppers, kidney and/or black beans and corn to the bag. Use with taco shells or as a filling for burritos or enchiladas.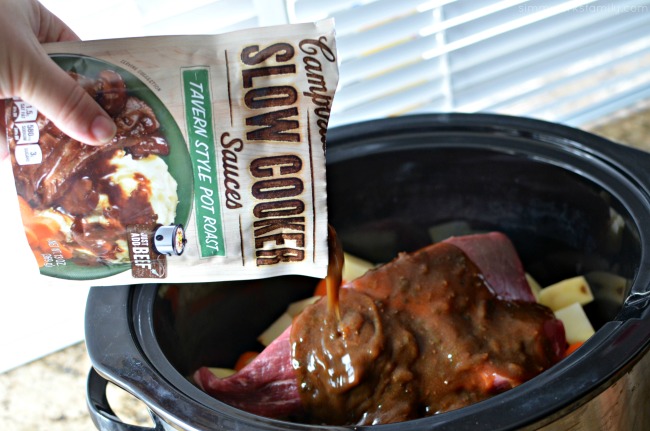 What's your favorite freezer meal to prepare?