This is a sponsored post written by me on behalf of Campbell's Soup Company . All opinions are 100% mine.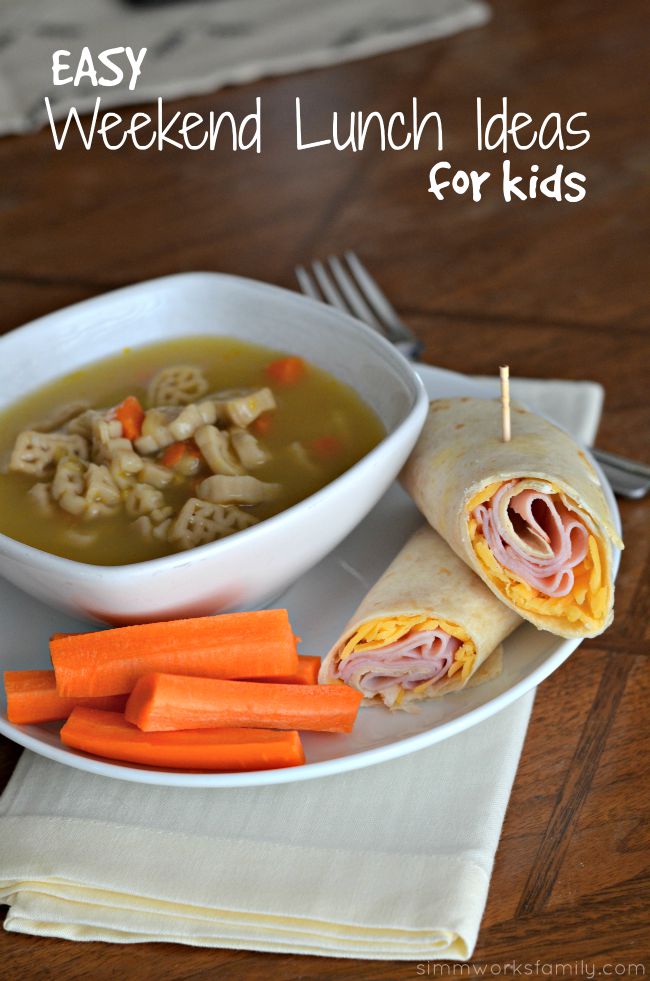 Weekend meals can be tricky. While the kid aren't heading to school, there are a ton of different activities planned over the weekends. Some planned and some spur of the moment. I like to have a great list of lunch ideas handy so that lunch time on the weekends is easy and simple. Luckily, Campbell's makes that easier for me with their delicious soups.
Now that the kids are older, I've simply expanded on our quick toddler lunches to include additional items like Campbell's Organic soups and fuits or veggies to create the perfect lunch time meal. And most times all I have to do is set out the ingredients and let the kids make their own plates up. Then I serve them the soup when they have everything else on their plate. This is even more helpful when we have last minute guests, like when the kids cousins come over to play.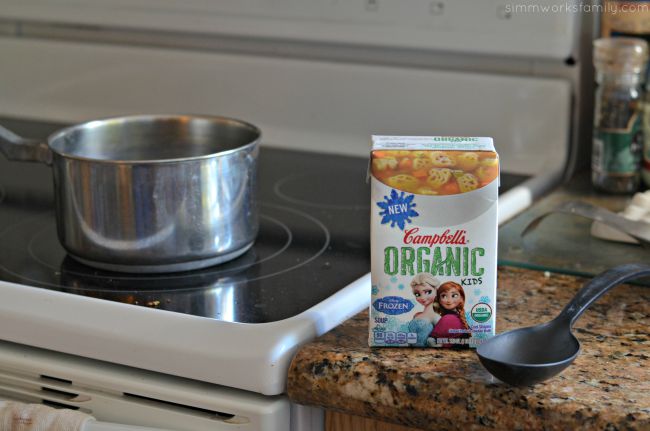 Campbell's® Organic Soups are crafted from certified organic ingredients and no preservatives. These soups are perfect for a heart-warming, healthy lunch or dinner. Plus there are nine delicious varieties. My daughter's favorite? The Frozen noodles. She goes crazy over the fun Frozen-themed shapes and will actually eat her soup (instead of just the noodles) when I serve it up. The boy cousins eat it begrudgingly because they enjoy the soup. Their request? A minecraft version!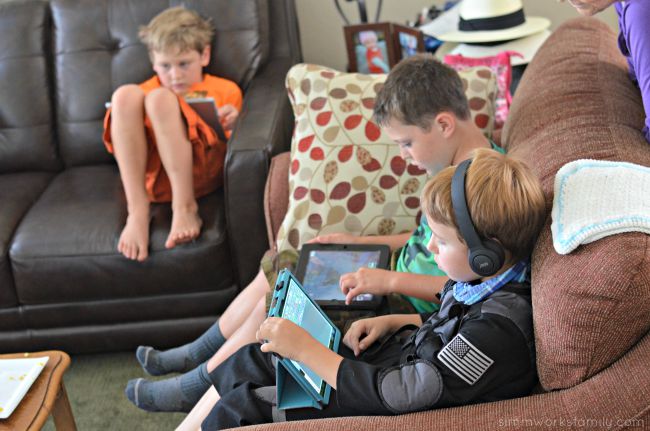 Easy Weekend Lunch Ideas
Quesadillas + Soup
Quesadillas are awesome. You can put just about anything in them and by taking the flavors of the kids favorite Cambell's soups, we can make complimentary quesadillas. My daughter opts for the classic cheese quesadilla but will add a little grilled chicken when enjoying chicken noodle soup. Plus it's the perfect cold weather meal with the warm soup and quesadilla.
Sandwiches + Soup
What's great about sandwiches are they're so versatile. You can serve them hot in cold weather and cold in warm weather. We always keep some lunch meat on hand along with a few cheeses for the kids to fix up their own perfect sandwich creation. Then we'll make paninis if the kids request it.
Wraps and Roll Ups
Grab tortillas, pitas, or other flat wraps and grab the same ingredients you'd put in a sandwich or quesadilla! By just changing how the kids eat their food, they can get quite experimental with what they put inside. Add a hummus spread or some avocado to give a little added flavor to your child's wrap.
Soup + Salad
Don't knock a good salad bar when you're serving kids. You'd be surprised at how many kids will choose to eat salad when given the option to make their own. Just put together a good list of toppings and a few different dressings and be amazed at the kids who will start munching on their greens.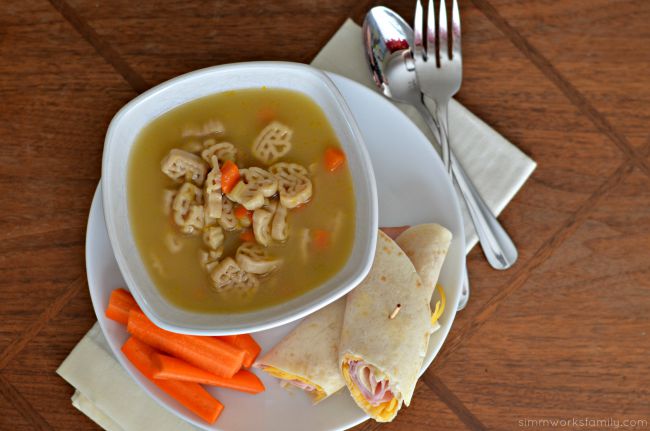 Don't forget to check out these Delicious Campbell recipes for more great ideas on what to enjoy at lunch time with @Campbells. 
What easy weekend lunch ideas does your family serve up?