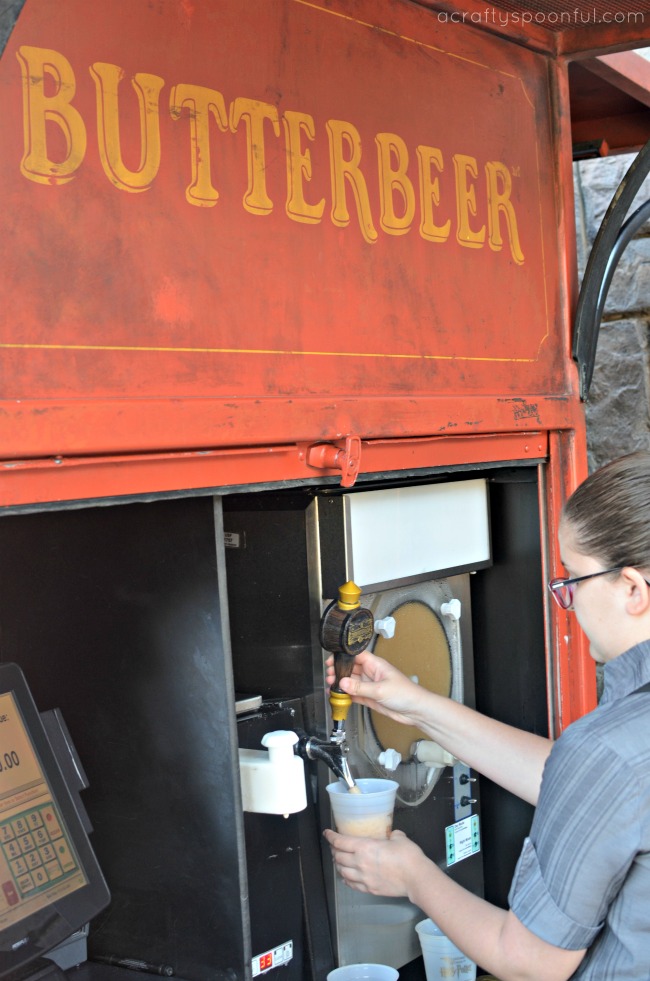 As I'm sure you saw on my Instagram account recently, I had the chance to head to Orlando, Florida sans kids for a few days to attend a conference. While I was in the great state of Florida for the first time, there was one thing I knew I had to do… visit the Wizarding World of Harry Potter and try all of the butterbeer varieties I could! So when Universal Orlando was kind enough to offer me 2 guest passes, I kindly took them up on their offer.
Did you know there are 6 ways to enjoy Butterbeer in the park? Yup! 6 ways to enjoy the delicious sweet treat that is famous amongst Potter fans. To be able to taste the deliciousness we once only read about and watched on the big screen goes hand in hand with the awe I felt as I walked up to Hogwarts and the Wizarding World of Harry Potter for the first time in Universal Orlando.
So without further ado, here are the 6 ways to enjoy Butterbeer at Universal Orlando. Try all 6 and let me know which you would rate as #1 on your list!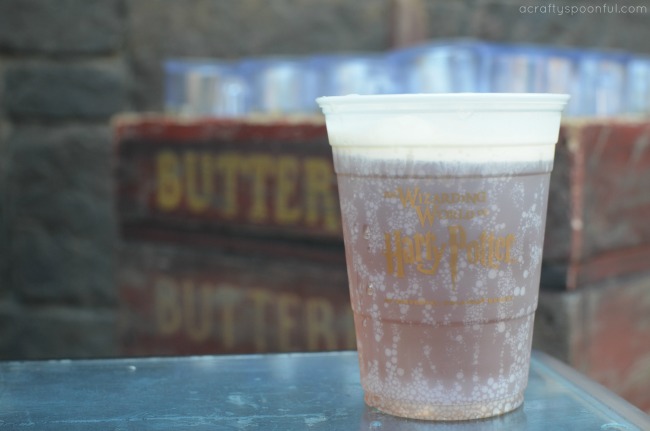 6 Ways to Enjoy Butterbeer at Universal Orlando
1. Cold Butterbeer –
At the top of my butterbeer list is the classic cold Butterbeer. Closest in recreation to what the characters enjoyed in the series, it's smooth, creamy, and super sweet. Plus, since it was in the mid-90s when we visited, it was the perfect treat to enjoy while trying to stay cool as we waited in line to visit Ollivander's Wand Shop and pick out our wands.
The best part was the butterscotch-flavored cream on top that we enjoyed with every sip as we made our way down to the bottom of the cup. Such deliciousness. If you're a cream soda fan, you will fall head over heels for it!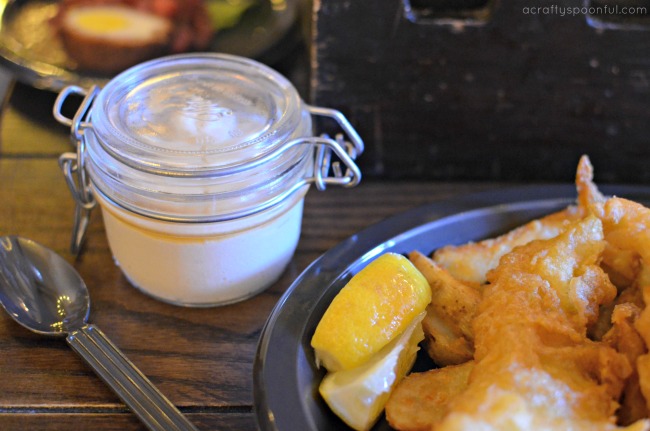 2. Butterbeer Potted Cream –
Runner-up has to go to the amazingly smooth butterscotch-esque Butterbeer potted cream found in Diagon Alley at The Leaky Cauldron. It's the essence of perfection when it comes to butterscotch pudding and paired well with my fish and chips as a not too sweet treat. It would also be perfect paired with one of their beers on tap as a fun afternoon snack if you aren't too hungry for a full meal.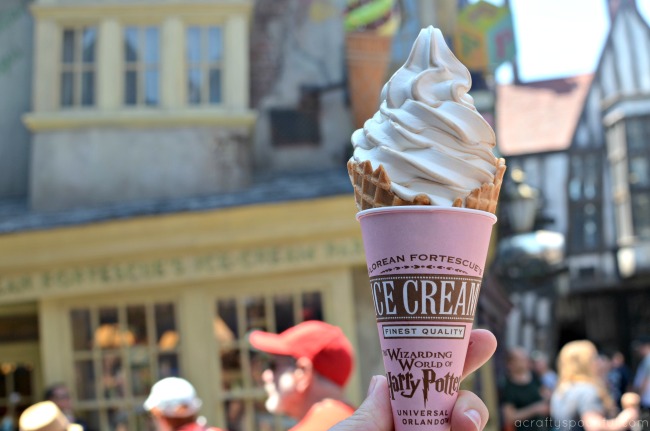 3. Butterbeer Soft Serve Ice Cream –
We headed over to the end of Diagon Alley for this next sweet treat. When you're there, make sure to head into the Florean Fortescue's Ice Cream Parlour right across from Gringotts Bank. They have quite a few varieties of ice cream but only one soft serve… this delicious Butterbeer. But be careful! In the Florida heat, the soft serve melts fast!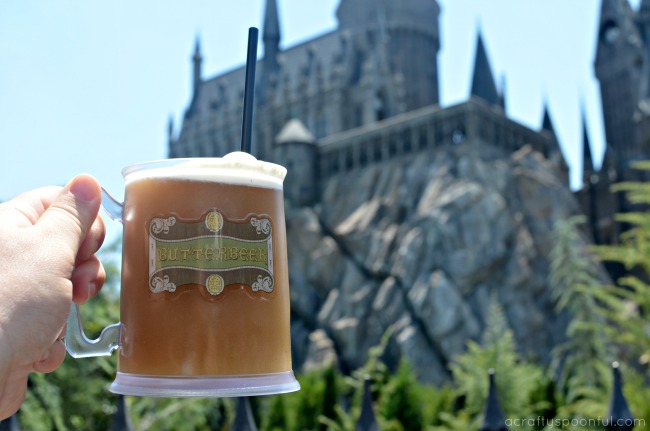 4. Frozen Butterbeer –
If you don't like your drinks super sweet but still want to get the great flavor of butterbeer, definitely grab a pint of frozen butterbeer. Because of its slushy state, it is a slightly milder version of the cold butterbeer and is absolutely perfect to help cool oneself down on a super hot summer day at the park. I suggest using a straw to enjoy this delicious variety. But make sure to lift up the straw to get the cream with each sip.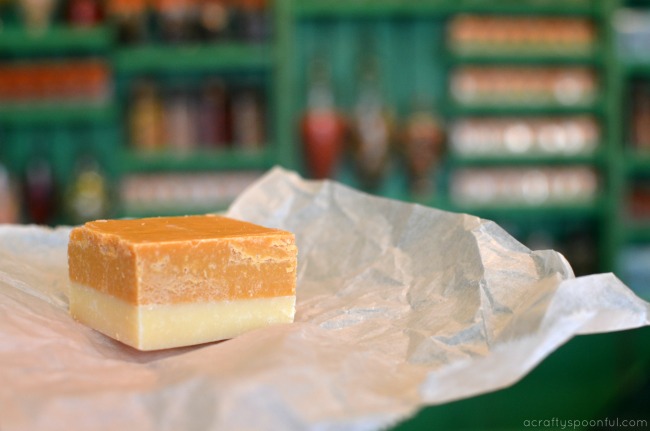 5. Butterbeer Fudge –
At the bottom of our butterbeer obsessed list is the butterbeer fudge found at Honeydukes sweet shop. While in theory it sounded lovely, it was just too sweet for this sweet tooth. If you have friends to share with, just one square will go a long way! While you're at Honeydukes, pick up a few quill suckers (that actually write!) and some chocolate frogs as well (if it's not too hot out).
6. Hot Butterbeer –
And last but not least is the hot butterbeer variety. Sadly, due to the heat, we were not able to try this variation so we have no way to rate it against the other options. However, if you've had the pleasure of enjoying this version, please let us know your thoughts!!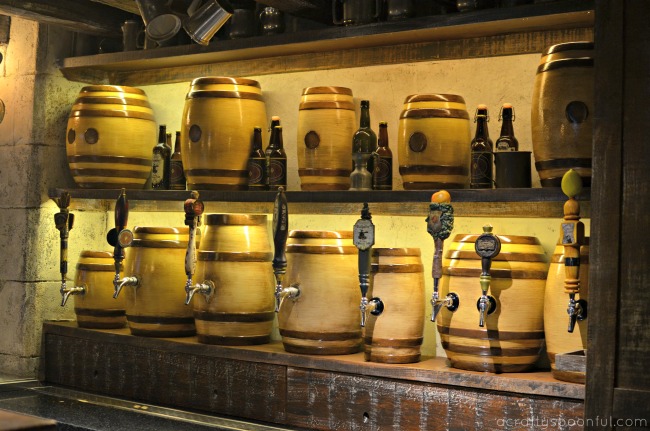 Now that we've made our way through this amazing list of all things butterbeer, I do want to dispell a myth that a few individuals (not to be named) mentioned to me before going. Sadly, there is no alcoholic version of butterbeer in Universal Orlando.
After visiting every butterbeer dealer … er… dispenser, we received the same answer to our question. Nowhere in the park can you order the alcoholic version of this bubbly delicious drink. However, you CAN enjoy some great alcoholic drinks like Wizard's Brew or Dragon Scale in Diagon Alley at The Leaky Cauldron or The Hopping Pot.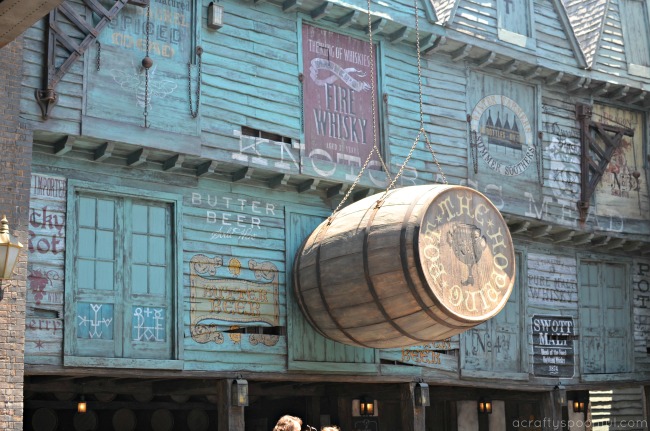 What's your favorite variety of Butterbeer?
Thank you to Universal Orlando for inviting me to enjoy your parks and experience The Wizarding World of Harry Potter.