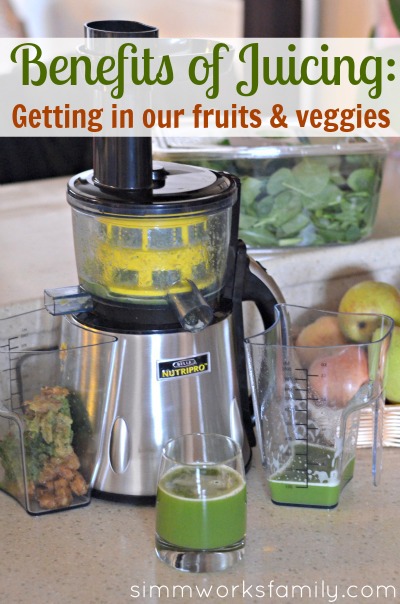 I've been considering purchasing a juicer for quite a while. After hearing wonderful things about juicing and watching Fat Sick and Nearly Dead on Netflix a few months back I decided to get serious about researching great juicers. And that's when I found NutriPro!
I received a NutriPro juicer for review and have fallen in love with the ease in which I can make fresh, delicious juices at home whenever I'd like. Plus i have the control over what I put in my juices as I make them.
By learning the benefits of juicing as I learn the ins and outs of my NutriPro juicer I hope to continue my journey to a healthier me and increase the amount of veggies I'm getting in daily.