Every year I get together with my girlfriends and we do an ornament gift exchange. It's the perfect time to sit back, relax, and enjoy each other's company.
This year I opted to host and had the girls over for a delicious cup of coffee and some berry scones and biscotti. I also had a surprise for them…
Thanks to Keurig I would also be able to gift a brand new Keurig 2.0 to one lucky friend. How awesome is that? Plus, I put together some cute mug gifts for each friend to take home.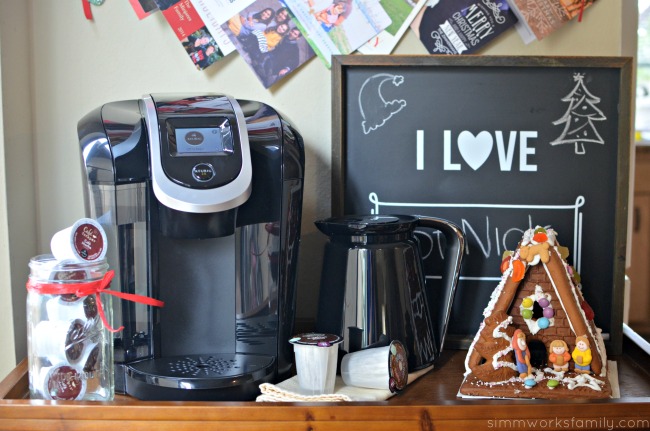 The new Keurig 2.0 features Keurig 2.0 Brewing Technology™, which reads each lid to deliver a perfect beverage every time. See – what did I tell you? Perfection!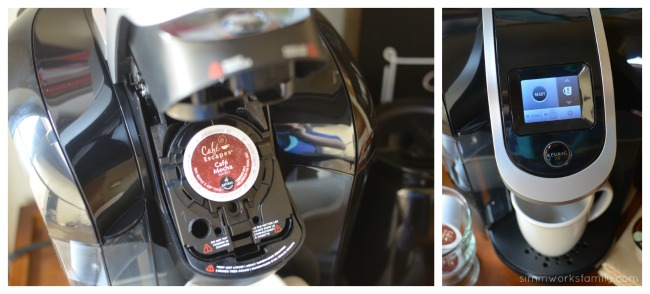 Not only will they be able to enjoy the perfect cup of coffee every morning but with the new K-carafe packs they can also entertain guests and brew a 4-cup pot of coffee to share!
And when one has coffee to share, you need something to pair it with. I whipped up some of my favorite berry scones and grabbed a few boxes of biscotti from the store to serve alongside our delicious coffee choices.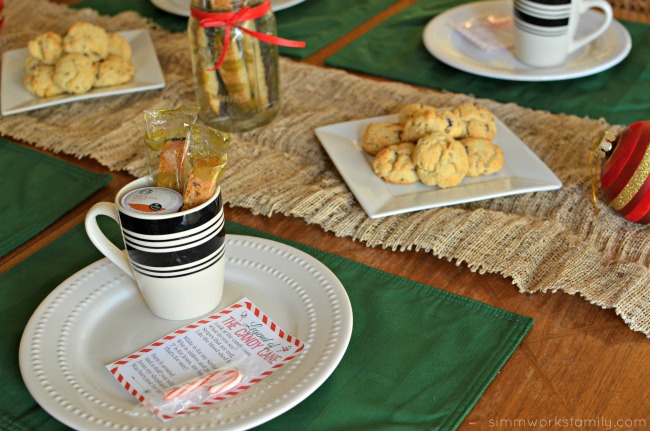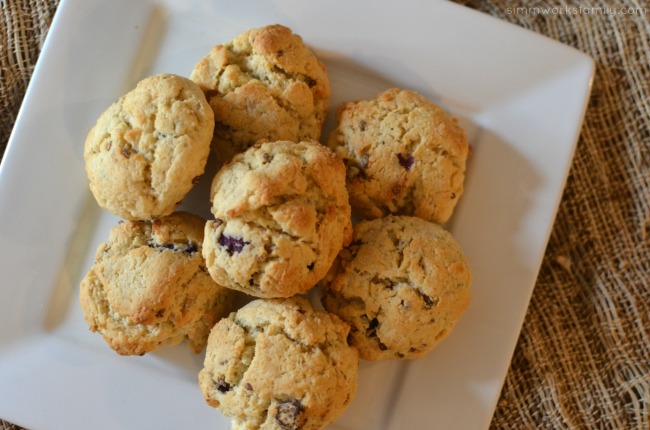 Berry Scones Recipe

This recipe makes about 12-15 mini scones or 6 large scones.
2 cups all-purpose flour
1/4 cup sugar
1 tablespoon baking powder
1/2 teaspoon table salt
6 tablespoons regular butter
1/4 cup dried cranberries
1/4 cup dried blueberries
1/2 cup 1% milk
Preheat the oven to 425 degrees. Line a baking sheet with parchment paper.
In a food processor, combine the flour, sugar, baking powder, and salt and pulse 2-3 times to mix. Add the butter and pulse 7-8 times just until the mixture forms large, coarse crumbs the size of peas. Scatter the cranberries into the dough and pulse until just moist.
Turn dough onto a lightly floured countertop or work space and press it together gently until the dough forms a ball. Using a spoon, grab a heaping scoop of dough and drop onto the prepared baking sheet, spacing scones about 1 inch apart.
Bake until golden brown, 13-17 minutes. Transfer to a wire rack to cool slightly and serve warm.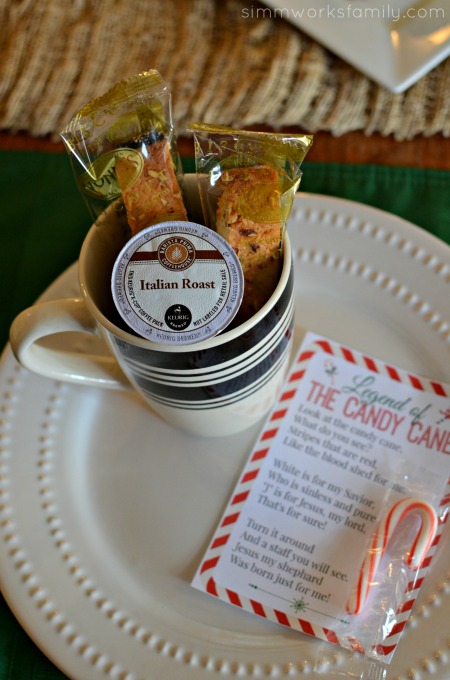 At each table setting I included a mug, two different kinds of biscotti, and k-cup packs for each guest to take home and enjoy. I also included a little candy cane (perfect for stirring) with a cute poem about the legend of the candy cane.
You can download a printable version of this poem here.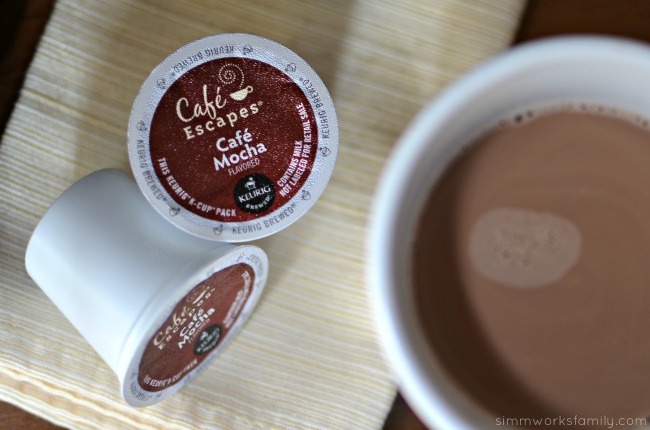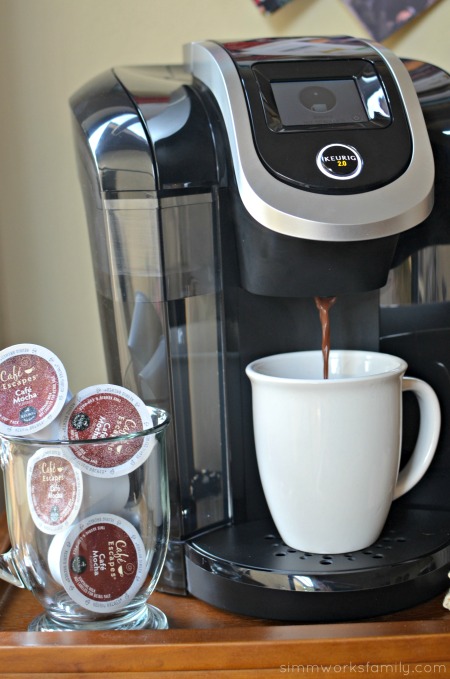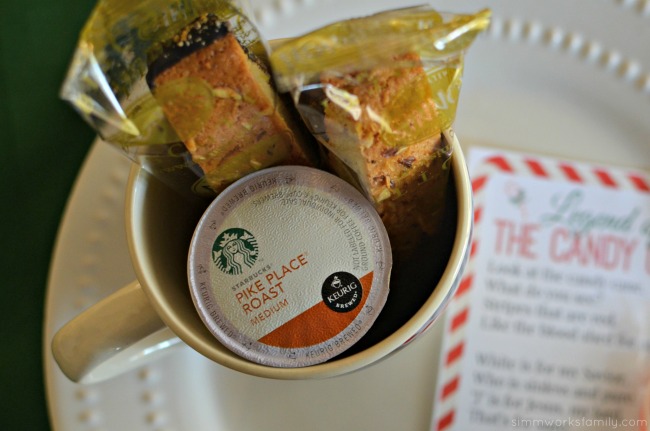 Once we enjoyed the coffee, scones, and some extra biscotti it was time to exchange gifts. When we were finished opening up the ornaments it was time to draw a name for the Keurig 2.0 I was gifting away.
Now there may or may not have been a little friendly competition from my friends but I assure you that no biscotti or scones were harmed when choosing a winner.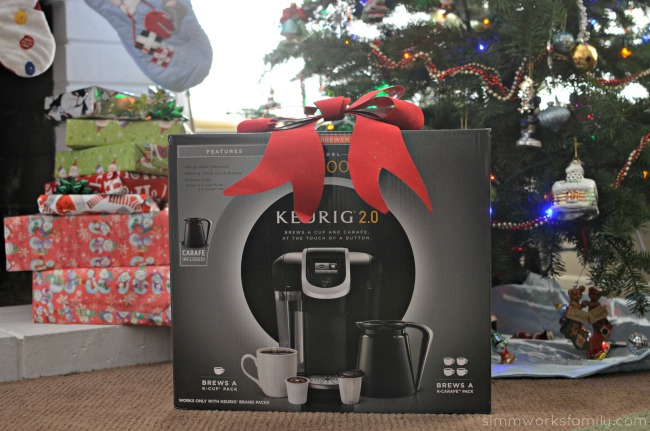 The Keurig 2.0 brewer makes a great holiday gift for anyone on your list. You can purchase a Keurig 2.0 K300 like the one I gifted for one of your friends at Walmart. I highly suggest grabbing a box or two of k-cup packs or k-carafe packs to go along with your gift.
Who would you gift a Keurig 2.0 to?