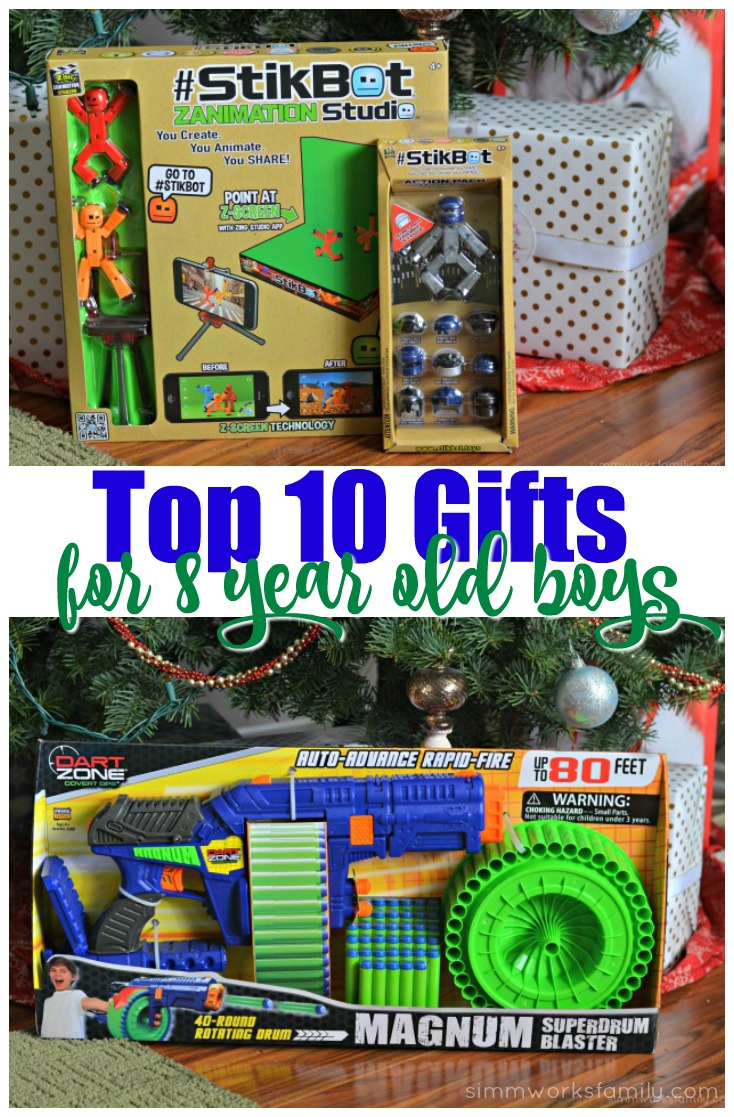 I'm not sure if it's just me or it my friends are also having this same problem but as the kids get older I'm finding that it's harder and harder to find out exactly what they want for Christmas. Or, as I'm experiencing with my son, things change from week to week so the one thing you thought was at the top of their list is now just eh. Frustrating, right?
Well this year I did a bit of research and if you're like me and have an 8 year old boy, I've got you covered! Different price points, different types of toys, and all perfect 8 year old gifts.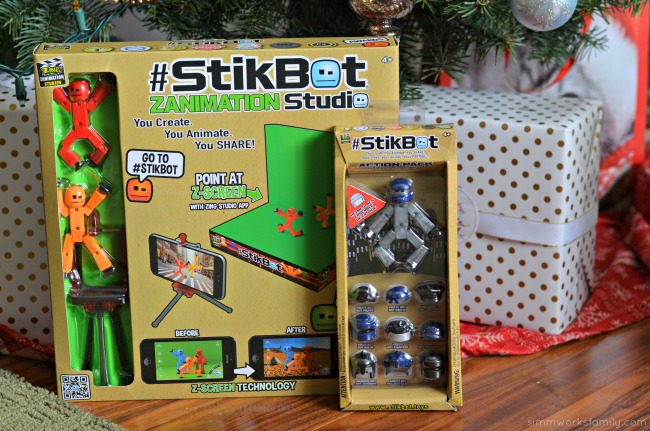 Stikbot Studio
Create , Animate and Share! Stikbot Studio Pro is the perfect way to get kids interested in stop motion video. This set include 1 tripod , 2 stikbots (solid red and solid orange color, 2in1 stage green and blue screen. With green screen , you can capture the best photo and video and save time editing. Easily cut and edit footage to create the sequence you need by using green screen. You can digitally recreate the background of your scene
Buy here on Amazon (Prime available): http://amzn.to/2guca5u
LEGO Sets
What 8 year old doesn't love LEGO sets? From Minecraft to LEGO City to Superheros, LEGO sets come in all themes, sizes, and price points. Perfect for boys or girls.
Video Games
My son is obsessed with video games. But of course he loves the ones that aren't actually available to purchase easily. Top of his list? The Isle, Subnautica, and Terraria.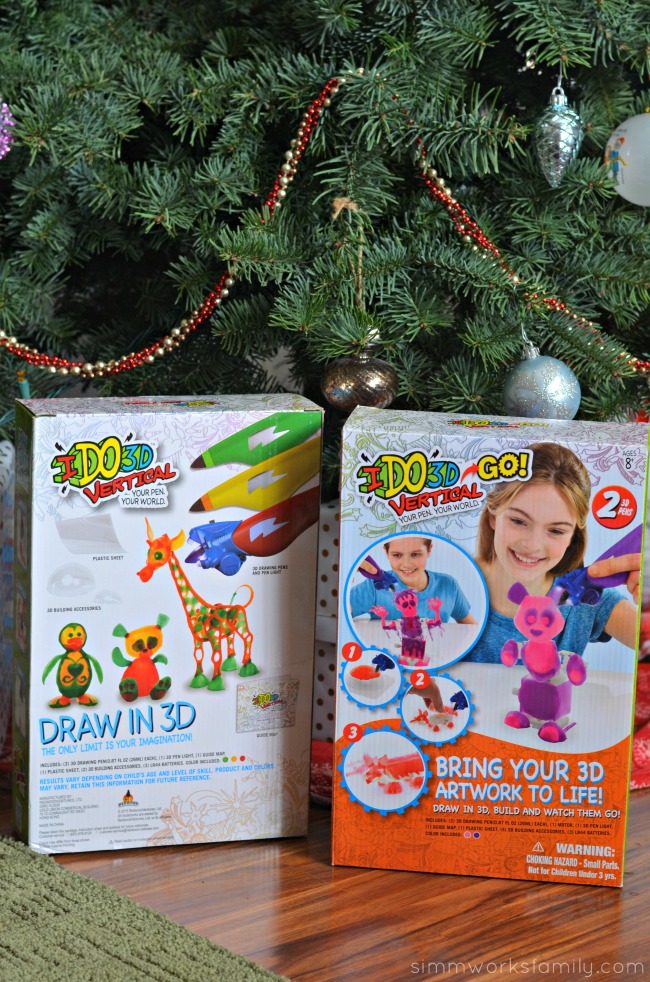 IDo3D Vertical
IDO3D uses a cool blue LED light and soft, squeezable 3D pens that enable you to easily draw 3D objects! The IDO3D Vertical light attaches to each pen by clicking firmly into place. The light can easily be removed from one pen, and placed on another by simply pulling it off, and popping it onto another. It's a snap!
With IDO3D Vertical, you can draw vertically, straight into the air. To do so, turn on your light, and simply draw upward by squeezing your pen and moving the tip vertically, away from your drawing surface. You can also make solid sheets of material by drawing on flat or curved surfaces, first with the light off, and curing afterward by shining the light on your art. Draw on non-sticky textured materials or objects like coins or buttons, and then remove for very cool effects.
Buy here on Amazon (Prime available): http://amzn.to/2hjPMeN
Osmo
Osmo is an award-winning hands-on game system, fosters creativity & problem solving skills. The starter kit incldues 4 games – Words: puzzle form spelling, Newton: creative problem solving, Tangram: expand your visual thinking, and Masterpiece: supercharged drawing and is designed for kids 5-12. So siblings can play along as well!
From coding to tangrams to everything in between, my kids are obsessed with Osmo. Their current favorites are the Osmo Coding and Osmo Pizza Co.
Cosmo
Now this is one of those gifts my husband checked out before the holiday season and purchased as a joint gift for himself AND the two older kids. Yeah, you read that right. A gift for him and the kids. But boy were his instincts right! Cozmo is a real-life robot like you've only seen in movies, with a one-of-a-kind personality that evolves the more you hang out.
Cozmo expresses real emotions in response to your actions. He requires a free app and the processing power of your compatible mobile phone/tablet to access high level robotics functions that brings Cozmo to life. New games and upgrades are unlocked the more you play.
Cosmo may be hard to get now but keep an eye on when he comes back in stock: http://amzn.to/2gqt3sY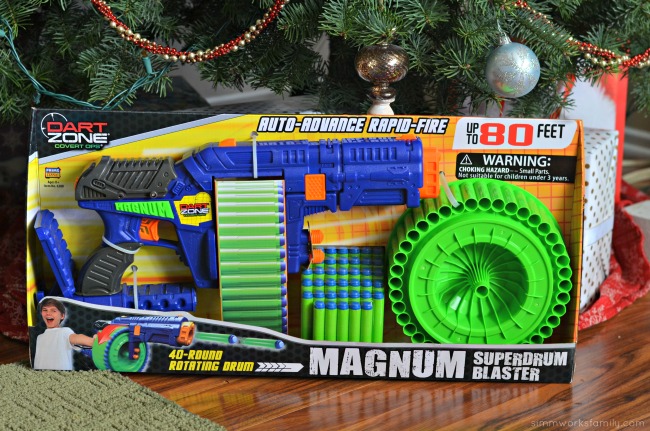 Dart Zone Magnum Superdrum Blaster
One way to get my kid out of the house (and off his video games) is to start a fun game of war. And this Dart Zone Magnum Superdrum Blaster is the perfect accessory for a friendly competition.
Grab yours here: http://amzn.to/2hjHEKY
Minecraft anything
What kid doesn't love Minecraft, right? My son is still just as obsessed with Minecraft now as he was last year. And while he has the game, he still wants all of the toys, t-shirts, and stuffed animals out there. So many options for a Minecraft lover!
Magic Treehouse Box Sets
One thing I love finding for each kid is a good book for them for the new year and the Magic Treehouse series is one my son enjoys reading with us and by himself. Anything that will get him to read is a win-win in my book!
Grab books 1-4 here (more available if you've already read these!): http://amzn.to/2hk2DuC
Little Live Pets
I don't know what it is about these little guys but both my 6 year old and 8 year old are obsessed with them. There are turtles, frogs, and mice available and each has their own little habitat they come in (or you can purchase them separately.
Check em out here: http://amzn.to/2htBjxg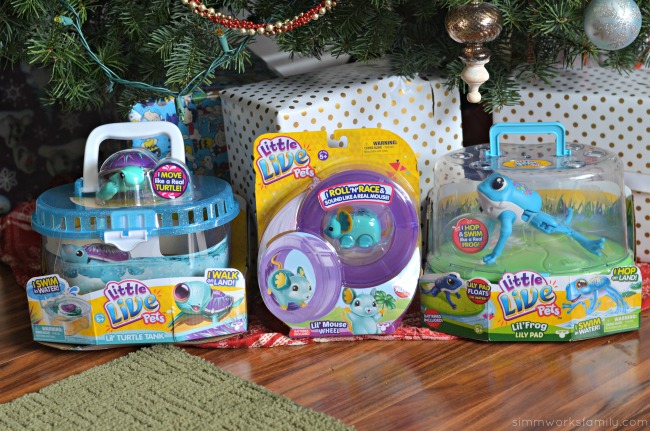 What are your kids asking for under the tree?