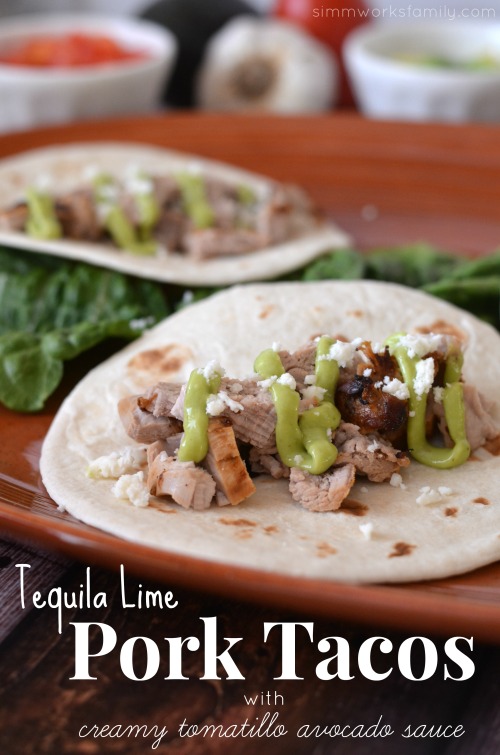 For a few weeks now I've been craving street tacos. Simple, easy, and delicious. So for the big game I decided to make some tequila lime pork tacos after making margaritas earlier in the week.

I mean, what's more fitting to pair with a margarita than a tequila lime pork taco? And I made this delicious tomatillo avocado sauce that paired perfectly with the meat. Simple I tell ya!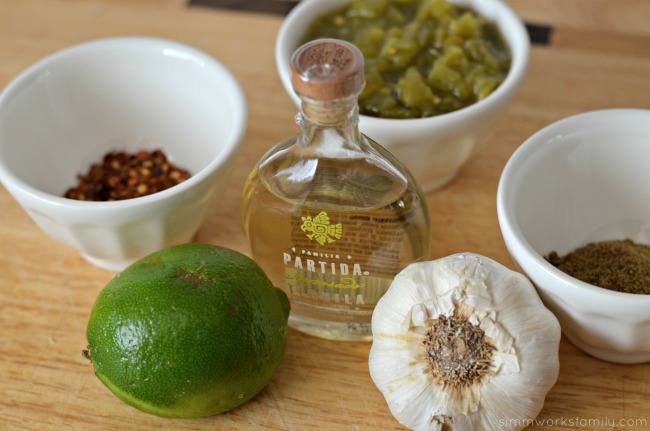 The tequila lime marinade I used contained 6 ingredients: tequila, lime juice, red crushed peppers, diced green chilies, cumin, and garlic. And you only need about 2 hours to marinade the meat.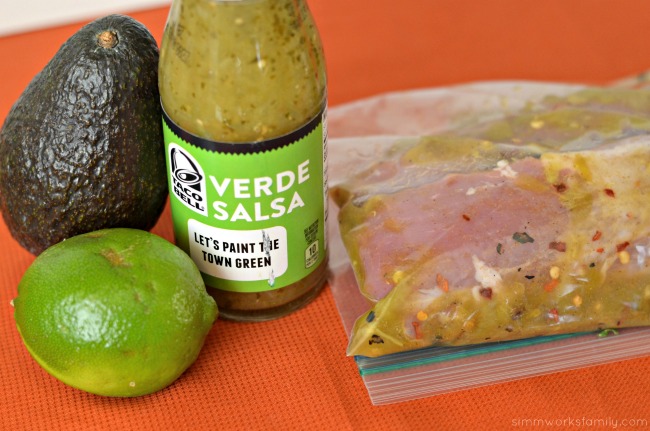 While I waited for the meat to marinade I made the tomatillo avocado sauce in our food processor. So simple! I put it in the fridge to let the ingredients meld together a bit.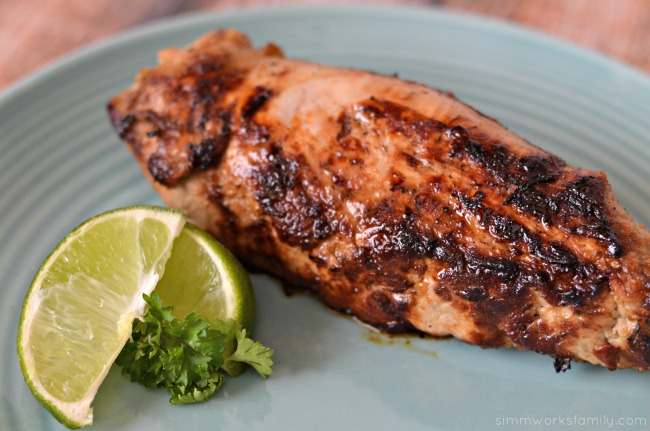 Then it was time to put everything together and cook the meat!
Now this meat… it'd be amazingly good just on its own if you're looking for a great pork dish. The flavor was so tasty and the marinade really worked it's way into the meat to tenderize it.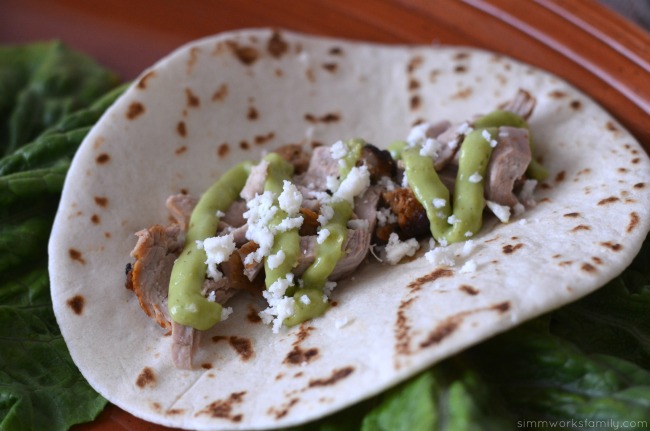 Tequila Lime Pork Tacos with Creamy Tomatillo Avocado Sauce

1.5 ounces Partida Reposado tequila
juice of one lime
1 4 ounce can diced green chilies
2 tablespoons cumin
1/2 tablespoon red pepper flakes
2 cloves garlic (minced)
1 pound pork tenderloin
Add first 6 ingredients to a gallon size zippered plastic bag. Mix together well.
Place pork loin in bag and marinate for 2-24 hours.
Grill meat until fully cooked, about 8 minutes on each side.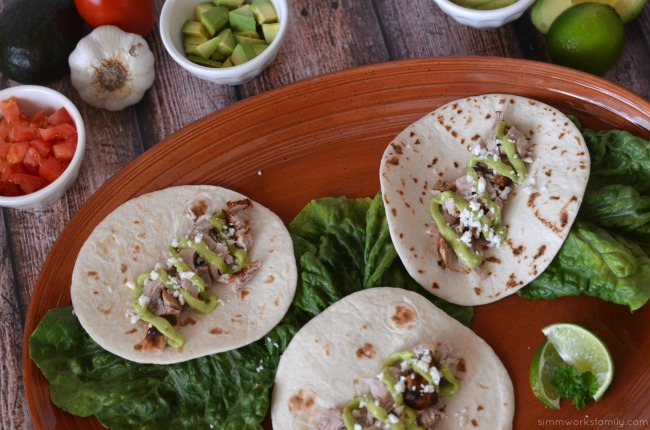 What's your favorite topping for tacos?