This post and giveaway are brought to you by Mentholatum® Nighttime Vaporizing Rub. 
What's in your medicine cabinet? Most people stock commonly used items right up front: thermometer, lotions, bandages and ibuprofen. And, toward the back you may find a jar of chest rub that's been around for years. Now there's a reason to give chest rub a spot in the front row.
The Mentholatum Company talked to consumers to find out exactly why chest rub wasn't a go-to cold relief product. Dissatisfaction with the fragrance was a major complaint. Users wanted a product that would bring relief for coughing and chest and muscle aches, but with the added benefit of a pleasant smell. New Mentholatum® Nighttime Vaporizing Rub was formulated with the soothing scent of lavender to address these concerns.
People have been claiming the therapeutic benefits of lavender for thousands of years, and herbalists value it for its calming and soothing properties. Its name comes from the Latin word lavare, meaning "to wash," but its uses go far beyond the act of cleaning. Today you'll find lavender as an ingredient or fragrance in many popular products.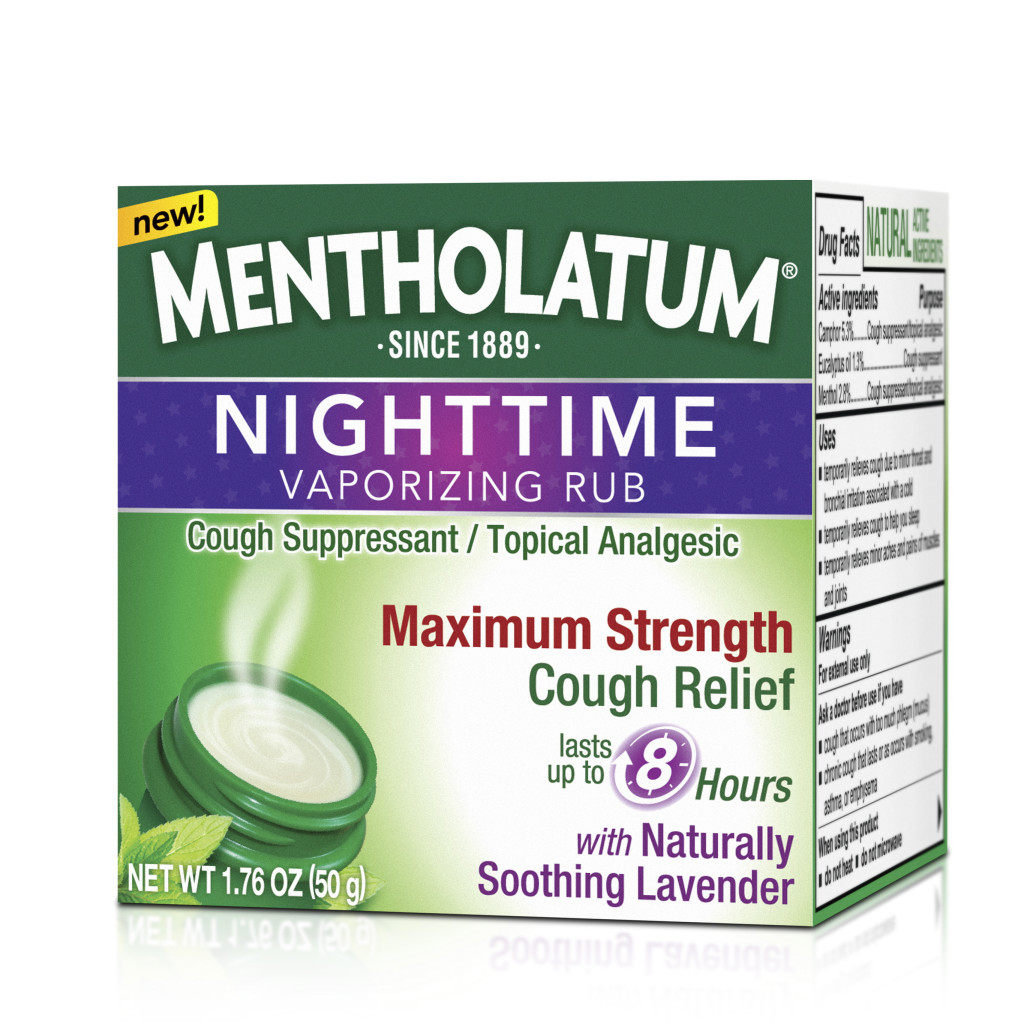 [Read more…]