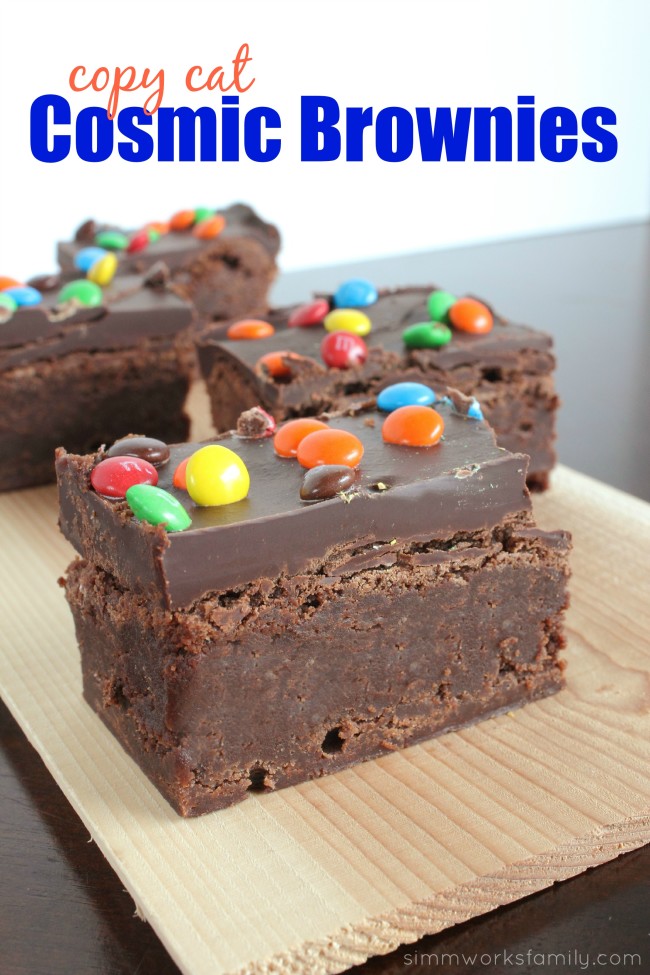 I don't know what it is about having a baby that makes me crave sweets but one of my biggest hurdles while nursing is saying no to too many sweets. However I still allow myself some decadent indulgence from time to time. As long as I make it from scratch.
Sure it sounds like more work, but I promise you, making these brownies from scratch is so worth it! Get ready to enjoy a small square of these brownies and be satisfied for the whole week.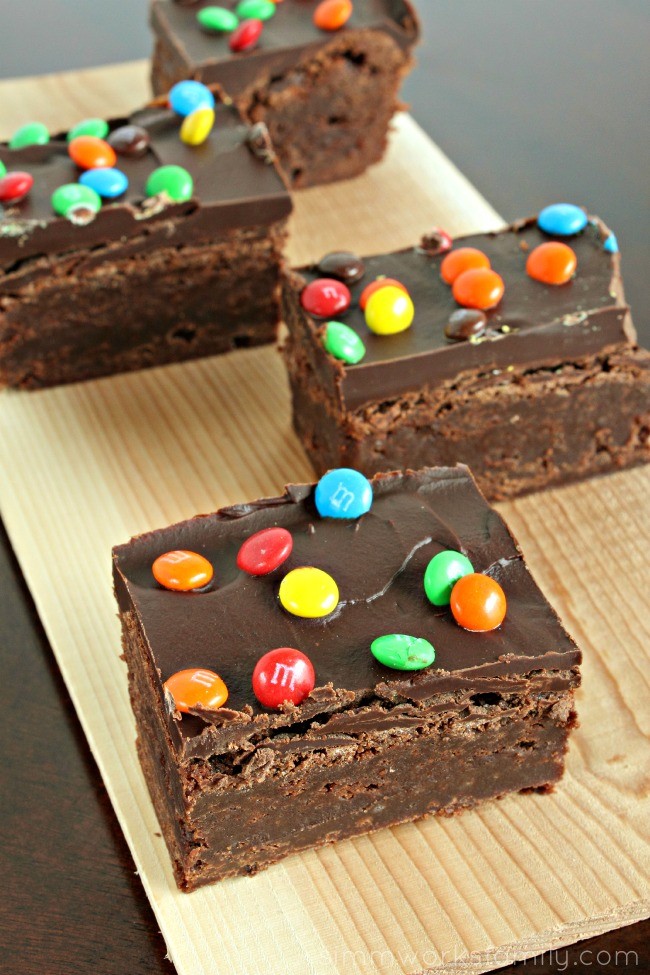 Copy Cat Cosmic Brownies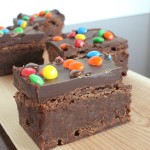 1 ½ Sticks Butter (softened)
1 Cup Sugar
1 Cup Brown Sugar
2 Eggs
¾ Cup Heavy Cream
2 teas. Vanilla Extract
¾ Cup Cocoa Powder
1 Cup Flour
8 oz . Semisweet Chocolate
¼ – ½ Cup Mini M&Ms
Preheat oven to 350˚.
In a mixing bowl cream together the Butter, Sugar and Brown sugar.
Add in the Eggs, ¼ Cup Heavy cream and Vanilla, stir until combined.
Add in the Cocoa powder and stir until combined.
Add the flour 1/3 at a time stirring between each addition.
Put the batter in an 8×8 or 9×9 inch pan lined with lightly greased parchment paper and bake at 350˚
until a tooth pick comes out clean, 45-55 minutes. Remove and let cool.
In a microwaveable bowl combine the Chocolate and ½ Cup Heavy cream. Microwave on high for 30
second intervals stirring after each until the Chocolate is melted and smooth. Pour over the brownie in
the pan and smooth to the edges.
Sprinkle with M&Ms and refrigerate until set.
Remove from the pan and cut into desired sizes.
Store in an airtight container in the refrigerator.
What's your favorite add-in to a brownie recipe?