This is a sponsored post written by me on behalf of Waterpik.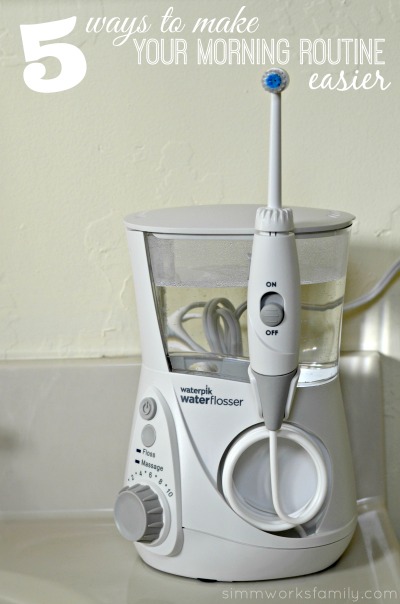 I've never been one for morning routines. Having children has changed things and everything I do in the morning as part of my routine just seemed like it was taking a lot of time. So I looked into how to make your morning routine easier and tried to implement it into my own morning routine.
The first thing I needed to do was consolidate whatever I could from my routine. Now normally I brush my teeth in the shower thinking that saves time… totally doesn't save time. I also floss as I'm trying to dry off and using mouthwash as I'm brushing my hair. All this gets me is tangled up on the days I actually do shower, and with crazy hair on the days I don't (I'm a mom. I work from home. Sometimes days go by…).
But I've finally done it. I've created an efficient morning routine that I can stick with. Even when I don't shower. And I feel better about my ability to get things done before we head out the door. [Read more…]