This shop featuring Stuffed Chicken Parmesan Burgers has been compensated by Collective Bias, Inc. and its advertiser. All opinions are mine alone. #GetSaucy #CollectiveBias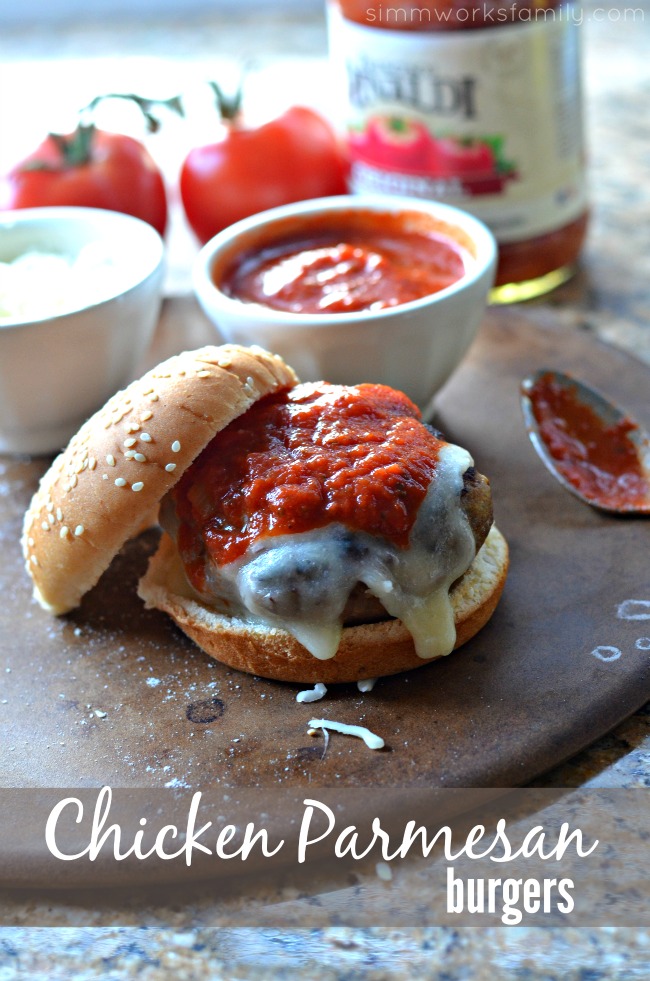 Do you ever get a craving for something but don't have the time to make it properly? Or have someone in the house who isn't as crazy about it as you? One of my favorite dishes is chicken parmesan. It's delicious comfort food that hits the spot. And paired with homemade noodles, it's the perfect dinner any time.
But I have one problem. My husband doesn't care for pasta that much.
I know! He's crazy, right?
Normally I'd just make it and let him "suffer" through a homemade meal but since it's our anniversary today (8 years!) I figured I'd be nice and recreate one of my favorite dishes into one of his. Burgers. Win-win!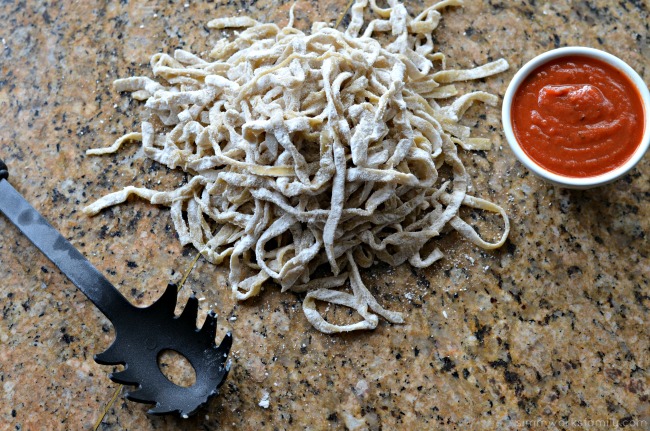 Ditching the pasta was fairly easy. These chicken parmesan burgers not only taste like delicious chicken parm, they're stuffed with mozzarella cheese for an added element of flavor.
Using the traditional flavors of chicken parm and mixing them with a few surprises (have you ever added pasta sauce, a convinient pantry staple, to your burgers?) turned into a juicy, delicious burger that made both my husband and myself happy come dinnertime.
Topped with more mozzarella and a pasta sauce with the highest quality ingredients, these burgers are taken to a different level.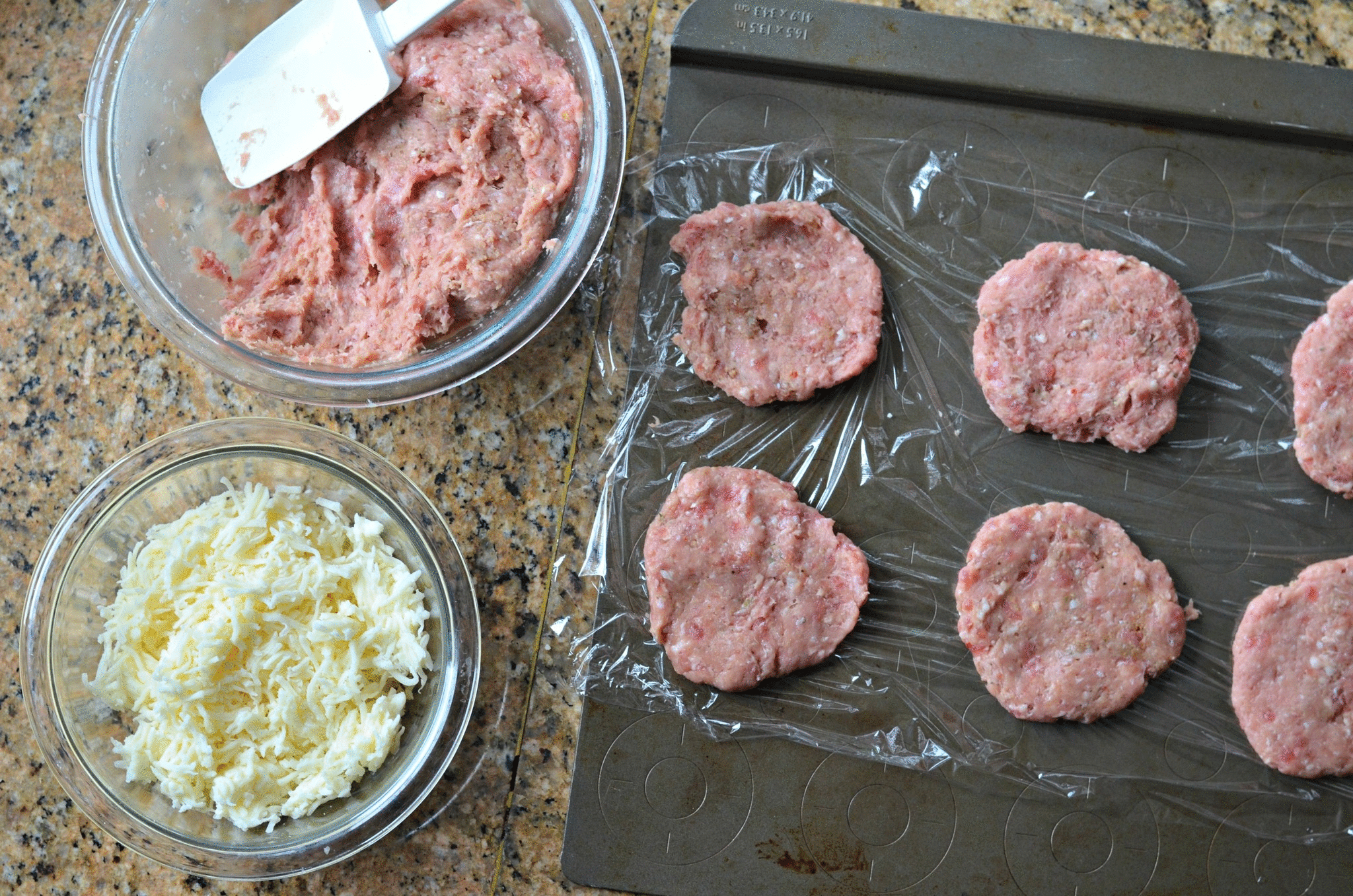 Quick Tip: Using your thumb, create a well in the center of your burgers so they don't shrink while cooking.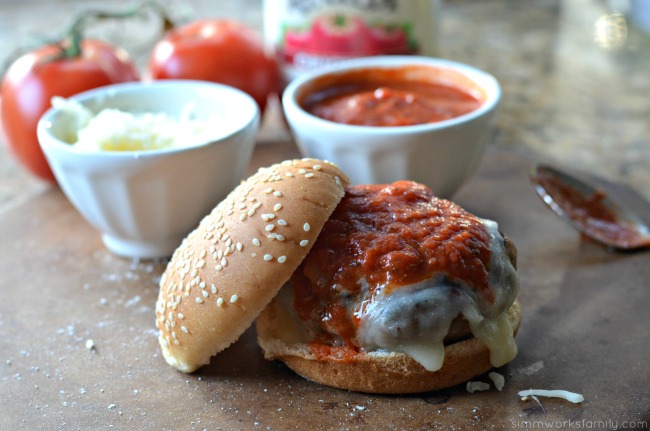 Stuffed Chicken Parmesan Burgers
1 pound ground chicken
1/4 cup parmesan
1/2 cup Francesco Rinaldi pasta sauce,
2 tablespoons Italian seasoned bread crumbs
2 dashes

Worcestershire sauce

salt and pepper

1 cup mozzarella, shredded

olive oil

buns
Preheat oven to 350 degrees. Mix together ground chicken, parmesan, 1/4 cup sauce, bread crumbs, Worcestershire sauce, salt and pepper. Once all ingredients are incorporated, form 6 patties from mixture.
Get a large pan on the stove and preheat with a little splash of olive oil.
On 3 patties, divide 1/2 cup of shredded mozzarella amongst them. Take the untopped patty and place it over the mozzarella topped patty. Pinch the ends together.
Using your thumb, make a well into each patty to prevent patties from shrinking while cooking.
Grab the patties and put them in the pan. Cook on either side until golden brown, about 3 minutes. Then place in an oven safe dish and cook in oven until done, about 15-20 minutes.
Add patties to buns and top with mozzarella, let melt, then top with pasta sauce. Enjoy with a delicious salad!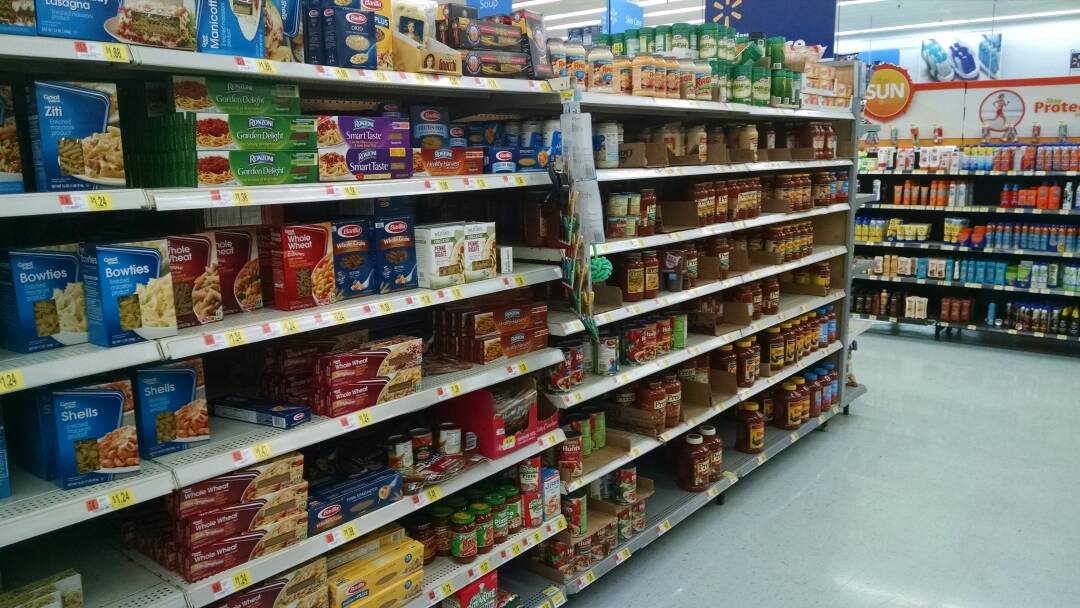 You can find Francesco Rinaldi pasta sauce in the pasta sauce aisle at Walmart. These sauces are made By Italians and use quality ingredients like the finest tomatoes and freshest herbs for delicious and quick meals. Follow them on twitter at @FrancescoSauce for more inspiration. 
How do you think outside the box with traditional meals?