This post featuring the San Diego Festival of Science and Engineering's Expo day is sponsored.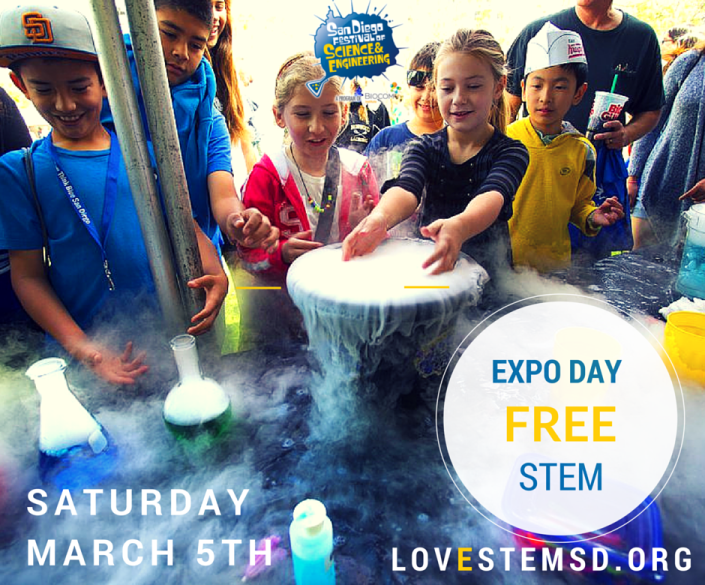 Excite your mind at the San Diego Festival of Science & Engineering March 5-13.
The San Diego Festival of Science & Engineering's EXPO Day is Saturday, March 5 from 10 a.m. to 5 p.m. and kicks off a celebratory week of learning interaction and behind-the-scenes opportunities for kids in kindergarten through 12th grade and their families to ignite the love for all things STEM.
Join us at PETCO Park for a FREE day of fun for the entire family. Visit with more than 130 local businesses, corporations and organizations providing interactive, hands-on science, technology, engineering and math (STEM) exhibits and activities to budding K-12 science lovers, but everyone is welcome. EXPO DAY is free and open to the public.
Now in its eighth year, festival organizers are expanding their festival event schedule to appeal to adults ages 21 and up, to continue their passion for STEM education. Also new in 2016 is the "STEM in Your Backyard" series, which consists of mini versions of EXPO Day in diverse communities across San Diego, including Vista, Barrio Logan, Chula Vista, City Heights and Downtown San Diego's East Village. This new series will invite local families of all backgrounds to experience the festival and STEM exhibits in diverse neighborhoods across San Diego County.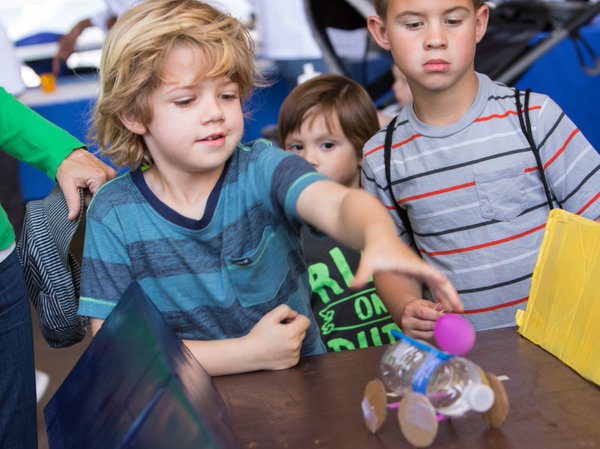 A program of the BIOCOM Institute and presented by Illumina, the San Diego Festival of Science & Engineering is partnering up again with the Reuben H. Fleet Science Center to encourage and get kids excited about science and related fields to inspire them to become tomorrow's STEM innovators. The festival also helps continue our region's reputation of being a leader in the science industry. The San Diego Festival of Science & Engineering truly shows how science and engineering is right in our "backyard."
The San Diego Festival of Science & Engineering website has a complete list of Festival Week events. Many of the activities are free and can accommodate school groups, scout troops, and other individuals, students and families.
Go to lovestemsd.org for complete details.
Is your child interested in STEM subjects?