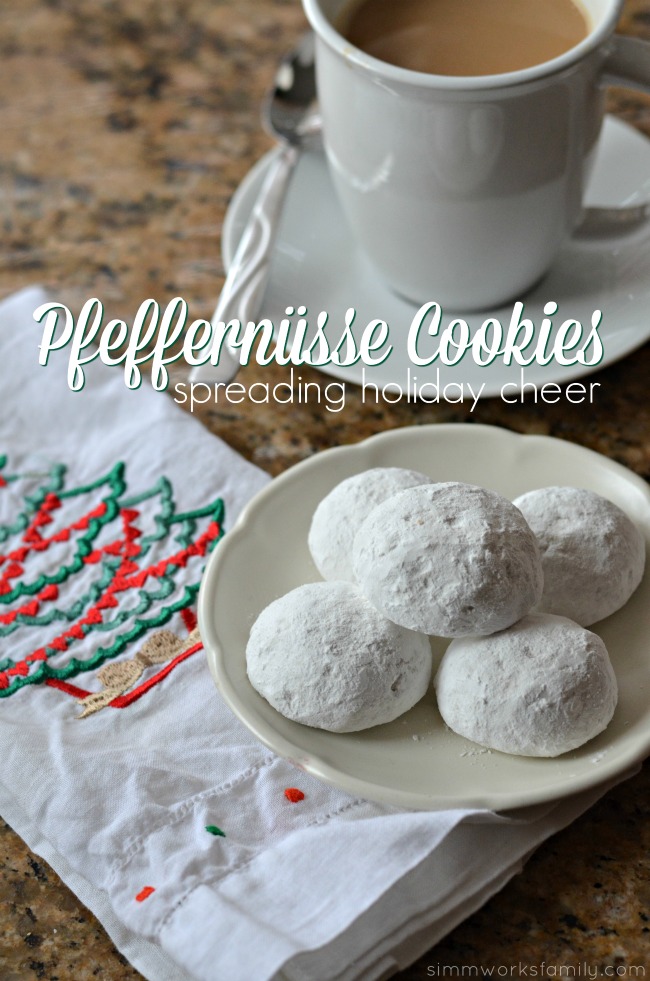 This time of year is magical, isn't it? The holiday cheer, the smiles on everyones faces, and the loads of treats and goodies around every corner. We continue the holiday season even after Christmas is over by celebrating our own Christmas with my husband's extended family. And that celebration has been dubbed Cookie Christmas.
Why? You ask? Because we get together the day before the event and bake up 10+ different kinds of cookies to serve the next day. My husband's aunt spends countless hours the week before the event making all of these doughs to bake up together. And then we all come together on Cookie Christmas to enjoy them all (and bring them home in tubs and bags to enjoy for weeks after).
Each year there's one or two recipes we try out to see if it can earn it's place in the Cookie Christmas line up. We have our classic chocolate chip, our snickerdoodle, yummy sugar cookies decorated by the kids with frosting and sprinkles, etc. This year I thought I'd try out a new recipe or two to see if I could put it on the list of maybes to introduce to Cookie Christmas. And this recipe? It's a winner!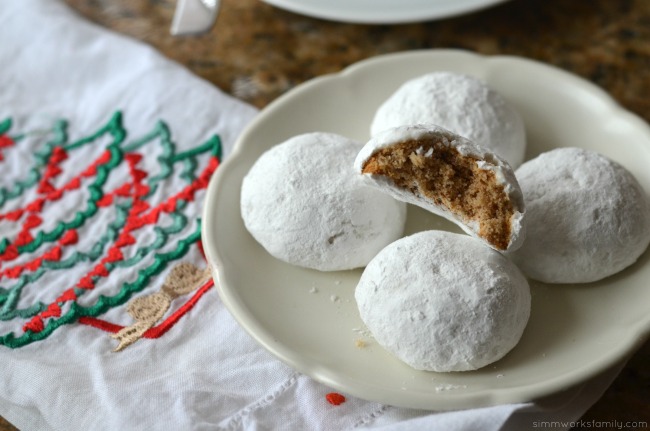 Pfeffernüsse Cookies
1/2 cup molasses
1/4 cup honey
1/4 cup shortening
1/4 cup butter
2 eggs
4 cups all-purpose flour
3/4 cup white sugar
1/2 cup brown sugar
1 1/2 teaspoons ground cardamom
1 teaspoon ground nutmeg
1 teaspoon ground cloves
1 teaspoon ground ginger
2 teaspoons ground cinnamon
1 1/2 teaspoons baking soda
1 teaspoon ground black pepper
1/2 teaspoon salt
1 cup confectioners' sugar for dusting
Preheat oven to 325 degrees F. Stir the molasses, honey, shortening, and butter together in a small saucepan over medium heat. Cook until creamy, stirring consistently. Remove from heat and allow to cool to room temperature. Add the eggs and combine.
Mix the flour, white sugar, brown sugar, cardamom, nutmeg, cloves, ginger, cinnamon, baking soda, pepper, and salt in a large bowl. Add the molasses mixture and stir until thoroughly combined. Refrigerate at least 2 hours.
Roll the dough into quarter-sized balls. Arrange on baking sheets, spacing at least 1 inch apart.
Bake for 10 to 15 minutes. Move to a rack to cool. Dust cooled cookies with confectioners' sugar. Or get the kids involved and dump 1/2 a cup of confectioners' sugar into a bag, then add a few cookies, seal the bag and shake shake shake!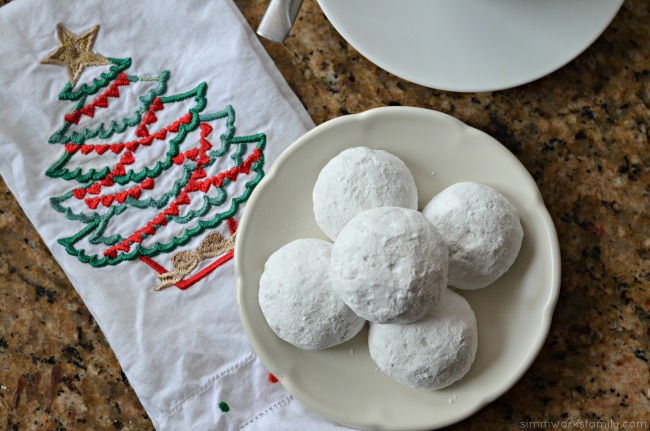 Interested in trying out some more new cookie recipes? You need to check out the #HousefulofCookies recipes being shared all month! YUM!