This is a sponsored post written by me on behalf of the Pistachio Health Institute.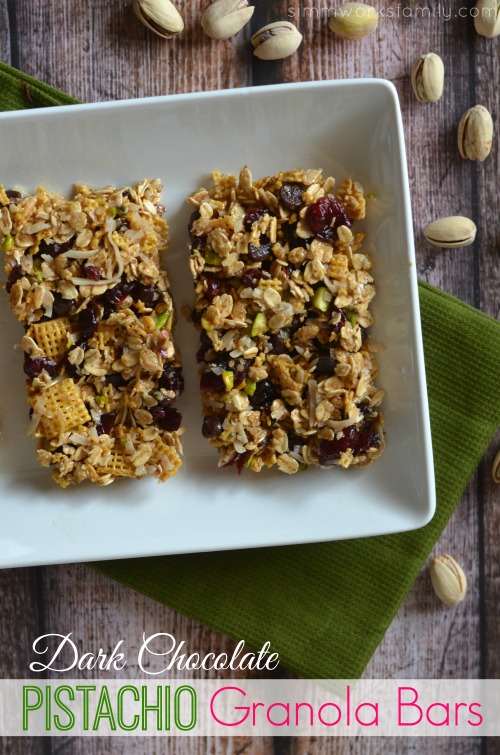 I absolutely love finding great, healthy snacks that both of the kids and I love. Over the past few months, the kids have expressed an interest in pistachios. Mainly because they see their grandpa eat them but also because they love how fun they are to eat!
Since I'm always up for a challenge when it comes to food, I love that it takes SO long to enjoy an entire serving of pistachios. That means that I get to slowly enjoy my snack instead of rushing through eating it. And the kids love trying to open each one themselves making it a game to them.
When I choose snacks I try to choose ones that'll keep me feeling full and satisfied. Pistachios are a good source of fiber, providing 12 percent of the daily value per 30-gram serving. And besides the health benefits, eating fiber may help you feel full longer and makes it easier to follow a healthy eating plan. Go pistachios!
Healthy snacks are great for a healthy lifestyle. They can help make us feel good and taste great as well. And? You get more nuts per serving with pistachios than any other nut out there. If you reduce your serving to 30 pistachios, you have a great 100 calorie snack ready for you to enjoy.
Below are a few great tips from Celebrity Trainer Valerie Waters as she helps us focus on smart snacking: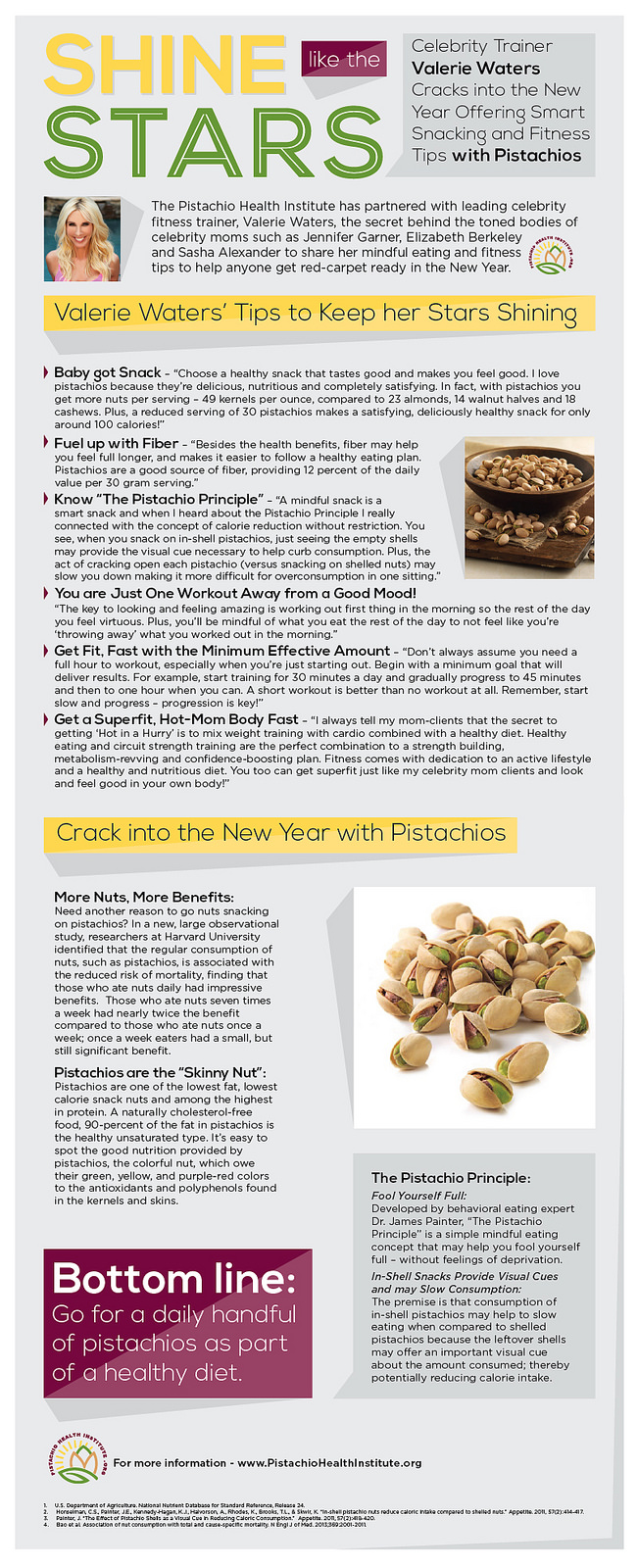 Since my kids already love pistachios I thought I'd take their love one step further and make some delicious dark chocolate pistachio granola bars for them as an after school treat. Something they could make with me after they got home and enjoy after naptime (because you better believe I still enforce naptime here!).
I took a few ingredients we had in the cupboard, chopped up a handful of pistachios, and made some delicious granola bars that are sure to be a hit when they wake up!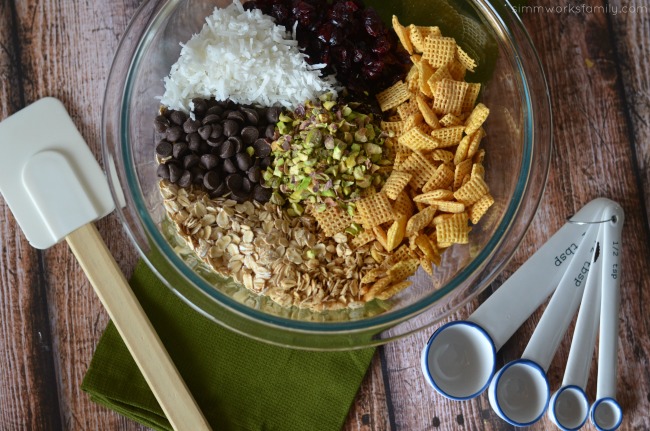 Dark Chocolate Pistachio Granola Bar Recipe
1 cup Chex rice cereal
1/2 cup oats
1/2 cup sweetened granola
1/4 cup pistachios (shelled and chopped)
1/4 cup dark chocolate chips
1/4 cup dried cranberries (unsweetened)
1/8 cup coconut (unsweetened)
1/2 tsp salt
1/2 cup almond milk
1/3 cup almond butter (unsalted)
1 tablespoon honey or raw agave (more or less to taste)
In a large bowl, mix together the rice cereal, oats, granola, pistachios, chocolate, dried cranberries, coconut, and salt.
In a small bowl mix together almond milk, chia seeds and almond butter. Stir until almond butter is dissolved into almond milk.
Add almond mixture to dry ingredients and mix everything together until a dough forms.
Press the dough into a wax paper lined 8 x 8 inch dish or a bar pan. Place the dish into the freezer and let set for about 20 minutes, or until hardened. Cut dough into bars. Wrap the bars individually and store in the freezer or fridge.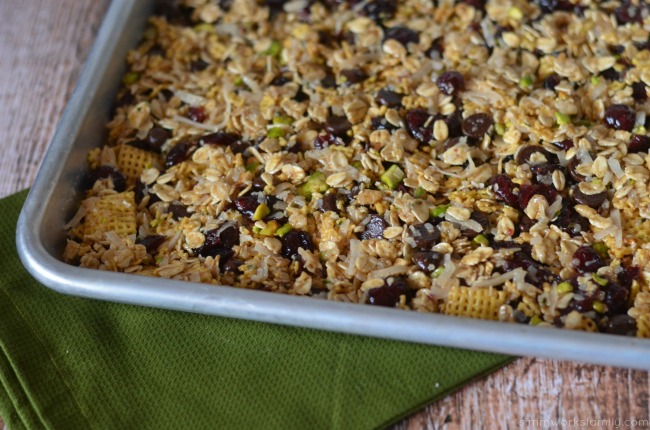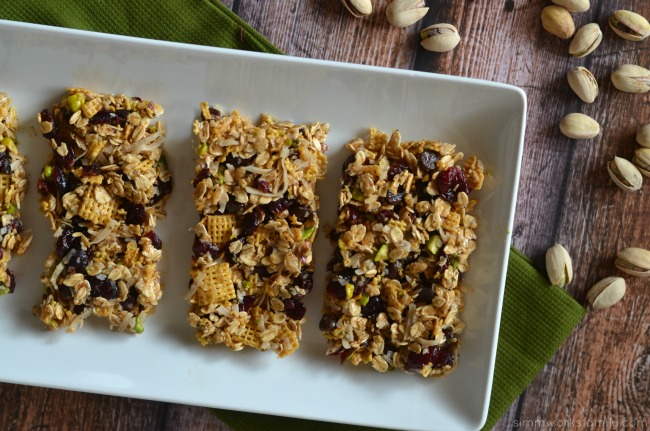 What are your go-to healthy habits for 2014?
Disclaimer: This is a sponsored post written by me on behalf of the Pistachio Health Institute.