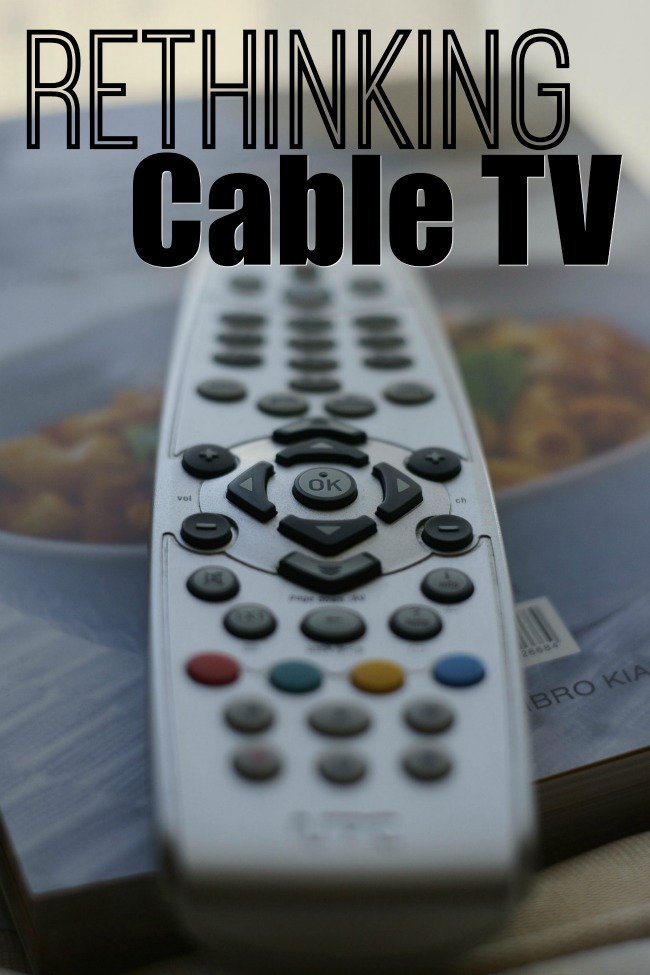 When we moved two years ago we signed up with a new cable provider taking advantage of a new customer promotion that was priced very well. Sadly all good things must come to an end. Here is how we dealt with the promotion ending and embracing the emerging world of internet based cable providers mixed in with a little old fashion technology.
The biggest problem we face is that there is little competition and choices when it comes to buying cable and internet. The city we live in is roughly divided in half with Cox Communications to the south and Time Warner to the north. Throughout the city the old phone company ATT is still kicking around with U-verse in some areas. Sadly our neighborhood really only has one option that offers decent Internet speeds, Time Warner.
The next problem we encountered is cable TV equipment rental fees. It used to be that you could attach the cable to your TV and get all the basic channels. For this to work a cable company uses analog signals which are sent in the clear over the line. The drawback is that analog signals take up a lot of bandwidth and that space is shared with your internet. In order to provide faster internet speeds the analog channels were converted to digital and now required a special digital adapter or cable box to receive TV channels. Unfortunately these devices cost $5-11 dollars a month to rent. Luckily the cable company does offer an app for Roku, Android, and iOS. We used the Roku app for a bit and thought it was pretty good. Another cost saving move was to request a cable card which costed us $2 dollars a month. Combining the cable card with a Samsung cable box that we bought ourselves from Amazon provided an inexpensive avenue for getting HD channels to our main TV.
Rethinking Cable TV – Time to cut the cord?
The motivating moment to reevaluate our cable TV setup was when the 2 year promotion ended. Our costs went up from ~$100 dollars a month to ~$160. It was pretty steep. We called and lowered our internet speed tier and that saved a few dollars. They even confirmed we had a never expiring $20 dollar a month discount on our TV service , but still it felt like this was too much to spend for only watching a handful of channels.
We worked out our requirements as getting all the major broadcast networks, ABC, CBS, NBC, FOX, PBS, CW, and one local independent station along with HGTV, Food Network, Disney, Nickelodeon, and possibly ESPN. We architected a solution that consists of a TV antenna in our attic for the broadcast networks and Sony Playstation Vue service for the cable channels we wanted to watch running on Amazon FireTV boxes. Of course like most households we also subscribe to Netflix and Amazon Prime. The total cost per month would pencil out at ~$110 dollars a month with $80 dollars of that being internet costs as well as some up front equipment costs at around ~$200 dollars. Yikes! internet costs are still high, but we work from home so we opted for a higher service than what we really needed at 200Mbs/20 vs 60Mbs/10 so we could save even more, about ~20 dollars a month if we dropped down another tier. Another important note is we are currently not subject to data caps.
TV Antenna?
Installing the TV antenna was tricky because of the topology of our city. There are lots of canyons and hills/mountains. To further complicate the installation, ABC and CBS broadcast from a different location than the others. This makes pointing the antenna difficult as you would normally have all the broadcast towers in one spot. Luckily there are a few websites that help you orient your antenna. We used
tvfool.org
(
antennaweb.org
is another) by entering our address. The site returns the number of channels you should receive along with the size of the antenna needed. Best of all it provided a chart with the direction to point the antenna. We were able to use a compass and the chart fairly easily.
Broadcast Locations
Okay so what to do about the different broadcast locations? Well one option is to get a antenna rotor which physically spins your antenna to the correct position to receive one or more channels. The drawback with that option is that if multiple TVs are trying to watch different channels that require different antenna positions someone is going to lose out on their show. So there must be another alternative and it turns out that there is: two antennas. Point one antenna toward CBS and ABC and the other toward FOX, CW, and NBC and tie the signals together with a splitter/combiner. We ended up using an RCA yagi style antenna for CBS and ABC as this type is a little more directional, meaning when you point it toward the broadcast tower it tends to "ignore" the other signals being broadcast from other locations. The other antenna we used was a Channel Master METROtenna 40. Finally you need to use the exact same length of cable connecting the antennas to the splitter/combiner. Connect RG-6 coax cable from the splitter/combiner to your TV and run a channel scan for over the air (OTA) channels.
Solution: Playstation Vue with Amazon's FireTV
Our research of Playstation Vue led us to Amazon's FireTV. The box,not the stick, is actually pretty powerful/fast/smooth and gave one of the best experiences using the Vue app. The first FireTV was picked up at the local BestBuy so that we could do the free 7 day trial. Then later on prime day we were able to pickup another device on sale, score! Finally we got a refurbished Fire Stick for the TV in the upstairs toy room. They are all currently connected using a wireless internet connection.
Playstation Vue TV viewing is different than traditional TV/cable boxes. Its based around favorites and what's on now which you navigate by scrolling left and right through tiles similar to Netflix's interface. There is a traditional channel guide, but it is somewhat out of the way in the interface. We subscribed to the basic package, called "Access Slim". It actually turns out that they included our local NBC and CBS channels which was kind of nice and unexpected. The slim package hit all of our desired channels and some others that we like, but don't watch constantly like Bravo, TLC, TBS, FX, and AMC. Another cool feature is the cloud DVR. We have not used this much yet, but we did not have a DVR before so we are not accustomed to relying on it. Other features of note, some channels let you rewind to the beginning of a show or stream other episodes.
Our Experience
Overall the Vue TV watching experience has been pretty great. The picture quality is fine. On live events, like football games, we noticed a almost 1 minute delay between broadcast (antenna) and the Vue app. A strange quirk is that some channels don't play commercials! Instead a screen saver'ish screen is displayed saying your program will be back shortly in eerie silence. We have to think that this will eventually change at some point to behave more like traditional TV. The other thing of note is the Vue app on the Fire Stick works,but it is slow to respond and would be frustrating to use on your main TV.
Alright so putting it all together here is how we use both the antenna and Vue app. On our TV we connect the coax cable into the tuner input. The FireTV connects via an HDMI cable. To go between we use the input button on the remote of the TV to select whether we want to watch broadcast TV or Vue cable channels. One downside is you as a viewer just need to know that there is something on one of the broadcast channels (ABC, CBS, NBC, FOX, etc) that you want to watch. There is no unified guide, you are on your own. On the plus side when we wanted to cancel TV service with Time Warner we had to wait on hold for about 25 minutes, but with Vue you can cancel online at anytime.
We have been using this setup now for about 4 months and no real deal killer complaints. We feel good about getting our monthly TV costs down and retaining the channels we liked most.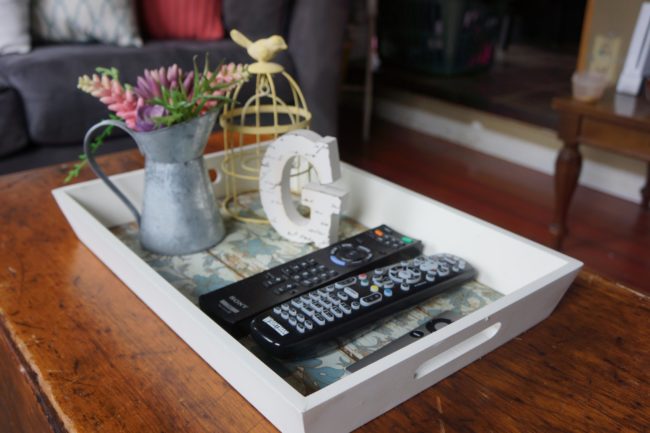 Have you cut cable?