This shop featuring a Quinoa Tabbouleh with Onion Rings recipe and mediterranean dinner ideas has been compensated by Collective Bias, Inc. and its advertiser. All opinions are mine alone. #SpringIntoFlavor #CollectiveBias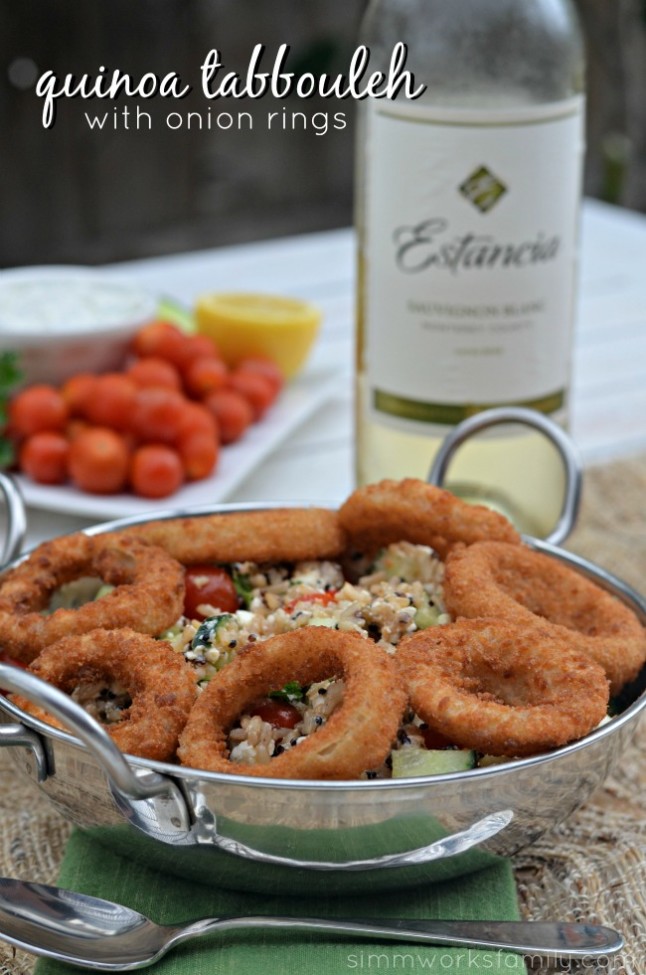 One thing I absolutely love about summertime are the fresh flavors of summer. Everything seems to get lighter while still staying just as tasty. And I love including some light fare when hosting friends over for dinner or lunch. Especially when most of the meal is make ahead!
I recently hosted a small group of friends over for a light dinner and went with a mediteranean themed menu including a quinoa tabbouleh with onion rings, delicious sweet potato fries drizzled with homemade tzatziki sauce, and some veggies and pita bread with tzatziki dip. Paired with a great wine, this was a fabulous meal to kick of summer.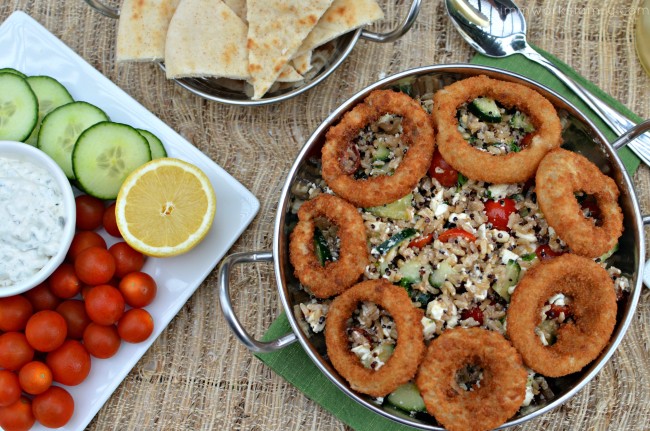 All I needed to do was prep a little ahead of time by pairing a quinoa brown rice blend I had left over from dinner the night before and making the tzatziki sauce that morning, I was able to throw this all together in about 10 minutes after the sweet potato fries and onion rings baked.
By prepping 1/2 of my meal ahead of time, I'm able to enjoy my guests and throw things together right before we eat. That means more quality time with my friends and less time in the kitchen.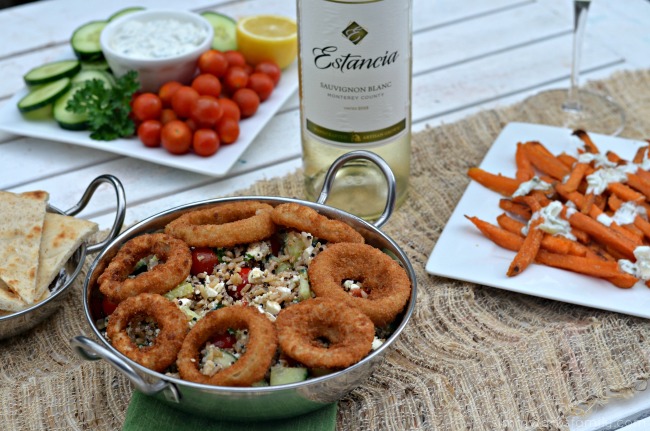 Quinoa Tabbouleh with Onion Rings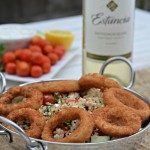 1 cup grape tomatoes (halved)
1 cup english cucumbers (sliced and quartered)
8 ounces feta cheese (crumbled)
1/4 cup fresh parsley (finely chopped)
1/8 cup olive oil
1 cup cooked quinoa and brown rice blend (cooled)
juice of 1/2 a lemon
salt and pepper to taste
5-6 onion rings (baked and chopped)
In a large bowl, mix together tomatoes, cucumbers, cheese, and parsley. Drizzle with olive oil and combine.
Add quinoa mix to the bowl and squeeze 1/2 a lemon over the mixture. Salt and pepper to taste and stir once more.
Add chopped onino rings and lightly toss. Serve with whole onion rings on the top and enjoy!
By using high quality ingredients like Alexia onion rings and sweet potato fries and pairing them with fresh, in-season produce, a delicious meal can be created with little effort. And you won't be missing out on flavor.
Every single bite of this tabbouleh is filled with fresh flavor and the perfect texture. Normally a tabbouleh is not made with onion rings but the crunch of these baked rings of deliciousness is an amazing addition.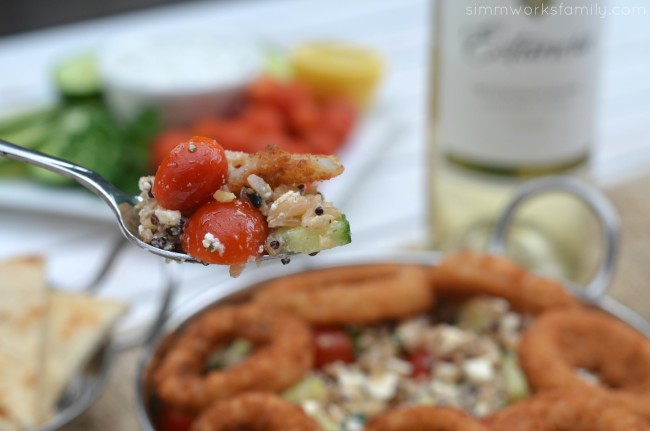 You can find Alexia products in the freezer section of your local Walmart. I was able to find a handful of varieties all together right next to one another in the frozen potato aisle.
I absolutely love that Alexia products are made with all natural ingredients and love to keep these on hand for quick meals with the family or when friends come over. Next time I'm picking up a bag of the new Alexia Rosemary fries to try out with my tzatziki sauce!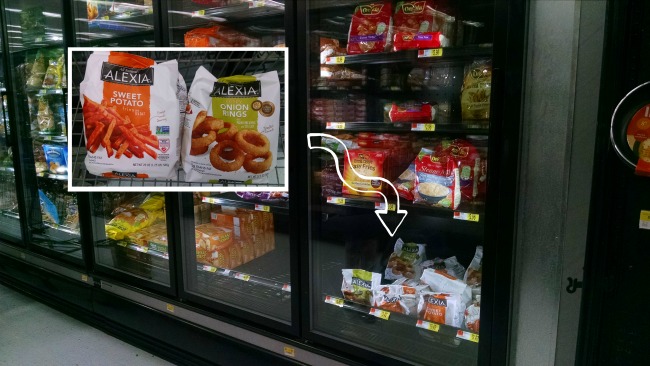 How do you keep meals light during the summer months?